https://gds.blog.gov.uk/a-gds-story-2020/
This is one part of 'A GDS story'. Please read the introduction and the blog post that explains this project. 
More of the story: 2010, 2011, 2012, 2013, 2014, 2015, 2016, 2017, 2018, 2019, 2021.
January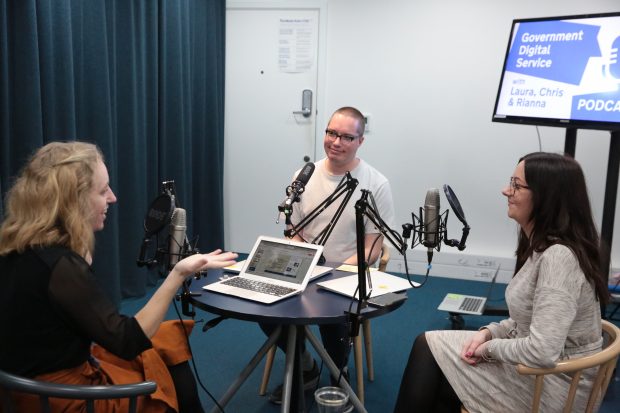 The World Health Organisation (WHO) confirmed the outbreak of a new disease.
The GDS Accessibility Team started monitoring public sector websites as part of 'The Public Sector Bodies (Websites and Mobile Applications) (No.2) Accessibility Regulations 2018'. Chris Heathcote and Rianna Fry spoke to the GDS Podcast about how the regulations will make services better for everyone.
The UK left the European Union at midnight on the 31 January 2020. The GOV.UK team worked hard to ensure all relevant guidance and key products reflected the change.
February
We held our annual Services Week, with more than 60 events taking place nationwide. People from all parts of government celebrated achievements and discussed how to work together better to deliver end-to-end, user-focused services.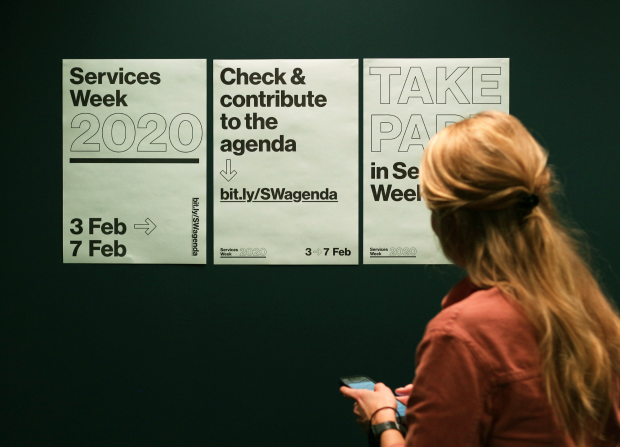 We interviewed 9 people from across the organisation for the GDS Podcast on International Women's Day, asking them to reflect on inspirational women in digital government.
After working with stakeholders in overseas governments to prioritise opportunities and co-develop roadmaps, the Global Digital Marketplace programme moved into Alpha. 
The GDS Academy turned 6, and reflected on training 12,000 learners to date.
Mohamed Hussein from the Cyber Security team set up a protective security monitoring for GDS's critical services, which helped him to win 'Apprentice of the Year' at the 2020 Government Security Awards. 
March
In a statement to the House of Commons on 16 March, the Secretary of State for Health advised "against all unnecessary social contact with others and all unnecessary travel". The following day, the Civil Service pivoted to fully remote working for the first time in government history.
We stood up the GOV.UK/Coronavirus landing page in less than 5 days. Designed to be 'mobile first', it went live on Friday 20 March and became the definitive source of government guidance and support on COVID-19. In the first 24 hours it received more than 750,000 page views. By day 7, it had received 18 million page views.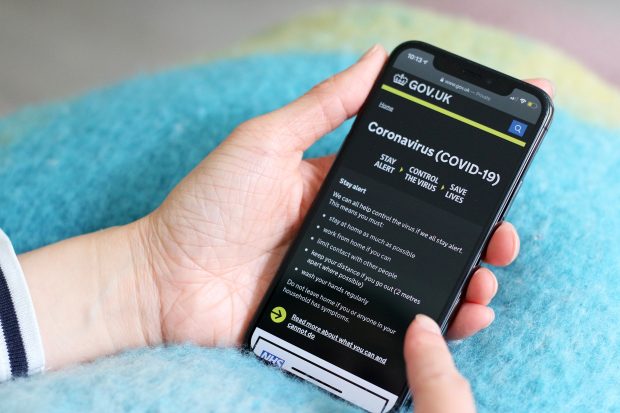 On 23 March the Prime Minister addressed the nation on coronavirus, and the UK went into lockdown. Critical information from this announcement was hosted on GOV.UK, and we began to experience record levels of traffic - including a peak of 132 million visits in a single week.
Also on 23 March, the Shielded Vulnerable People Service (VPS) launched. A collaboration between multiple government departments, the public and private sectors, this service went on to facilitate over 4.2 million successful deliveries of essential supplies, and enabled vulnerable people to receive help with basic care needs, weekly supplies and priority supermarket deliveries.
GOV.UK Verify was scaled up to deliver vital support during the pandemic. Between 16 March and 11 May 2020, over 640,000 new accounts were created.
GDS set up the Digital, Data and Technology (DDaT) COVID-19 Working Group - a high-tempo forum for members from all departments, devolved administrations and the Parliamentary Digital Service to articulate needs, risks and issues. It went on to solve public sector interoperability challenges through 'Project Unblock' and facilitated the first virtual Cabinet Meeting.
On 31 March, we hosted the first livestream press conference featuring the Prime Minister on GOV.UK. Livestreamed press conferences continued on GOV.UK throughout the year.
The GDS Women's Network investigated the gender pay gap, and the Pay Transparency Working Group built a dashboard using Python to identify the biggest contributors to our pay gap and areas for improvement. 
We launched the GOV.UK Cloud Guide, collating guidance for government functions and organisations to help create, implement and manage cloud strategies. 
April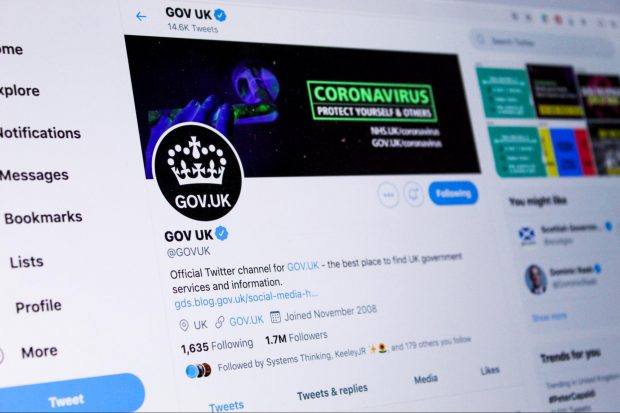 To make relevant GOV.UK content more discoverable in search engines like Google and Bing, we started using schema.org's new enhancements. 
The GOV.UK Twitter account experienced a 12,500% increase in engagements between March and April, as citizens sought advice on the latest coronavirus guidance. The GDS Communications and Engagement Team worked late into evenings and on weekends to assist as many people as possible find the information they needed. 
As remote working continued, GDS's Standards Assurance Service team outlined how to run remote service assessments and we shared our thinking on crowdsourcing tools and tips for 'remote-first' user research.   
After a successful trial, we launched the 'Introduction to Content Design' course. Over 11,500 people enrolled when the 4-week course started on 18 May.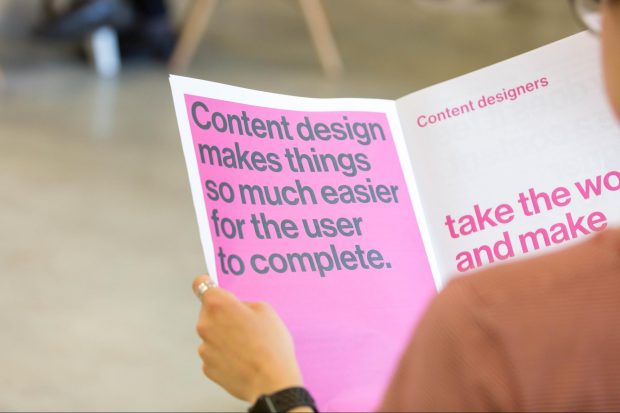 Alex Chisholm took up his new role as Permanent Secretary of the Cabinet Office and Civil Service Chief Operating Officer, replacing Sir John Manzoni. 
Rapid cross-government collaboration saw us launch a new 'support finder' tool to help businesses and self-employed people understand what financial support was available during the coronavirus pandemic.
We created a new service - GOV.UK/Ask - to allow members of the public to submit questions they'd like to ask the panel at the daily press conferences. 
In another GDS-first, we recorded a remote podcast talking to Leanne Cummings, Head of Product for GOV.UK, and Markland Starkie, Head of Content for GOV.UK, about creating products and services to support people through the pandemic.
May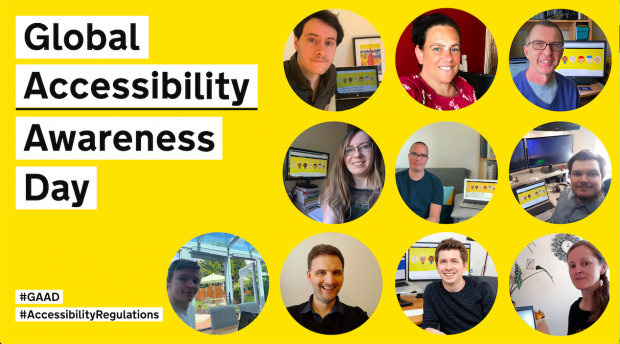 In May we celebrated Global Accessibility Awareness Day (GAAD) by hosting a full day event alongside accessibility experts from a range of public sector organisations and other government departments. Over 4,000 people registered to attend and we blogged about what happened on the day. 
GOV.UK Notify sent out its one billionth message. Appropriately it was a coronavirus notification - Notify was central to the government's response to COVID-19. Pete Herlihy spoke to the podcast about how Notify has grown since its inception in 2016. 
Rhiannon Lawson, Head of Technology Policy, was recognised by the Future Stars of Tech as a female rising star in the public sector, for demonstrating an outstanding ability to drive tech initiatives forward.
We blogged about how principles we adopted back in 2011 helped build resilience and ensure fast and secure internet access that met the IT needs of a fully remote workforce.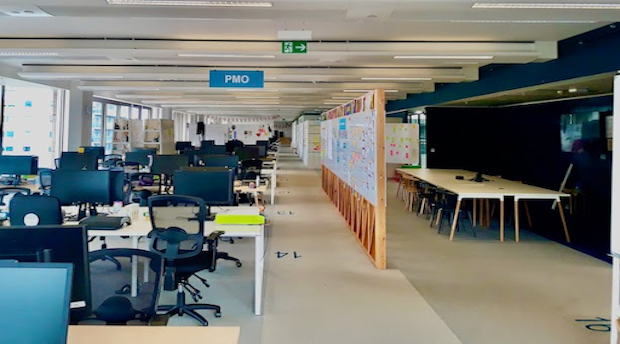 The GDS User Research Community hosted a cross-government workshop to explore how to conduct effective remote user research with people with access and digital support needs. And we blogged about what we learned.
We held our first virtual staff event called "We Are (Remote) GDS". 
June
The Local Digital Declaration turned 2: a joint initiative between GDS and the Ministry of Housing, Communities and Local Government (MHCLG) that helps local government deliver user-centred digital services. Two years on, more than 220 organisations have signed up to #FixThePlumbing. 
Jen Allum, Head of GOV.UK, blogged about the future of GOV.UK and our plans to provide users with personalised services that make things simpler and easier to do.
GOV.UK kicked off its work to bring together analytics from across service domains under the brand, so that it could start to respond holistically to the question "how do people interact with the government online?".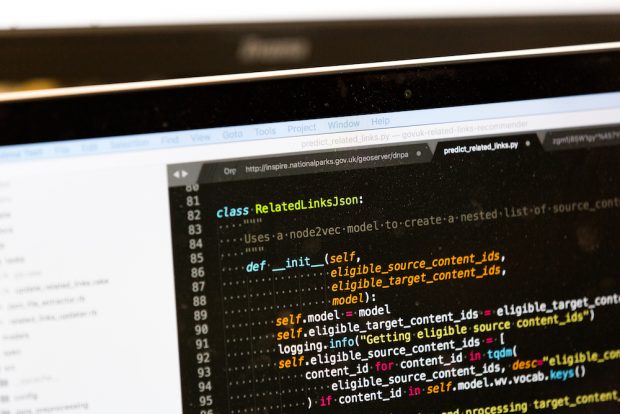 We blogged about releasing £1 million of funds to each of the public sector teams starting Phase 2 of the GovTech Catalyst.
July
The Digital, Data and Technology Functional Standard launched, setting out how government should use digital, data and technology (DDaT) and give departments the right tools and infrastructure to deliver for users.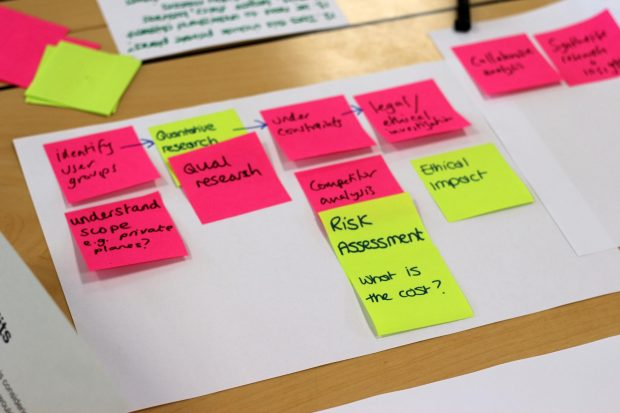 Government as a Platform continued to break records. GOV.UK Notify had its busiest day, sending 12.1 million messages. GOV.UK Pay onboard its 300th service. 
The UK ranked 7th in the July release of the UN's E-government survey.  
We hosted an expert virtual panel at Civil Service Live, discussing the digital transformation of government and - of course - provided an update on the ongoing response to coronavirus.
August
We welcomed the 2020 Summer Diversity Internship Programme interns - the first remote cohort of the scheme.
The Data Standards Authority (DSA) - a joint initiative between GDS and the Office for National Statistics (ONS) -  recommended the use of new open data standards to improve data sharing across government.
GOV.UK deployed a machine learning pipeline to generate related links for pages - an example of one of the earliest applications of artificial intelligence (AI) at scale by the government. 
The Document Checking Service pilot launched, with 14 participating organisations beginning to connect. 
September
We launched the National Data Strategy alongside the Department for Digital, Culture, Media and Sport (DCMS), Office for National Statistics (ONS), Government Office For Science and the Department for Business, Energy and Industrial Strategy (BEIS). The new strategy outlined how companies and organisations can use data to drive digital transformation, innovate and boost growth across the economy.
Markland Starkie and Ben Hazell accepted the Horace Hockley Award from the Institute of Technical and Scientific Communicators on behalf of the GOV.UK content team.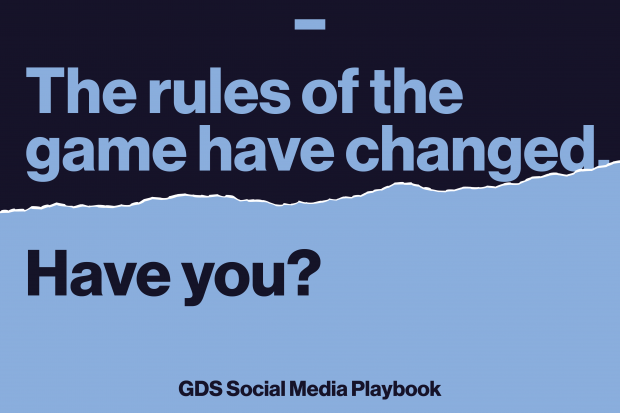 The latest edition of the GDS Social Media Playbook is published. The newly-refreshed playbook included the team's latest thinking on best practice, updates on the shifting social media landscape and information about how GDS's approach to social has evolved.
Parliamentary Secretary for the Cabinet Office, Julia Lopez MP, delivered the keynote speech to TechUK's 'Building the Smarter State' Conference 2020.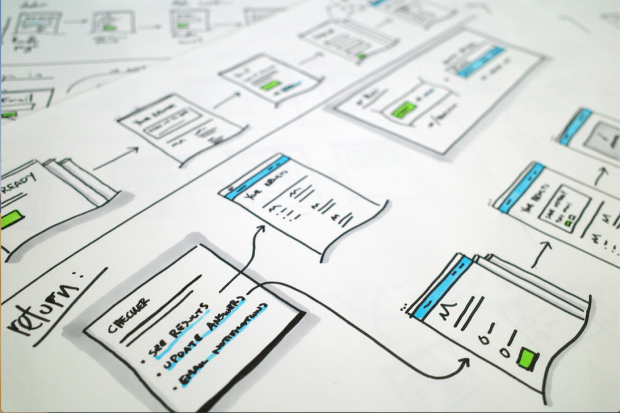 We announced plans for a GOV.UK Account - a way to improve how users interact with GOV.UK and government services. 
The deadline for making all public sector websites, old and new, accessible arrived - 23 September. We marked the day by reminding public sector organisations of the resources available to help them get their digital services into shape.
The postcode lookup service launched on GOV.UK, allowing users to find the relevant Local COVID Alert Level for their area. In its first 24 hours, the service had over 1.2 million searches. 
Applications opened for the 20/21 DDaT Fast Stream scheme. Over 13,500 people applied for the chance to pursue a role using digital to solve some of society's toughest challenges.
GOV.UK Notify had one of its busiest 48 hours ever as part of a campaign encouraging people to download the COVID-19 app over 4 days. GDS worked with the Department of Health and Social Care (DHSC) and NHS Digital to distribute 40 million text messages and emails. More than 12.2 million people downloaded the app. 
Alison Pritchard leaves GDS to take up a role as the Office for National Statistics (ONS). She reflected on her tenure in a farewell blog.
October
Fiona Deans becomes Interim Director General at GDS.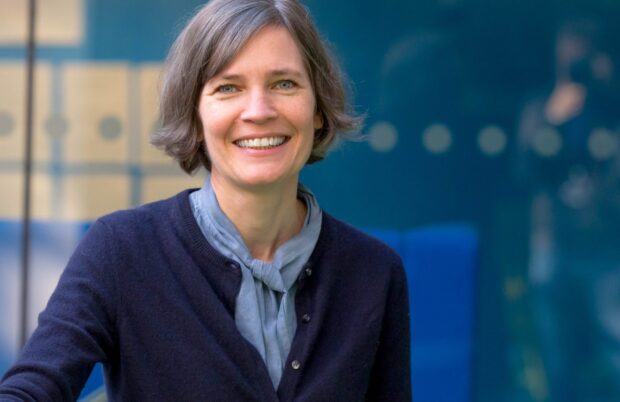 GOV.UK turned 8. From the start, GOV.UK has shaken up digital government by doing the hard work to make government services simple to use - so we celebrated with our very own Magic 8 ball.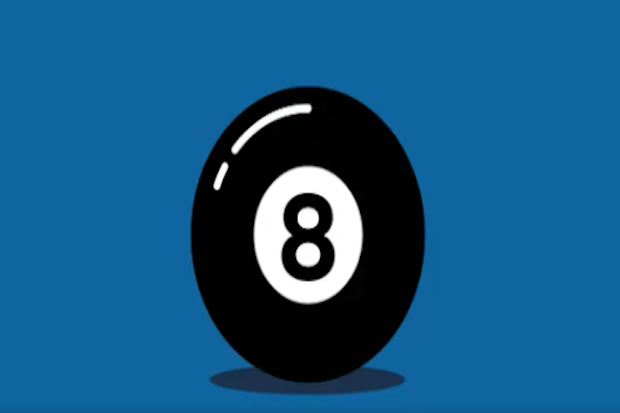 The first 'live check' of a passport was done by the pilot Document Checking Service.
We launched the Digital Buying Guide beta at a virtual Organisation for Economic Cooperation and Development (OECD) E-Leaders forum, in collaboration with national, state and local governments across 5 emerging economies through the Global Digital Marketplace. The Digital Buying Guide aligns with the UN's Sustainable Development Goals (SDGs), is informed by research and analysis on gender equality and social inclusion in ICT procurement, and aims to make procurement more open and effective.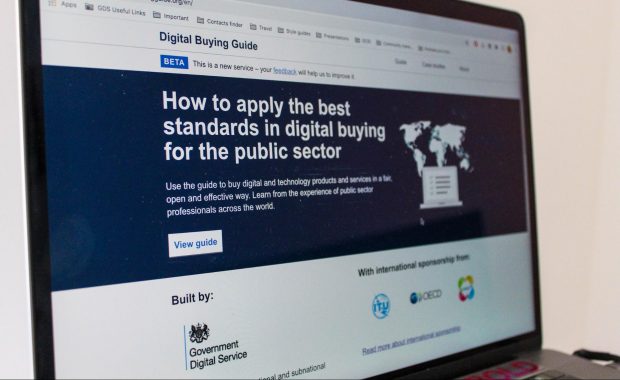 The UK claimed the number 2 spot in the Digital Government Index (DGI) of the OECD. Top marks were given for work around being digital by design, being user- and data-driven, and our Government as a Platform work.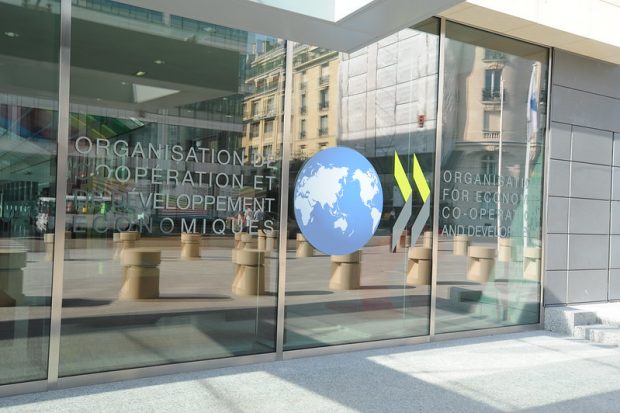 We celebrated Black History Month with a series of events and a conversation showcasing Black excellence in tech on the GDS podcast.
November
We launched the first GOV.UK Account trial on 4 November.
GOV.UK Notify sent its 2 billionth notification. It took 4 years to send the first 1 billion, but just 6 months to send the second billion notifications. 
GDS Academy blogged about developing online learning during coronavirus and the lessons they've learned.
The GDS Communication and Engagement Team's Accessibility Regulations campaign won bronze in the digital category of the Public Service Communication Awards 2020. 
GDS marked World Usability Day by launching our "virtual" accessibility empathy lab as an assistive technology testing resource for the public sector.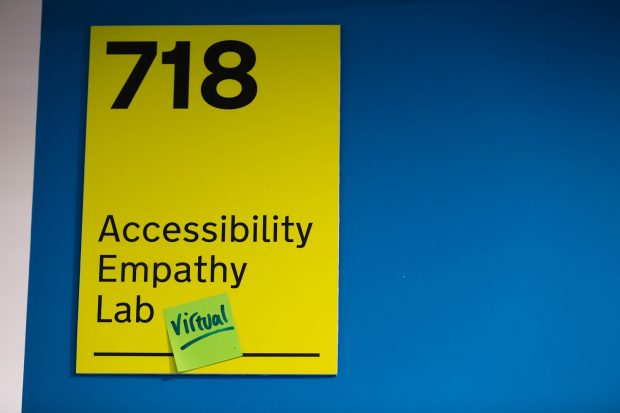 GOV.UK Pay onboarded its 400th service. Miriam Raines and Steve Messer chatted to the GDS Podcast about GOV.UK Pay's many milestones this year.
Almost a decade of digital transformation led by GDS was cited in an Institute for Government report on the enabling factors of the government's digital coronavirus response.
Minister Lopez signed a Memorandum of Understanding on behalf of the UK government to support Cyprus with its digital transformation journey.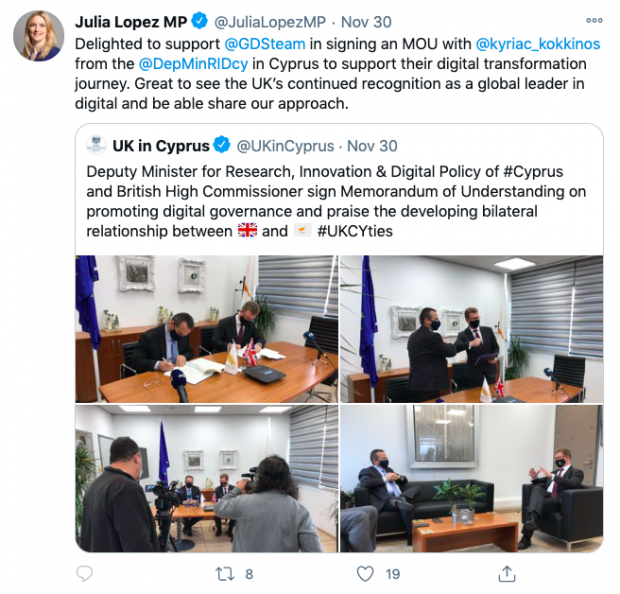 December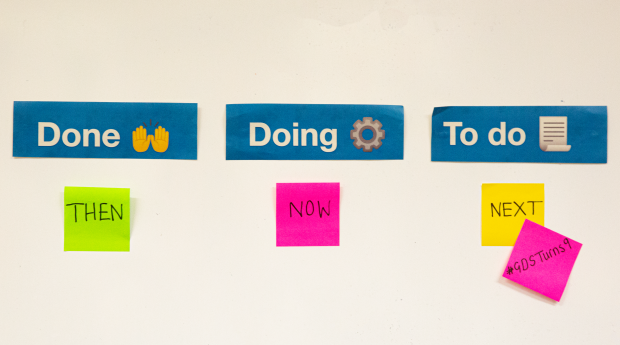 As GDS turned 9 we reflected on being older (and a bit wiser) but with a mission that remained unchanged.
The Data Standards Authority (DSA) published new guidance to help teams who approve technology spend and services assess how data is managed.
Head of GOV.UK Jen Allum and her team were described as "transforming the public sector with a quiet, steely and steadfast determination" in Wired magazine's list of 2021 change makers.
Deputy Director for Data and Innovation at GDS, Sue Bateman, spoke to Open Access Government about the use of data in government and where we're going next.
Work continued at pace to provide the latest guidance to citizens and businesses on GOV.UK/Transition and support the end of the transition period between the UK and the EU.
We concluded 2020 with a GDS quiz of the year podcast.