https://gds.blog.gov.uk/a-gds-story-2021/
This is one part of 'A GDS story'. Please read the introduction and the blog post that explains this project.
More of the story: 2010, 2011, 2012, 2013, 2014, 2015, 2016, 2017, 2018, 2019, 2020.
January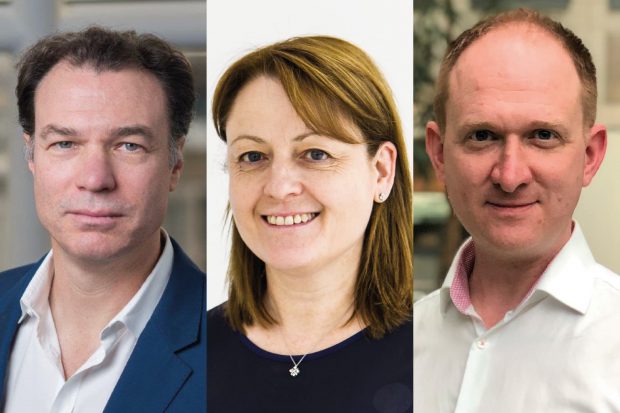 We kicked off the year with GOV.UK's second-busiest hour ever: we recorded 11.5 million visits in an hour on 4 January, following one of the Prime Minister's live coronavirus (COVID-19) briefings at 8pm. The actual number is likely to be much higher, as it only captures users who gave consent to be recorded.
New leadership for GDS and the wider digital, data and technology (DDaT) function in government was announced. Alex Chisholm paid tribute to Alison Pritchard and Fiona Deans for their "strong leadership of GDS over the previous 18 months."
1.7 million people visited the Brexit checker on GOV.UK to try to find personalised information on how changes could affect them, and what actions to take to adapt to the new rules. The actual number is likely to be much higher, as it only captures users who gave consent to be recorded.
February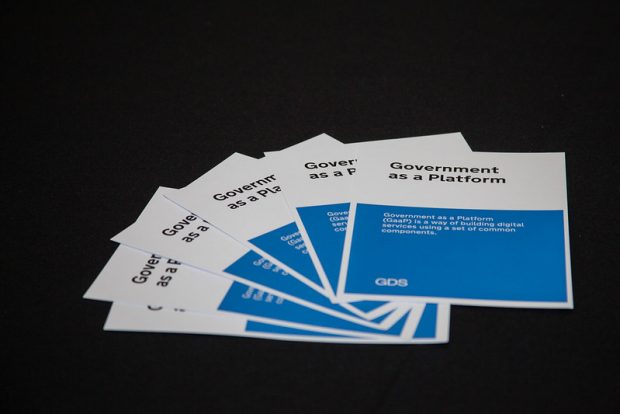 Tom Read officially took up his post as the new chief executive of GDS on 8 February.
We developed and launched a postcode look-up on behalf of the NHS to help users find rapid lateral flow test sites in their local area.
GOV.UK Platform as a Service (PaaS), our cloud hosting solution for public sector digital services, passed its live service assessment on 10 February.
We celebrated 4 other Government as a Platform (GaaP) product milestones, and reflected on their important role during the pandemic.
The GDS Podcast featured some of the teams behind the impressive cross-government collaboration that was the Clinically Extremely Vulnerable People Service.
We published a public roadmap for GOV.UK, and shared how we'd created a reporting tool to improve the accessibility of the site.
March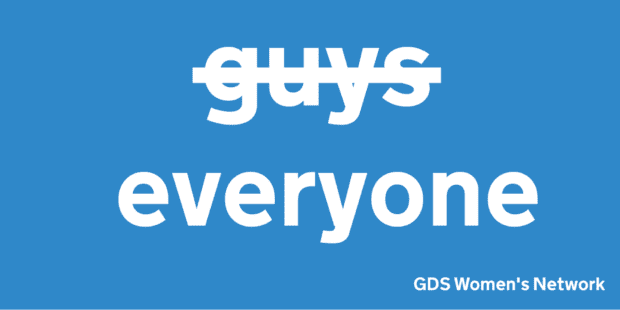 Our tweets on International Women's Day reached more than 140,000 users and sparked conversation about the importance of inclusive language in the workplace.
Services Week returned, with 56 remote sessions creating opportunities for people from all parts of government to discuss how to create end-to-end, user-focused services.
In partnership with Number 10, we launched a flagship fellowship programme designed to attract top talent from the digital and tech sector into senior positions in government. More than 160 people applied for one of 10 places, 40% of whom identified as Black, Asian or Minority Ethnic.
Our Internal Communications team shared what they'd learnt about maintaining staff engagement during unexpected and extended periods of remote working.
We brought together 70 senior public officials from 14 countries to discuss digital maturity and capability building at a virtual conference run jointly with the Foreign, Commonwealth and Development Office (FCDO).
By 15 March, 12 months since the initial UK lockdown, a further 1,088,300 new accounts were created using GOV.UK Verify, helping people to access government services like Universal Credit digitally during the pandemic.
We ended the month thinking about allyship and inclusivity on Transgender Day of Visibility.
April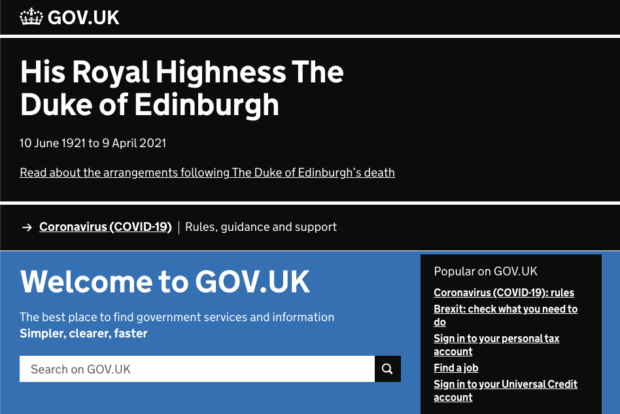 The GDS Academy launched an online "Introduction to AI in Government" course with input from GDS data scientists.
Responsibility for DDaT strategy and standards, and leadership of the DDaT function, moved from GDS to the Central Digital and Data Office (CDDO) on 6 April. Joanna Davinson and Tom Read penned a joint blog post to explain the change.
We continued to build relationships with the Organisation for Economic Co-Operation and Development's (OECD) and joined the Thematic Group on Digital Democracy.
We shared our emerging approach to scoping whole user journeys, which kicked off with "starting and sustaining a business".
Tom Read addressed the Institute for Government alongside Joanna Davinson and Paul Wilmott from the CDDO.
With the rest of the Civil Service, we joined the nation in a period of mourning following the death of His Royal Highness The Duke of Edinburgh.
May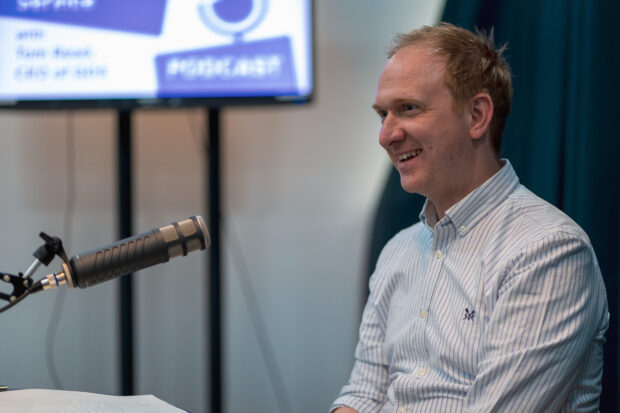 We launched a tool to help companies who were newly-registered with Companies House better understand the next steps for their business.
We announced plans to make it quicker and easier for people to find what they were looking for by improving the site-wide navigation on GOV.UK.
Tom Read cemented our mission of building a simple, joined-up and personalised experience of government for everyone by launching a new strategy for 2021-2024. Hear Tom explain the strategy on the GDS Podcast.
There were big moments for 2 of our GaaP products this month: GOV.UK Pay hit £1 billion payments processed and GOV.UK Notify played an integral role in early tests of a nationwide Emergency Alerts service.
We opened the doors to new office space at 3 Glass Wharf in Bristol and Piccadilly Gate in Manchester, creating more career opportunities outside of London.
June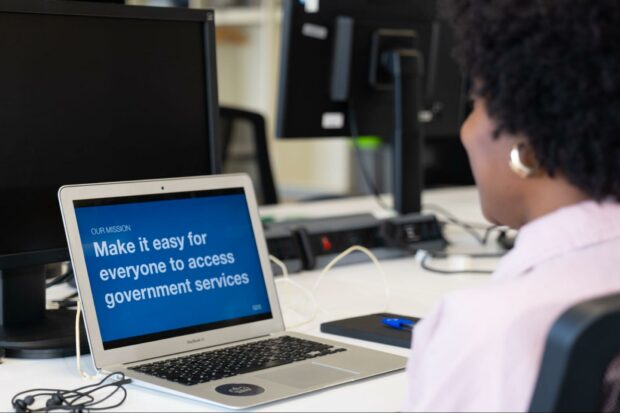 Our work to develop a single sign-on for government services was highlighted as a key element of the government's reform declaration, as announced by Michael Gove, then the Chancellor of the Duchy of Lancaster on 15 June.
On 16 June we introduced real user monitoring on GOV.UK, and blogged about how it will improve the site for everyone.
User researchers play an integral role at GDS. Some of our current team shared what life is like at GDS, and encouraged others to join us.
On 21 June the GOV.UK Design System turned 3. We reflected on what it's achieved in that time and shared an animation explaining more about its purpose.
We submitted the UK Government's response to the UN E-Government Development Index (EGDI) which will determine the UK's global ranking in the 2022 index.
We rounded off the month with an update on how the GOV.UK account will enable joined-up, proactive and personalised services.
July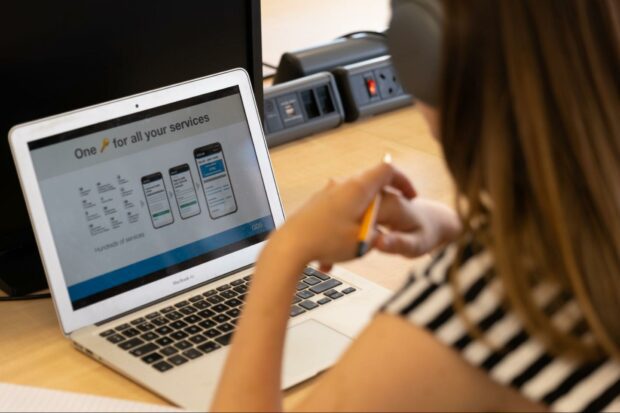 We kicked off the month of July with an update on our work to make all forms on GOV.UK accessible, easy to use and quick to process.
Our single sign-on service had its alpha assessment on 7 July. A few days later, we blogged about the detail behind our plans to build that, and a digital identity solution, for government.
Coronavirus restrictions including mask rules and social distancing lifted in England on 19 July. We worked with the Cabinet Office and Department of Health and Social Care to update guidance on GOV.UK to help people understand the latest public health advice.
We ran "Introduction to Digital and Agile in Government (IDAG)" courses for 135 leaders from several EU countries including the governments of Bulgaria, Croatia, Cyprus, Greece, Hungary, Poland, Romania and Slovakia.
Agile data science can be hard. To make it easier, we created a tool that quickly generates a project structure with a range of analytical quality assurance (AQA) features. It's name? The "govcookiecutter". Yum.
August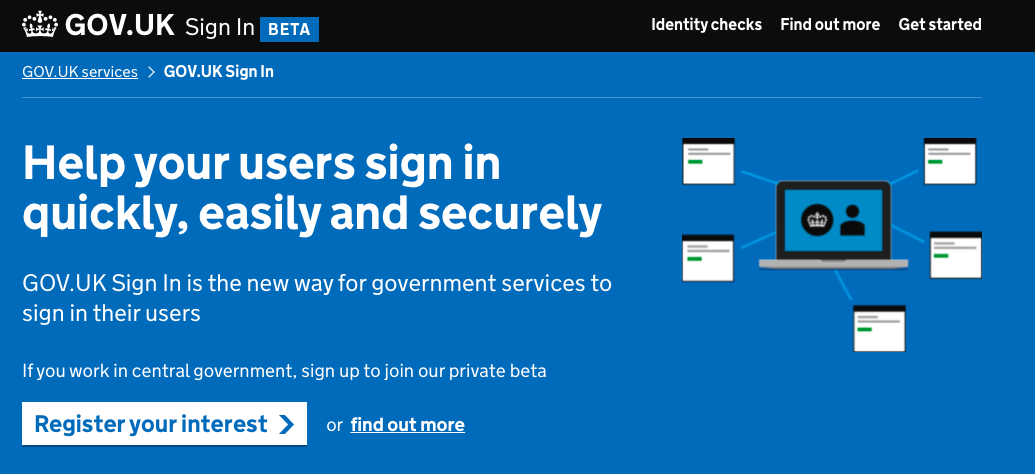 The then-Parliamentary Secretary for the Cabinet Office, Minister Julia Lopez MP, wrote to GDS to convey her thanks for efforts to "​​deliver our ambitious digital agenda and...the dedicated service you have shown."
Following a successful alpha service assessment in July, we invited service teams to express interest in becoming early adopters of our single sign-in, and shared 3 recent lessons learnt.
On 10 August, we began a 2 week-long A/B test of a new site-wide menu bar. Starting with 5% of GOV.UK users, we scaled quickly to approximately 50%. Ten million users saw the new menu bar during the test period.
The GDS Podcast reached 50,000 downloads. Since its launch in 2018, our podcast has been listened to in over 100 countries around the world.
As part of the Afghan evacuation response, GDS content teams worked with the Home Office, Foreign and Commonwealth Development Office (FCDO), Ministry of Defence (MoD) and Number 10 to rapidly set up a support page for people who were at risk.
September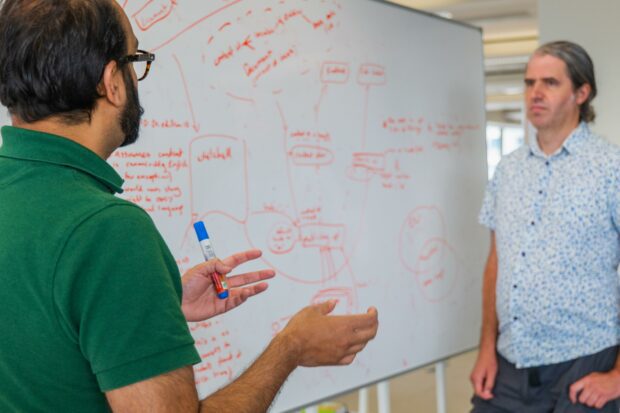 Himal Mandalia, Head of Technology for GOV.UK, explained plans to transform its infrastructure and architecture to offer a more proactive and personalised experience across different devices and channels.
Steve Barclay was appointed as the Chancellor of the Duchy of Lancaster and Minister for the Cabinet Office on 15 September.
Our digital identity checks work had its alpha service assessment on 15 September (we found out we passed on 23 September). By month-end, 55 services had expressed interest in joining our private beta.
Tom Read gave oral evidence to the Public Accounts Committee alongside CDDO's Joanna Davinson and Alex Chisholm, Permanent Secretary at the Cabinet Office.
The Clinically Extremely Vulnerable People Service formally closed on 30 September. While active, this service enabled 4.7 million deliveries of essential supplies to be delivered to the most vulnerable in society during the pandemic.
Also on 30 September, we rolled out the new site-wide menu to 100% of GOV.UK users across more than half a million pages.
October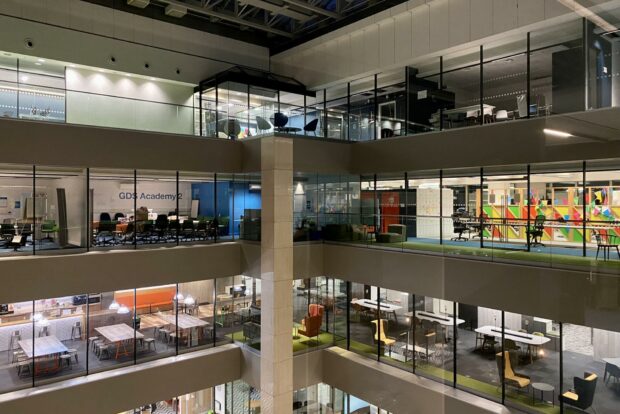 GOV.UK turned 9 on 16 October. Since its launch in 2012, it has hosted a staggering 10 billion sessions. The actual number is likely to be much higher, as it only captures users who gave consent to be recorded.
Chancellor or the Duchy of Lancaster and Cabinet Office Minister, Steve Barclay, shared our plans to build an identity checking app and carry out a discovery to explore potential future uses of smartphone technology at the GovTech Summit on 13 October.
On 14 October we ran 2 workshops and gave a keynote at a virtual "Let's get Xuntos" conference designed to help people from underrepresented groups to start a career in tech.
Product manager Richard Walker wrote about designing solutions with inclusivity at their heart, plus other learnings from our identity alpha.
We said goodbye to one of 2 floors at our London base, and revamped the remaining space to better accommodate a mix of hybrid and collaborative working.
Our site reliability engineers and software developers joined forces to migrate GOV.UK Pay to a serverless platform (without any downtime).
Users could create a GOV.UK Account using the first iteration of our new single-sign on product from 28 October.
The Autumn Budget and Spending Review 2021 included a funding commitment to develop the single-sign on over the next 3 years.
November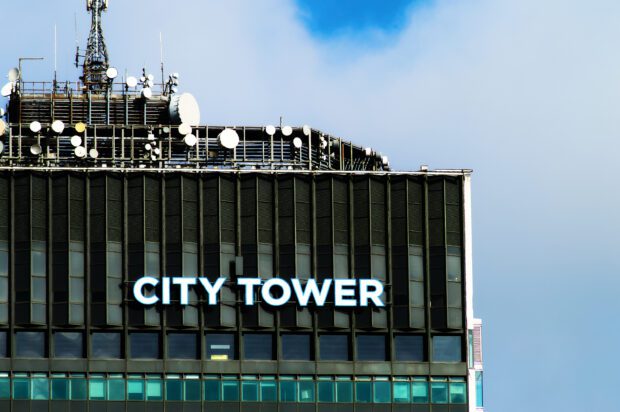 Teams in Manchester started moving to our brand new office in City Tower, an iconic building in the heart of the city. We also held our first hybrid all-staff stand up with colleagues participating from our 3 hub offices, as well as dining tables across the country.
The procurement notice for the identity checking app closed on 2 November. It attracted 21 completed applications, of which 12 came from SMEs.
The GOV.UK Design System progressed from public beta to live.
On 23 November, GOV.UK Platform as a Service (PaaS) marked its 6th birthday. From small beginnings, its routers now process around 1,500 requests per second - that's 129.6 million requests a day or about 3TB of data.
Tobi Ogunsina won "Rising Star of the Year: Public Sector and Universities" at the Women in Tech Excellence Awards 2021, while Anna Sherrington was Highly Commended in the "Hero of the UK: SME" category.
We retired the Brexit checker on 30 November. Since going live on 1 September 2019, it enabled tailored information about the new rules to be shown 5.6 million times. The actual number is likely to be much higher, as it only captures users who gave consent to be recorded.
December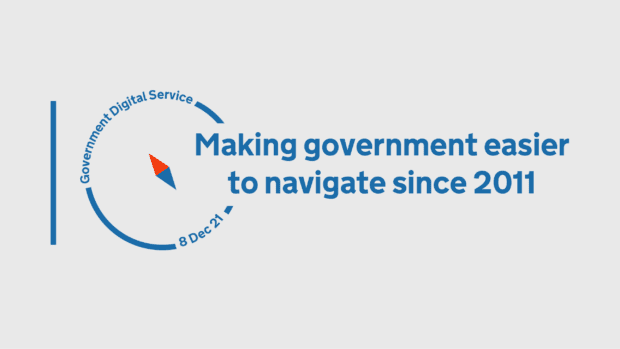 On 1 December we provided more details about our digital identity team's progress, and outlined the priorities we're going to focus on over the next 3 years to make the vision of One Login for Government a reality.
GDS turned 10 on 8 December. We celebrated a decade of making government easier to navigate not by looking back, but by looking ahead.
As 2021 drew to a close, GOV.UK Notify had sent 1,445,862,979 emails, 11,969,198 letters and 989,015,773 text messages on behalf of more than 1,100 public sector organisations in the last 12 months alone.