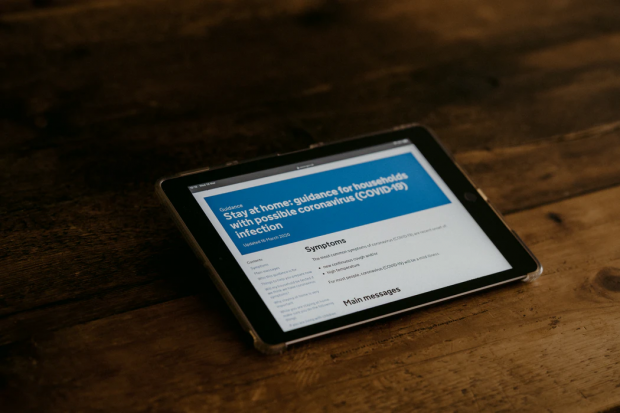 Government as a Platform (GaaP) was created in order to solve the most frequent challenges across the public sector. By addressing these issues once and creating common, commodity-like components that can be used across the public sector, service teams can get to building their services quicker than ever.
This idea has taken on even more importance during the COVID-19 crisis and using GaaP products has made it quicker, easier, and cheaper to create the essential services the public need. Over the last few weeks, the GaaP team have supported teams to get started hosting and designing services, sending messages and taking payments.
If any of the challenges below sound familiar and you want to try something similar,  then get in contact - we are on hand to help.
Standing up essential services quickly
The GOV.UK Notify team recently wrote a blog about how it is reliably sending text messages to users at this time and we have seen demand soar. Among other things, the service has been used for NHS text message support for the extremely vulnerable and those isolating at home, business continuity messaging for public sector staff, and FCO travel alerts for those overseas. To put the increase in usage into perspective, around 2 million SMS messages were sent using GOV.UK Notify on a single day in March, compared to a daily average of 150,000. Daily messages across all channels (SMS, email, and letter) have been up by as much as 600% – as high as 8.6 million per day. Having a platform like GOV.UK Notify where services can get going in hours not weeks or months, has enabled critical messages to be delivered when people are in real need.
I just want to say [GOV.UK Notify] has been amazing - both people and technology. Even our engineers have been impressed, and they're a tough audience. Please thank all of your team for their help.
- Senior Product Manager, NHS Scotland
GOV.UK Notify is not the only GaaP product that has been used in the Government's response to COVID-19. There have been a number of critical new services launched on GOV.UK using the GOV.UK Design System: enabling teams to use its styles, components and patterns to rapidly create applications that are usable, accessible and consistent with GOV.UK. This goes a long way to generating trust in users when they are interacting with a new and sensitive service.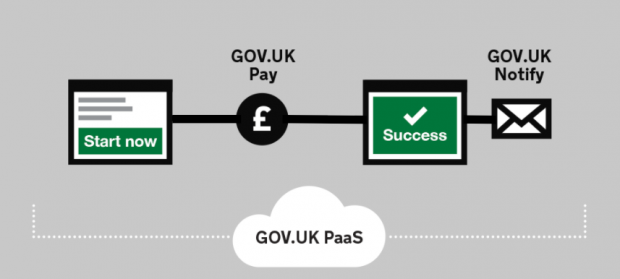 Getting support to those that need it the most
One of the critical applications to have gone live is the offer coronavirus (COVID-19) support from your business service. This service allows businesses to tell the government how their organisation might be able to help with the response to coronavirus. The team that developed this service were able to go from the first line of code to production in less than 4 days. 4 days to make a service that was reliable enough to instantly be propelled to one of the most popular on GOV.UK. 4 days to make a service that takes potentially life-saving information and get it securely to authorities so they can plan accordingly. Truly incredible work from an incredible team.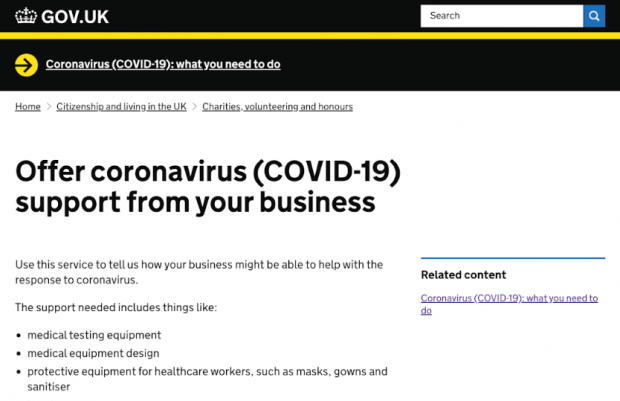 This was only possible in that time frame due to those engineers knowing they had quality products they could rely on 'off the shelf'. This meant using the Design System for creating a front-end application consistent with GOV.UK, hosting it in the cloud using GOV.UK PaaS and being able to scale the number of application instances instantly to cope with demand and integrating with GOV.UK Notify to send urgent updates.
Knowing that we had an easy-to-use platform [in GOV.UK PaaS] that we could use to host services securely gave us the confidence to deploy important new things in an extremely short timeframe.
- GOV.UK Lead Developer
The support that business can volunteer includes things like medical equipment; protective equipment for healthcare workers, such as masks, gowns, and sanitiser; and hotel rooms for frontline staff. 
Quickly start taking payments online
Some services need to stop taking cheques or reduce reliance on call centres, as offices close and call centres have fewer staff. GOV.UK Pay has been able to help these services start taking payments within a day and keep important services running.
The Home Office has added GOV.UK Pay's standalone payment links to invoices to support payments typically taken over the phone by staff at the Shared Service Centre. Normally these payments are taken using hand held terminals, which required staff to physically be onsite to deliver the service. GOV.UK Pay's payment links can be set up in minutes and require no technical integration. They are hosted on GOV.UK so users know they can trust them, and tell the user what they are paying for. The Home Office team have added the payment link to email replies, enabling customers to pay online for invoices for the first time.
Using the payment link functionality allowed the Home Office to stand up an online payment portal within weeks, all done remotely. We have reduced the need to have staff in the office and protected key services. It will also improve the customer experience by offering them the chance to pay online without having to speak to an agent.
- Home Office Finance Lead
Some local authorities have set up services on GOV.UK Pay the same day in order to securely take donations for crisis funds and food banks to support their communities.
The payment link option was extremely useful to quickly set up a fast means of helping residents securely donate to the charity fund with confidence.
- Surrey County Council Developer
The GOV.UK Pay platform is free to use, and services aren't locked into a contract, making it useful when there is a lot of time pressure.
How can we help?
We continue to get approached by organisations who are looking to build or adapt their operations in response to COVID19. All of the GaaP products have scaled their production efforts to be able to meet these increasing demands and are all operating reliably.
We encourage those public sector organisations that might need to quickly design a service, safely collect payments online, securely send urgent messages or host and run an application reliably to try out the products themselves or get in touch.
Further information