https://gds.blog.gov.uk/about/
About the Government Digital Service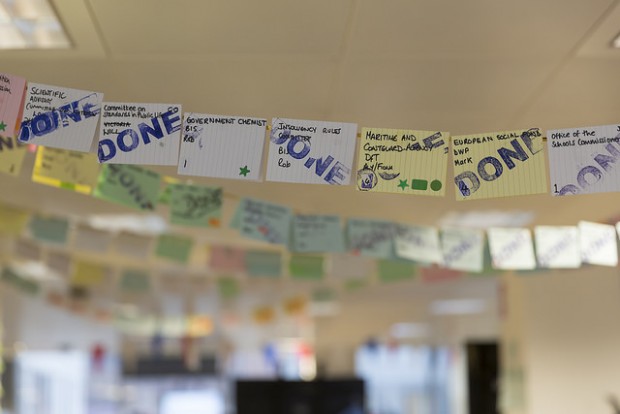 I believe the creation of the Government Digital Service is one of the great unsung triumphs of the last Parliament." Former Prime Minister David Cameron
The Government Digital Service (GDS) is part of the Cabinet Office. Our job is to deliver platforms, products and services that help government to become joined-up, trusted and responsive to user needs.
We do this through GOV.UK - the best place to find government services and information and part of our national digital infrastructure, Digital Identity and Government as a Platform. 
We start with user needs. We are agile. We work to a set of Design Principles that guide us in everything we do.
We believe in working openly, because making things open makes them better.
We've won design awards, and are recognised world leaders in public sector digital innovation. Digital government teams in the US, Australia and New Zealand were established on the same model, and follow very similar principles.
Find out more about our strategy for 2021-2024.
We use this blog to think out loud, and let the world know what we're doing. If you have comments or questions, please get in touch. You can email us, and we're on Twitter.