https://gds.blog.gov.uk/a-gds-story-2019/
This is one part of 'A GDS story'. Please read the introduction and the blog post that explains this project.
More of the story: 2010, 2011, 2012, 2013, 2014, 2015, 2016, 2017, 2018, 2020, 2021
January
The Global Digital Marketplace programme team started 2019 by explaining how it would tackle technology procurement corruption in South Africa, Mexico, Colombia, Indonesia and Malaysia.
Services Week happened. It was a nationwide, cross-government event that showcased end-to-end, user-focused services. We published a round-up of all the activities. As part of Services Week, we blogged about our Service Communities work.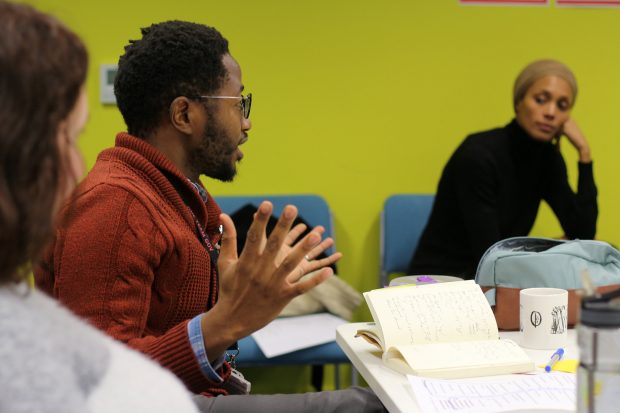 We launched Content Publisher, our new interface for civil servants to publish content on GOV.UK, in beta.
GovTech Catalyst, a £20 million fund to help private sector innovators tackle public sector problems, launched its Round 3 challenges. The challenges included one from Leeds City Council on how to use technology to improve social housing conditions in the city.
February
GDS Academy launched a new course: Introduction to artificial intelligence in government.
GovWifi, the single login for public sector employees, was used more than 2 million times a month – that's twice as often as a year ago.
The GDS Academy turned 5. Celebrations happened across the country in its brand new office in Leeds and also in London. Some of the 10,000 graduates shared their stories.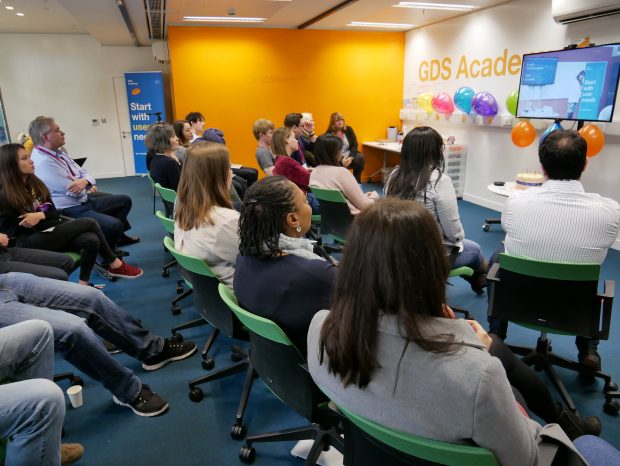 Oliver Dowden, Minister for Implementation (MfI), celebrated one year in office and spoke about his year on the Government Digital Service Podcast.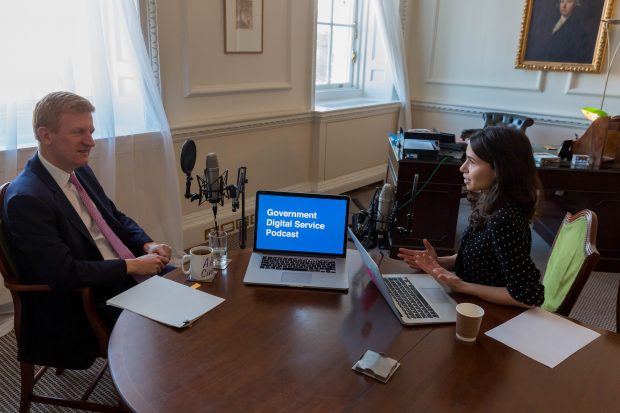 One of the Accessibility in government blog's most popular blog posts of the year was published. It was on how to use persona profiles to test accessibility.
Six years ago we published the digital inclusion scale, a 9-point scale measuring digital capability. We reflected on its popularity and usage since 2013.
March
The GOV.UK team updated the Brexit finder in preparation for potential no deal.
Sprint is GDS's flagship event. We announced that this year's Sprint events would be held in 5 locations: Edinburgh, Cardiff, Leeds, Belfast and London.
Lisa Barrett, Director of Digital Identify at GDS, blogged about the future of GOV.UK Verify. Her 3 areas of focus for the programme were:
rapid alignment around our future-state plan

engagement with the market

delivering an excellent user-centred service
We created a single layout with consistent design elements and information hierarchy for GOV.UK. This followed an audit of all the design, layout, typographic and visual elements across the content pages.
The Technology Code of Practice was updated. Changes were made to parts on emerging technologies and research was done to improve the strategy for local authorities.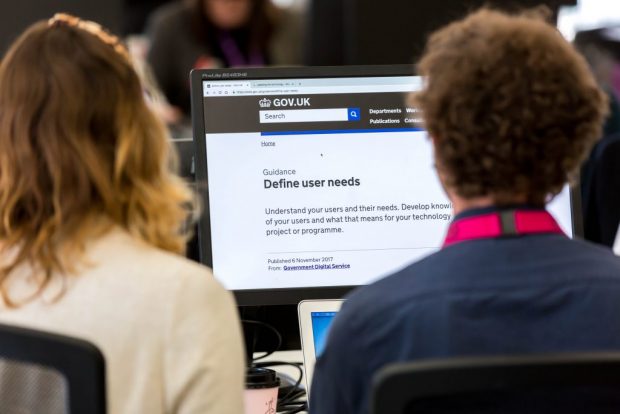 We celebrated International Women's Day by sharing how GDS Women's Network has set up a new mentoring scheme.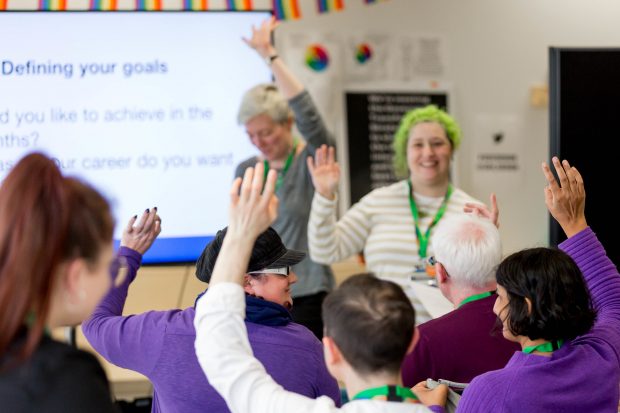 A Platform Health team was created for GOV.UK – a team that maintains and operates the GOV.UK platform. 6 months later the team blogged about their initial work prioritising bug fixes on GOV.UK.
The cross-government Design Community has grown significantly over the past few years. At a meet-up, they decided to set some community-wide objectives.
April
Our voice assistant work means more than 12,000 pieces of government content can be found via Alexa and Google Home.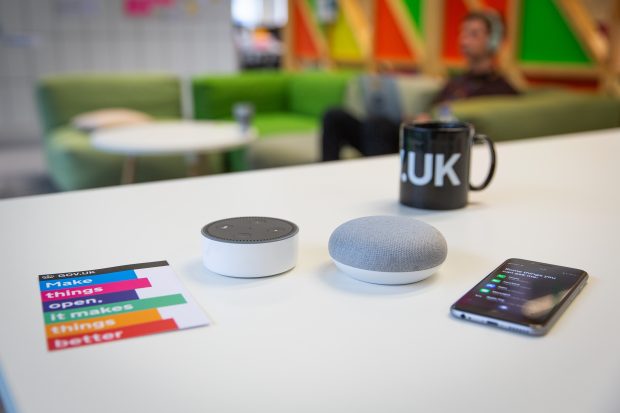 GDS held an unconference with 59 sessions taking place on the day. Based on feedback from this, we ran learning to code sessions at GDS later in the year.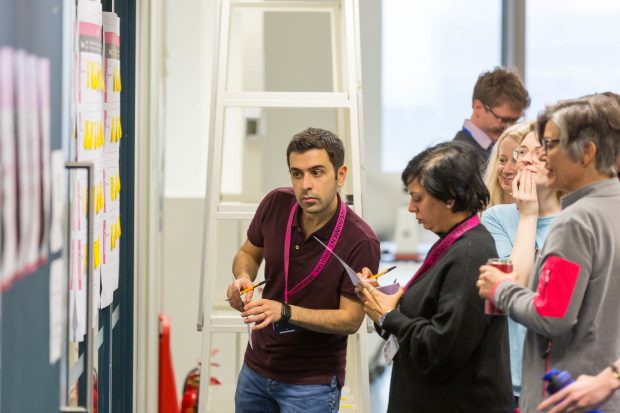 A Let's Talk about Race event was held at GDS. This event series brings together civil servants to share stories and experiences, and build action plans.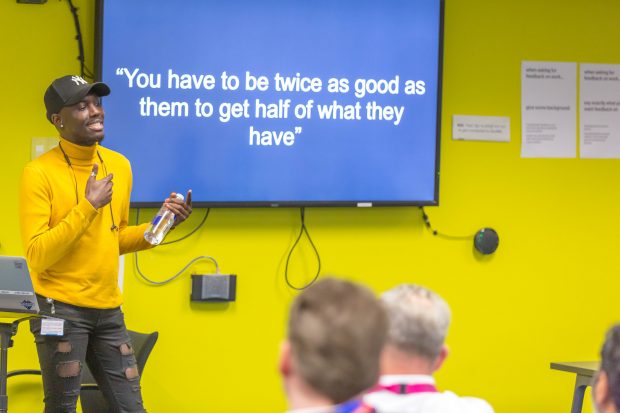 May
ConCon8, the annual content designers in government conference, happened in London.
The Digital Service Standard was updated and renamed to the Service Standard. We explained why and how it was adapted in a blog post.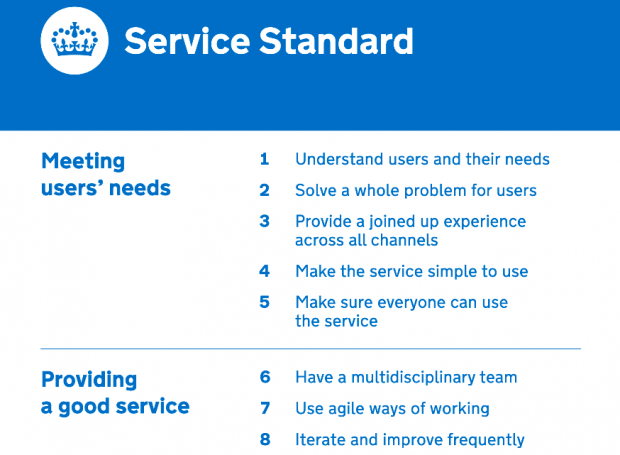 GOV.UK Pay, a free and secure online payment service for government and public sector organisations, took its first payment for a Welsh language service. We explained the technology behind making GOV.UK Pay available in Welsh. Also in May, GDS developers implemented Apple Pay and Google Pay on GOV.UK Pay.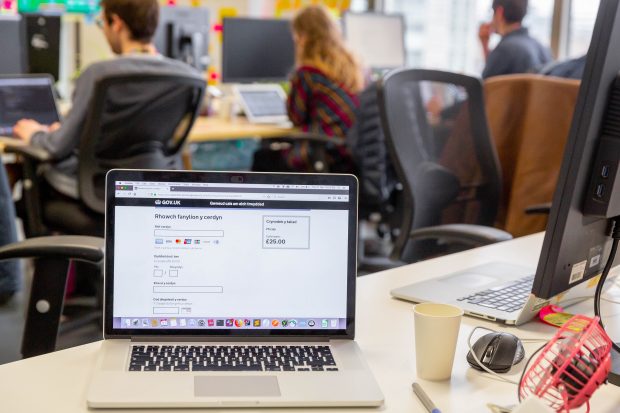 With changing regulations affecting public sector accessibility requirements, we advised how to publish an accessibility statement.
The government guidance on identity checking was rewritten, which improved our identity standards.
3 of our Sprint events took place: Sprint: Edinburgh, Sprint: Cardiff and Sprint: Leeds. All the events showcased the great digital transformation projects happening across the UK.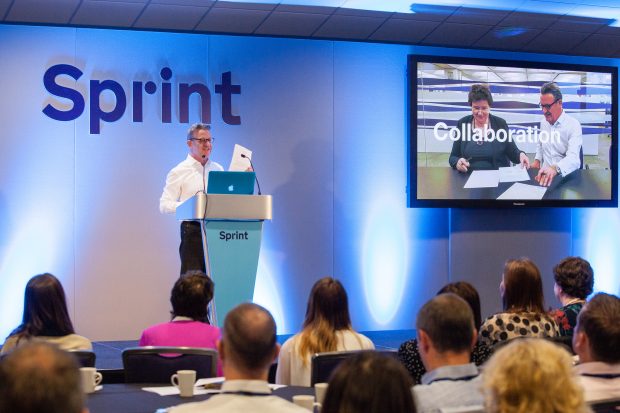 The International Design in Government community held their first overseas event – the International Design in Government Day at Code for America in California.
We published a guide to GDS. This explained what we offer to organisations across the public sector.
GDS data scientists worked to improve content on GOV.UK by reducing duplicated content and understanding how users move around the site.
June
The new Government Technology Innovation Strategy was published. Alongside this, A guide to using artificial intelligence in the public sector, created by GDS and the Office for Artificial Intelligence, was published.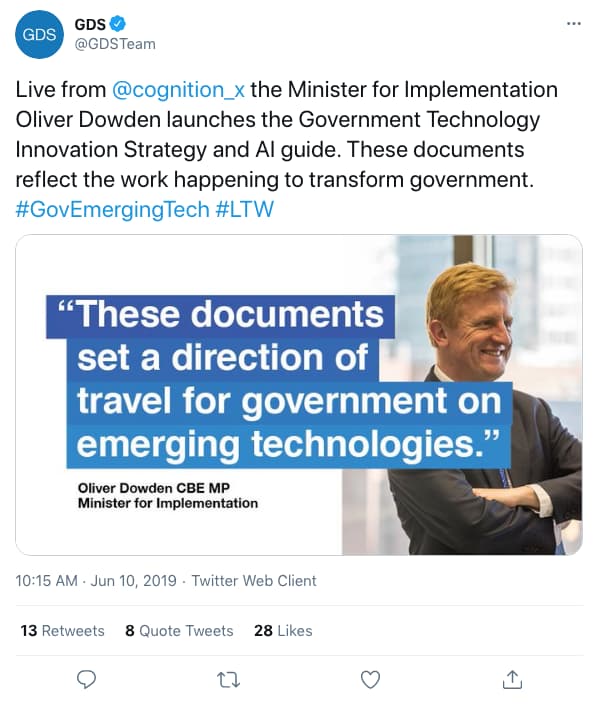 Kevin Cunnington, GDS's Director General, stepped down after 3 years leading the organisation. He took on a new role at the Government International Service.
Sprint: Belfast happened. A month later, we blogged about what we had learned from our 4 Sprint events, where nearly 700 people attended from 225 different organisations.
The International Design in Government Summer Conference took place in Scotland.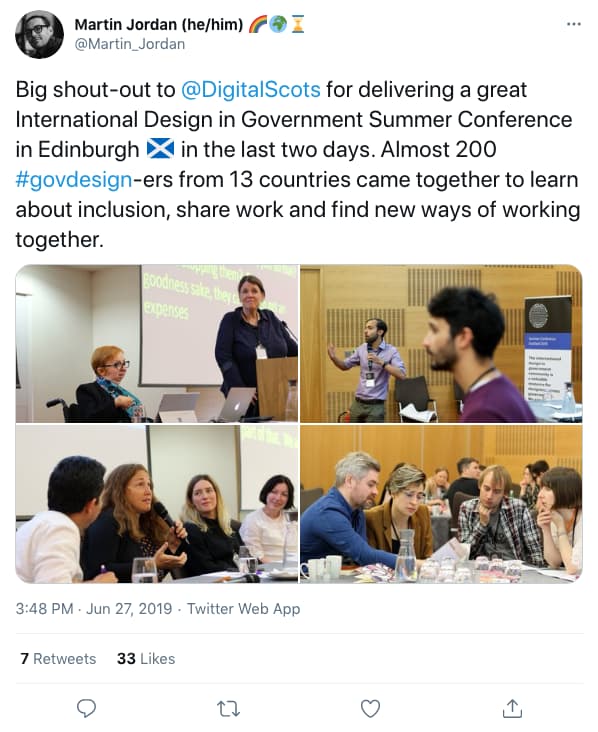 GDS's step by step work on GOV.UK won a D&AD Award for Service Design. Kate Ivey-Williams and Sam Dub from the GOV.UK team spoke to the Government Digital Service Podcast about the team's achievements.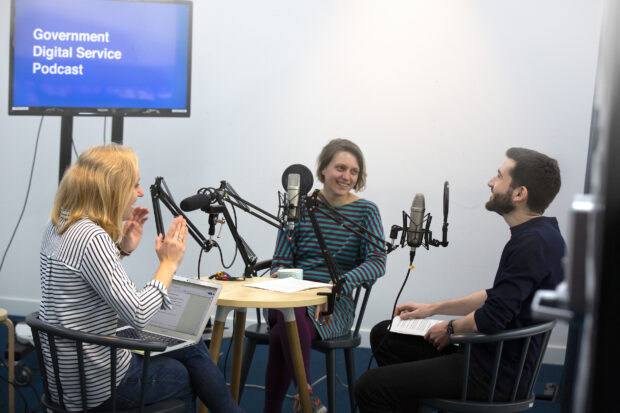 Oliver Dowden, MfI, spoke about GOV.UK Verify at Identity Week. He announced:
the creation of a Digital Identity Unit

a consultation on the digital identity market

engagement on the commercial framework
July
Our GOV.UK work continued as we improved site search, updated GOV.UK colours and font and made the GOV.UK Design System more accessible.
Our spend controls process continued to deliver benefits to the government, with £353 million delivered in 2018/19 alone.
Steph Marsh, Head of User Research and Analysis, visited the Canadian Digital Service to talk about the Service Standard, user-centred practice and communities of practice.
August
Alison Pritchard became the Director General of GDS. Before this role, she was the Director of EU Exit and Transformation at GDS. In Alison's introductory blog post she said data, digital identity and innovation were her priorities.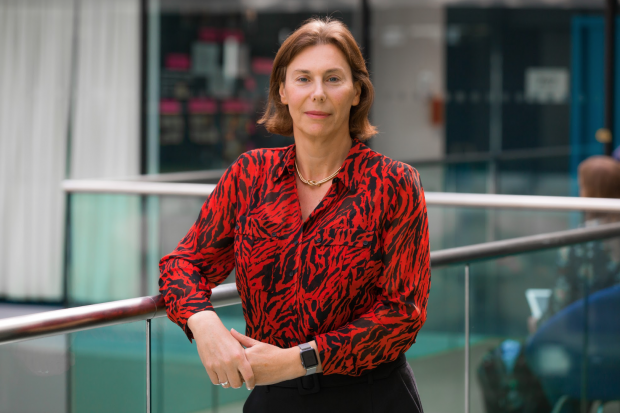 A new community was set up: Muslims at GDS.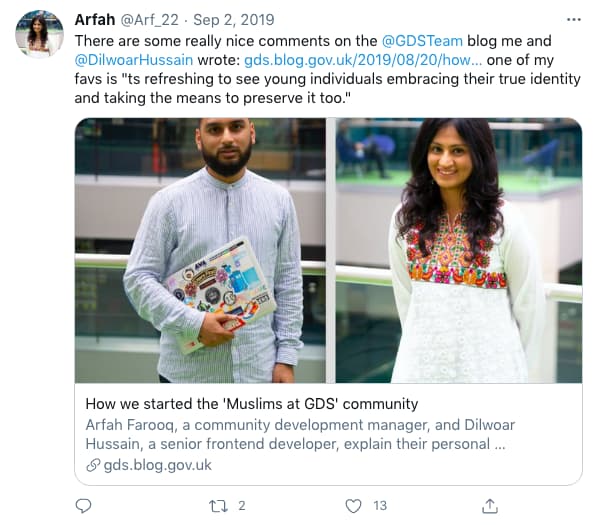 There was a government reshuffle. The GOV.UK Content team worked hard to make sure GOV.UK reflected the changing roles.
To keep people informed of accessibility requirements, GDS published guidance on how to meet the accessibility regulations.
GOV.UK's Brexit Checker went live. This provided users with links to content and services after they completed a checklist. It was a way of providing a personalised set of results without collecting any data about an individual user.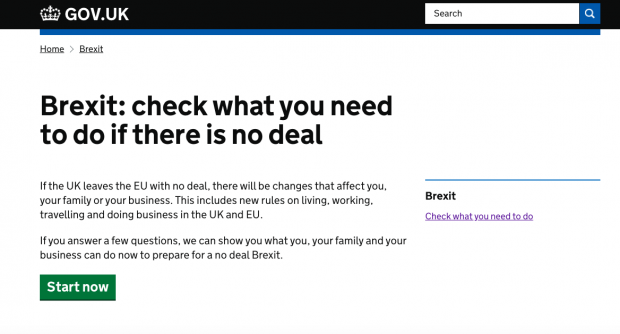 September
Sprint 19, GDS's flagship event, happened at London's Southbank Centre. The 2030 vision was launched and Paymaster General and Minister for the Cabinet Office, Oliver Dowden, gave the keynote speech.
Mark Hurrell, Head of Design, GOV.UK and Head of Graphic Design at GDS, wrote the most popular blog post in the Design in government blog's history on the new design principles posters.
GDS set out its vision for the Future Networks for Government programme.
The first cross-government user research ethics network was established.
GOV.UK Notify, a messaging platform, reached a milestone as it was used more than half a billion times since its launch 4 years ago.
October
The Sustainability Network blogged about GDS's efforts to reduce greenhouse gas emissions.
GOV.UK turned 7.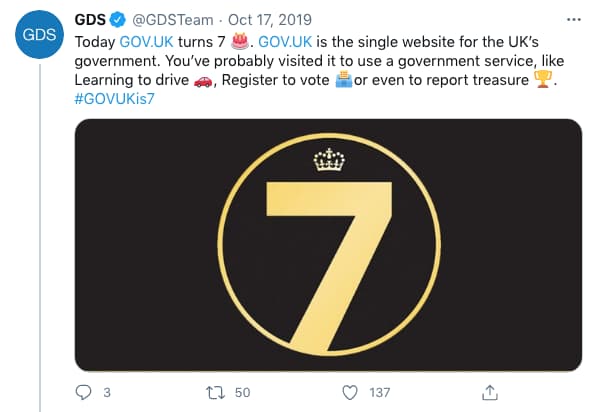 On the birthday, Simon Hart, MfI, made his first visit to GDS. He spoke to staff, visited the Accessibility and Empathy Lab and listened to show and tells.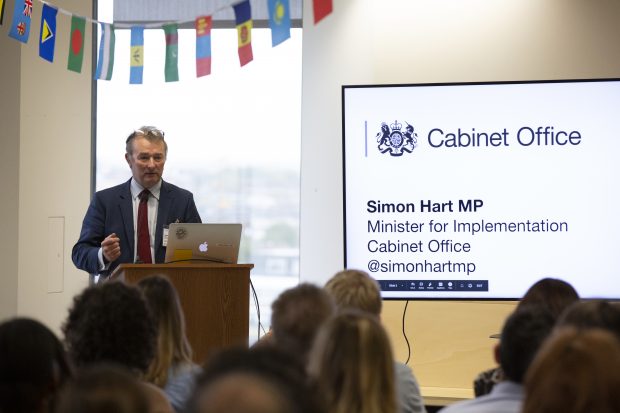 The new Services in government blog was launched. It's a blog for everyone keen to make services work better for users. Some of its first blog posts included how to set up a service community and a shoutout for Services Week 2020.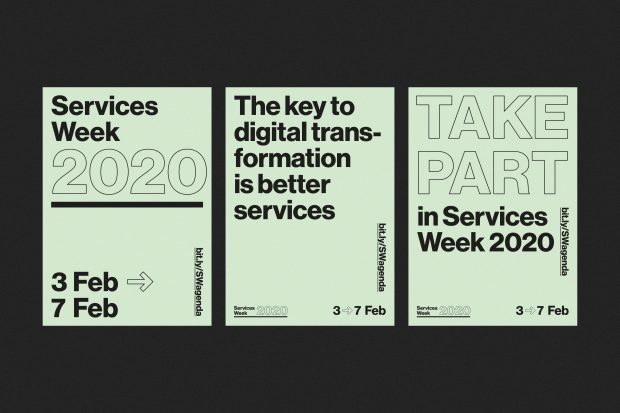 It's easier for public sector organisations to apply for a .gov.uk domain name after the process was relaunched.
Cloud First policy is here to stay. Rhiannon Lawson, Head of Technology Policy, and Tom March, Lead Technology Adviser at GDS, explained the user research behind the decision.
Since the Digital, Data and Technology (DDaT) Profession Capability Framework was launched in 2017, we reviewed the framework to see how it could be improved.
November
Jen Allum, Deputy Director, Head of GOV.UK, set out the next big phase of GOV.UK. GDS wants to deliver a joined-up, personalised and end-to-end service for users. Brexit has been a catalyst for this work.
Nimisha Patel, Cabinet Office Chief Digital Information Officer, started at GDS. She leads GDS's Delivery and Support Group and has responsibility for the DDaT function across Cabinet Office.
The final overseas International Design in Government conference happened in Rotterdam.
December
The General Election led to Boris Johnson MP remaining as Prime Minister.
GDS turned 8.
We ended the year with the 2019 'year in review' podcast.