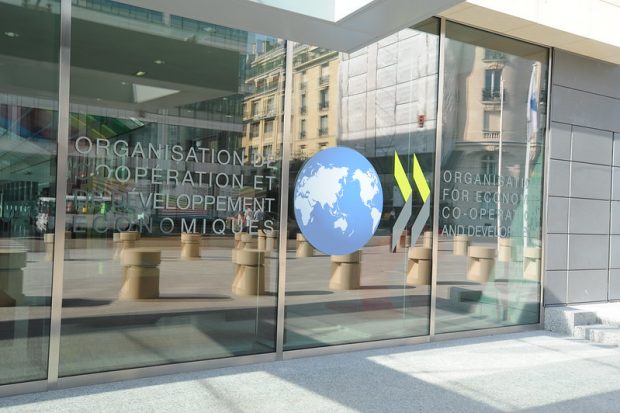 I'm delighted to share that the UK has come second in the Digital Government Index (DGI) of the Organisation for Economic Cooperation and Development (OECD). The rankings were announced at the OECD's flagship E-Leaders annual meeting today, which we attended (virtually).
This top ranking is something we are really proud of at the Government Digital Service (GDS), and it reflects the hard work of teams across GDS and the thousands of digital, data and technology (DDaT) professionals across the function.
Why this is important
The Index measures countries across 6 dimensions, which the OECD view as characterising a 'fully digital government': digital by design, government as a platform, data-driven public sector, open by default, user-driven, and proactiveness.
The UK got high marks for its work around being digital by design, being user- and data-driven, as well as our Government as a Platform work; all the things that GDS has been championing since it was created.
Other rankings
Along with ranking second in OECD's DGI Index, we are also currently ranked seventh in the world in the 2020 United Nations (UN) E-Government Survey and first in the Open Data Barometer; so we remain a global top performer.
But it's all very close at the top. In the UN rankings, there's only a difference of 0.04 between the seventh and the top spot.
However, there is always more to do and regardless of our rankings we know we need to continue to challenge ourselves if we want to hold on to the top spots.
Our international work
Back in 2016 we created a dedicated team, GDS International, to help deal with the international demand and interest in the UK's approach and expertise on digital government, generated by our global reputation as digital leaders.
With the team in place, we were able to properly provide the full picture of the UK's work on digital government and the work of the DDaT function across government, which has helped us secure the top spots in the global rankings. The team is able to play a critical role in facilitating the exchange of ideas between GDS and the rest of the world.
Another exciting and growing role of the team has been to act as a hub of digital expertise and provide support internationally. Our goal is to help governments do digital government better for everyone - citizens, businesses and civil servants.
Since its inception, GDS International has provided advice to around 200 national and subnational delegations. It has also developed longer term peer-to-peer technical consultancy partnerships with around 20 countries, spanning across Africa, Asia, North America, South America and Europe. We help governments understand the shape of their digital challenges: assessing their needs, identifying priorities and opportunities and supporting them to achieve positive change.
Some examples of the types of peer-to-peer support we've provided include helping a digital agency in Sub-Saharan Africa implement agile operational processes to manage heightened COVID-19-generated demand, and helping a local government in Southeast Asia be able to share data between agencies to better serve the needs of citizens and businesses in providing digital public services. We draw on expertise from across GDS, while also making sure that the support we provide is tailored to the local context.
We also work extensively with multilateral organisations like the UN, World Bank and OECD on public sector digital transformation. We are members of 66 international working groups, and chair 5 multilateral thematic groups, leading thinking on areas like digital maturity, procurement, service design and digital delivery.
What's next for our international work
The demand for our expertise shows no sign of slowing, so we're working hard to make sure we can meet this demand. We're also continuing to share the UK's lessons learnt as we see international dialogue as a really important part of keeping at the cutting edge. Most recently our global dialogues have centred around the digital response to COVID-19 and we're sharing what we're learning internationally within GDS and across the DDaT function.