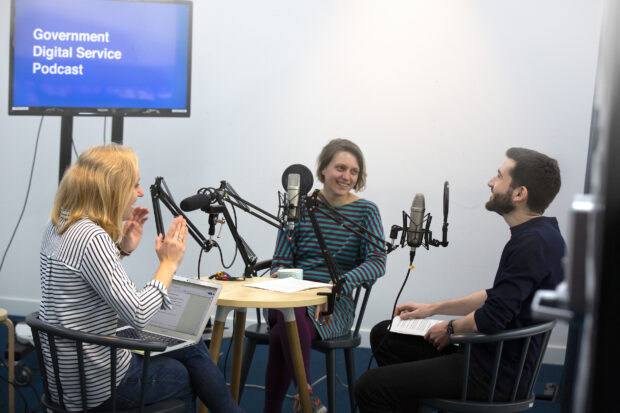 In June's episode of the GDS Podcast, Kate Ivey-Williams, Service Designer, and Sam Dub, Product Manager, speak about their roles in developing step by step navigation on GOV.UK. 
Step by step is a way of breaking down the complex tasks that millions of people use GOV.UK to do, such as getting married or divorced, into clear and complete user journeys. There are more than 40 step by step journeys live on GOV.UK. 
In May, the team won a D&AD Award for Service Design. In this episode, Kate and Sam tell GDS Writer, Laura Stevens, about how the navigation was created and iterated and how this work helps enable the transformation and improvement of government services.  
You can subscribe to the GDS podcast on Apple Music, Spotify and all other major podcast platforms.

You can read a transcript of the podcast on Podbean.