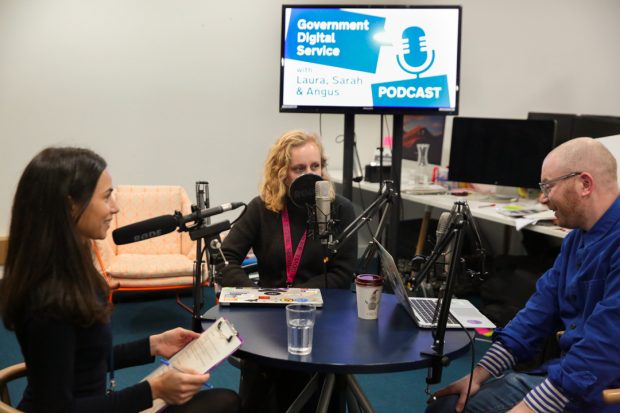 The final episode of the Government Digital Service (GDS) Podcast in 2019 is a look back at what has happened over the past 12 months at GDS. 
Sarah Stewart, senior writer, hosts a Christmas quiz for Angus Montgomery, senior strategy adviser and Laura Stevens, writer, that highlights a wide range of GDS's successes throughout the year. 
Moving chronologically through 2019, the trio discuss work that includes Sprint 19, the GDS unconference and GOV.UK's new strategy. They also talk about the design work GDS does and common platforms. 
You can also read about what GDS has been doing in the 2019 edition of A GDS Story.
You can subscribe to the GDS podcast on Apple Music, Spotify and all other major podcast platforms.
You can read transcripts of all our podcast episodes on Podbean.