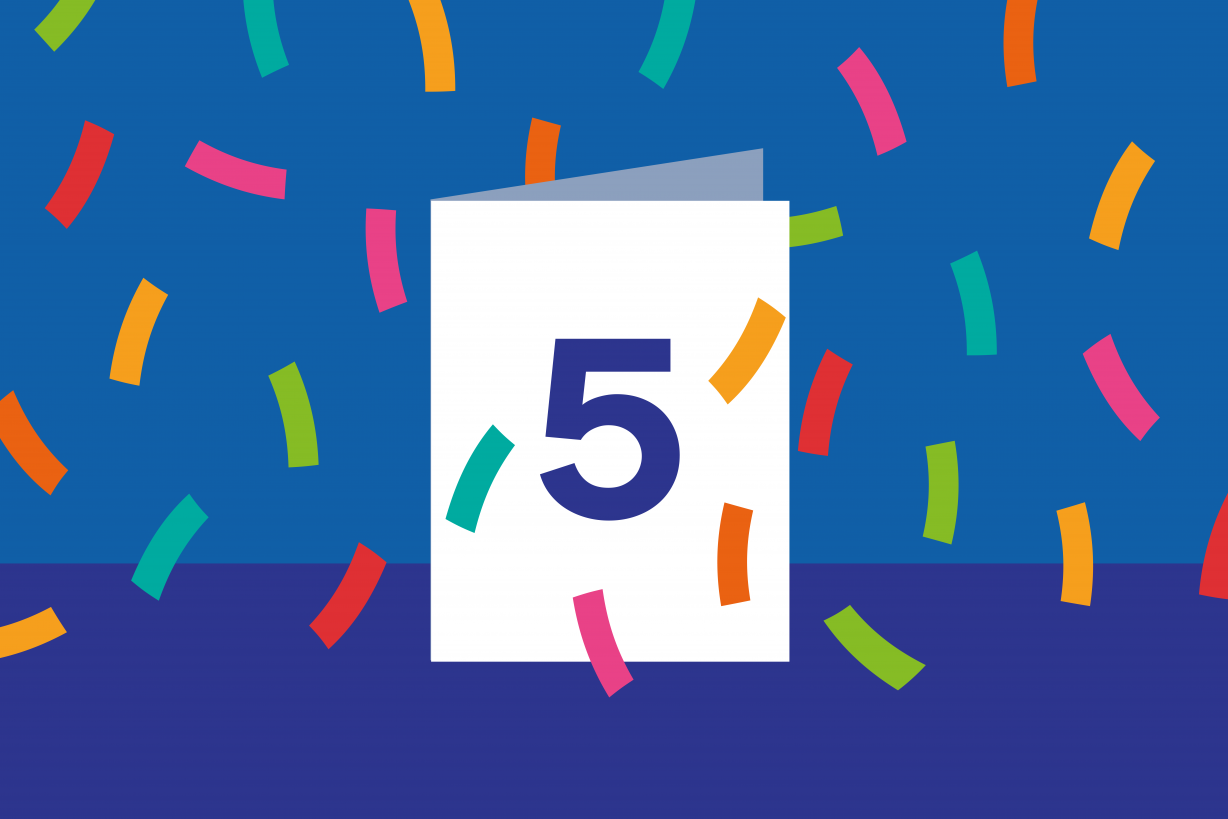 It's half a decade since GDS was founded. When it started, it was just 14 people. In those days, it had more of a startup culture, with a very small staff working to build the early prototypes of GOV.UK. Today, GDS has grown to over 700 people, working on projects like GOV.UK Verify, opening up data and end-to-end services. And we're recruiting at a rate of 45 additional people a month. In startup terms, that's a major success. In terms of digital government, it is hugely important.  
GDS remains committed to its original principles: building and supporting services that put the user first. Making things open. Making things better for the citizen.
Some of the changes we make in people's daily lives are incremental, but they all add up to a big shift in the relationship between citizen and state. GDS is helping to put government at the service of the citizen.
All of us here owe a great debt to the people who laid the foundations for the organisation we are today. One that is agile and iterative, in a position to both lead and support. To build and test, and to challenge. We are a mature organisation now, and a recognised centre of digital excellence for government, not just in the UK, but around the world.
Here are some of the things I am looking forward to us working on in the next year.
Fixing data
To make things that are truly better for citizens, we know that we need to fix how data is stored and used in government. Current structures prevent departments from giving each other access to information. The creation of joined up services across government is inhibited by legacy structures. GDS will work to lower these barriers, and help to establish secure, ethical ways for working with data for the benefit of the citizen. As part of this work, we will be publishing a roadmap of open APIs (application programming interfaces) for data.
Joining up departments
As digital transformation penetrates every layer of government, working across departments will increasingly become the norm. GDS has invested more into policy and engagement, and is looking at ways for this important work to happen smoothly and efficiently. In modern government, we will need to go beyond siloed services to do the work we need to do.
Pushing GOV.UK Verify forward
Identity is another priority. We're investing in GOV.UK Verify, working hard to make it fit for use across government. We want as many people signed up as we can, and we'll continue to push this actively in the next year.
Transforming our workforce
We know that digital transformation has no end point. And it's just as much about people and practices as it is about technologies and tools. GDS aims to establish 8 regional digital academies, providing training for 3,000 people across government every year.
Along with upskilling the current workforce, GDS is working to create a more diverse workplace. Earlier this year, my predecessor Stephen Foreshew-Cain wrote about the importance of GDS taking part in events like LGBT+ Pride, and making people from minority groups feel comfortable to be themselves in the workplace. With the support of the GDS Women's Group, we've made a formal commitment to only take part in conferences that are gender diverse. The Women's Group has also been instrumental in rolling out compulsory unconscious bias training for all line managers. We now have a group of about 25 people from the Women's and the recently launched Black, Asian and minority ethnic (BAME) groups who are being trained up as unconscious bias facilitators to run the sessions in house. This means everyone who works at GDS can have consistent face-to-face training. All of these things are helping to make GDS a better place to work. One that is better equipped to meet the needs of all its users.
Looking ahead with optimism
Although there is no 'finish line' for digital transformation, we can set targets. There are fewer than 1,000 working days until 2020, and we want to see as many of these objectives realised as we can. That means there is a lot of work for us to do. And, there is a lot to be excited about. It won't be easy, and we may not see instant results, but we know that what we're doing is important. A brilliant foundation has been laid. And we're more than ready to take the next steps as we look towards GDS year 6, and beyond.
Follow GDS on Twitter, and don't forget to sign up for email alerts.