The GDS International Team is now 4 months old and we thought it was about time to introduce ourselves.
International collaboration plays a large part in what GDS does, from influencing global standard-setting bodies to knowledge-sharing with other governments. Our team acts as a bridge between GDS projects and the teams that have the expertise. We're here to co-ordinate international collaboration and set the international strategic direction.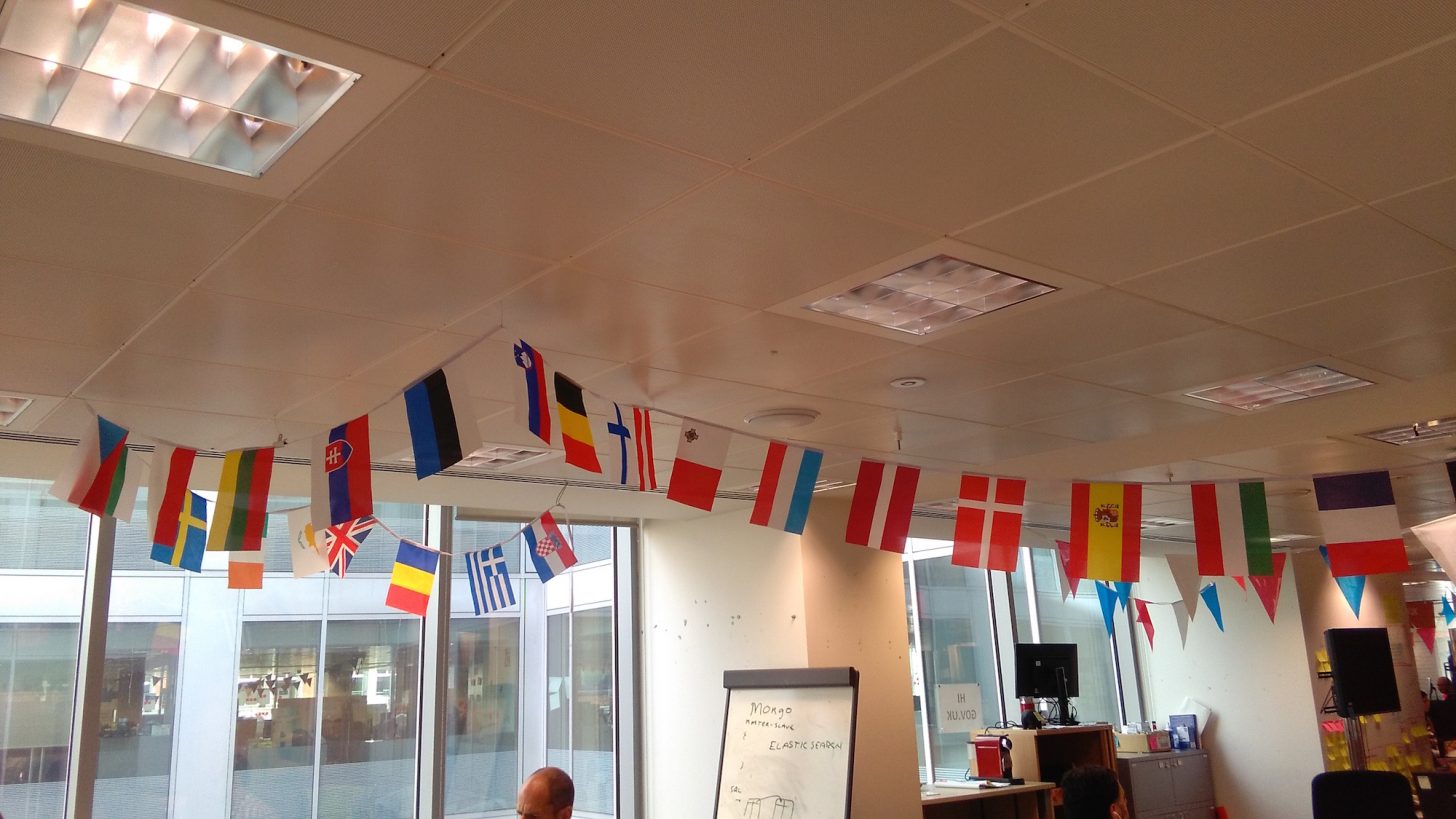 GDS was doing international work before April, but our role is to act as the umbrella team that knows about all this work. In these first 4 months, we've spent time researching how the team can help GDS to succeed. Our backgrounds in policy teams have given us the skills to fully engage GDS in cross-governmental international work. And we've been developing our own objectives and responsibilities, though these may change.
While a policy and engagement team like ours might not seem that likely to share the GDS style, we work in an agile way, and we use iterative approaches, collaborative technology and visualisation tools.
International collaboration
We co-ordinate GDS's participation in lots of international fora. One of our more informal projects is the International Working Group on Digital, set up by the Ontario regional government in Canada. Lots of digital services are just starting out, whereas GDS is one of the most advanced organisations, and it uses the Working Group to share expertise.
For example, in June, members of the GDS recruitment team spoke on the topic of hiring and retaining staff.
But we also benefit from hearing from our international counterparts. In July, our Services team were the ones listening, via teleconference, as New Zealand officials and other participants answered their questions.
Visits to GDS
We welcome guests to Aviation House – from foreign officials to digital experts – because there are some things you can't communicate over the phone. Our team arranges a personalised programme for each group to make sure their needs are met. We get requests from all over the world.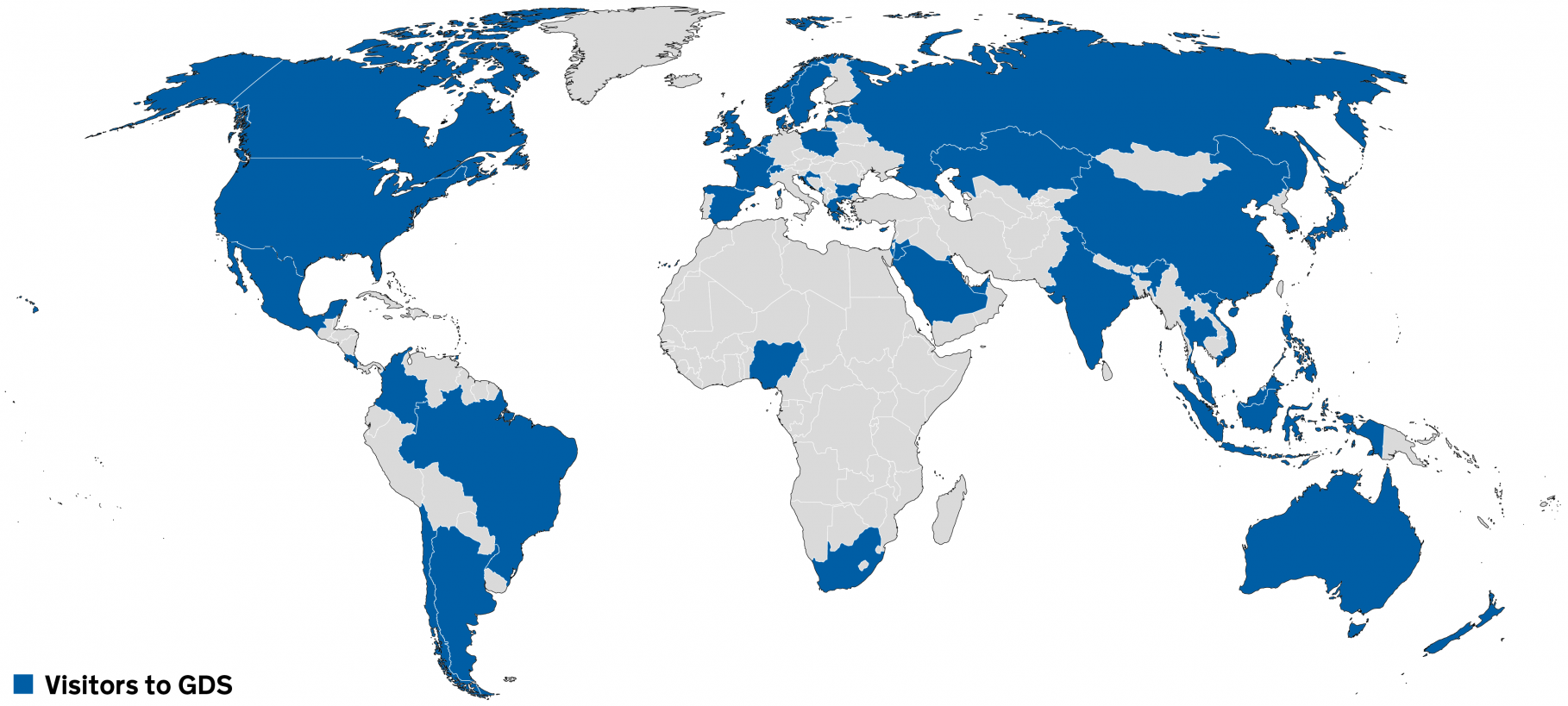 By June 2016, GDS had welcomed visitors from 52 countries.
The majority of our requests come from:
leaders looking to start digital transformation in their government

established digital services

communications, industry or procurement ministries

people who want to learn from our mistakes

experts who want to make a reusable component similar to GOV.UK Verify or Pay

officials who want our advice on a challenge relating to governance or controls
What we're doing next
Now we are set up within the organisation, and have managed GDS's existing international work – improving it where necessary – we are looking to the future. We'll continue to set priorities for international engagement and work with teams throughout GDS to do so. We've hosted 21 visits so far this year, and we continue to receive requests. And we're always open to suggestions for collaborative projects and knowledge-sharing, so please leave a comment below.