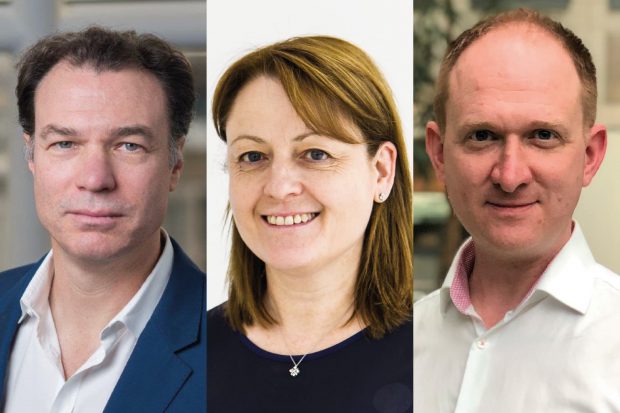 I last blogged about our digital, data, and technology (DDaT) ambitions back in August, when we launched the recruitment competitions for the Government Chief Digital Officer (GCDO) and the GDS Chief Executive Officer (CEO).
Summer now feels like a lifetime ago and much has happened since then. The response to coronavirus (COVID-19) has and continues to absorb our energies, with profound impact on our daily lives and communities. The UK has successfully transitioned out of the European Union and our economy and businesses adjust to a new normal. And we concluded a complex and dynamic Spending Review process that was both conservative and transformative; striking a fine balance between the Government's ambitions and the uniquely challenging context we find ourselves in.
Digital, data and technology have and continue to be central to those endeavours - as with so much government business. And so I'm delighted to announce the new leadership for our Digital, Data, and Technology profession, and the appointments of Paul Willmott, Joanna Davinson, and Tom Read to the Cabinet Office. These 3 appointments, which the Prime Minister personally approved last week, embody the creativity, discipline, and inspiration that we expect from our profession.
Paul Willmott, Chief Digital Adviser at LEGO Brand Group and former Global Managing Partner and Founder of McKinsey Digital at McKinsey & Co., will join us as Chair of the newly established Central Digital and Data Office (CDDO) for Government. Paul is one of the UK's most talented and visionary digital leaders, with 30 years experience transforming businesses through digital means as an executive and advisor.
While recruiting for the GCDO, Paul was the person that everyone recommended as the best fit for the role. But at LEGO he already has a big, complex and exciting job, and he is committed to his employer. Nevertheless, Paul and I discussed with Ministers his reflections on what success should look like and how to get there, in order to help further focus our search. Like me, Ministers were impressed and, in the knowledge that sometimes we must flex our structures to fit the individual, we explored the potential for other ways to involve Paul, who is instinctively excited by the scale of the challenge and the opportunity for public service. And so we have created the CDDO, to which we are delighted to appoint Paul as Chair.
Situated in the Cabinet Office and reporting to me as Chief Operating Officer for the Civil Service, with ministerial oversight from Julia Lopez, Parliamentary Secretary to the Cabinet Office, the CDDO will fulfil the same function and responsibilities that we expected of the GCDO. The CDDO will eventually comprise a council of non-executive experts, appointed by the Minister for the Cabinet Office with the support of Paul, with deep practical experience across the range of DDaT disciplines, from automation to cyber security, cloud and data, product and service design. Collectively, the CDDO will provide professional leadership to the DDaT function, and collectively shape strategy and assure delivery for digital, data and technology across government.
In order to run the CDDO's operations day-to-day, and provide a strong hand on our cross-government activities, we have appointed Joanna Davinson as Executive Director for the next 18 months. Currently Chief Digital, Data and Technology Officer at the Home Office, Joanna has 30 years experience of technology enabled transformation, and combines deep technical expertise with the understanding of how our system works, as well as the demands of and pressures on our largest and most complex delivery departments, to complement the external perspectives brought by Paul and Council members.
At a glance, the CDDO will:

provide professional leadership and support to the DDaT leads of government departments and the wider government DDaT community

offer expert advice and counsel to Ministers and Senior Civil Servants on the development and execution of digital, data, and technology policies and strategies

build on the challenge and assurance process piloted at SR20 to establish and implement a year-round quarterly business review process that supports departments to deliver against their technology commitments 

work with HM Treasury to optimise the government's approach to funding DDaT initiatives

support the Government Commercial Function and Crown Commercial Services to reform technology procurement processes, and

support GDS in the development and enforcement of technical standards and strategies to ensure efficient delivery and interoperability of systems.
More detail on CDDO will follow in the weeks ahead but I wanted you all to get the gist of it now.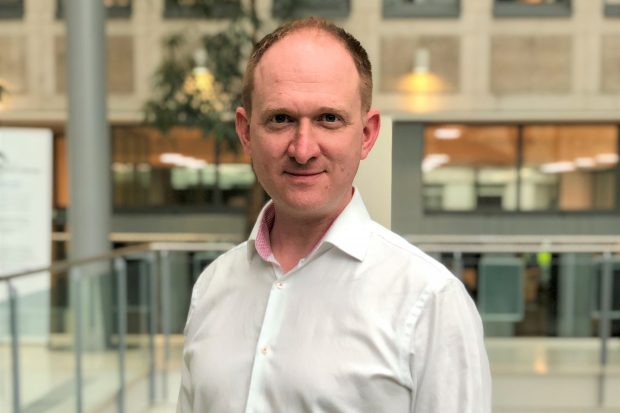 I'm also excited to confirm that the Prime Minister has appointed Tom Read as GDS's new CEO. Tom is an experienced leader with a strong background in technology and change. After a period in the banking and media sectors, Tom joined government in 2013 as Chief Technology Officer at the Cabinet Office. Since 2016, Tom has run the Ministry of Justice's (MOJ) 1,000-strong digital and technology operations; one of government's largest and most complex IT estates, with a variety of essential frontline digital services, used by some of our most vulnerable citizens. This blend of experience at the centre and in the line, combined with his inclusive and progressive leadership style make him an excellent and inspiring choice as GDS' CEO, and the perfect partner to Joanna as Executive Director at the CDDO, under Paul's leadership as Chair.
Of course, I must acknowledge here the important contributions of Alison Pritchard and Fiona Deans, whose strong leadership of GDS over the previous 18 months ensures Tom inherits a strong foundation on which to build. Alison has since moved on to the Office of National Statistics (ONS) but I'm delighted to say that Fiona will stay on at GDS, returning to her role as Chief Operating Officer, when Tom starts at GDS next month.
Realising our digital ambitions will not be easy. The challenge is enormous, complex, and the scrutiny is intense. But together, I believe that Paul, Joanna and Tom will provide the inspiration, leadership and vision needed for GDS and the wider DDaT profession as we launch the next phase of digital delivery and transformation so essential to the modernisation and reform of government.