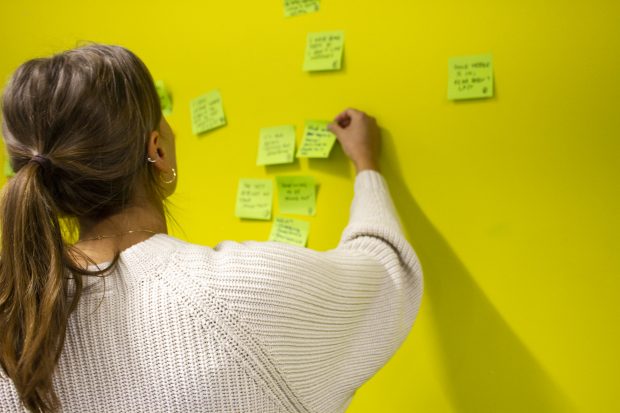 Alex Chisholm, Chief Operating Officer for the Civil Service and Permanent Secretary for the Cabinet Office, blogged about our appointments to the senior leadership of the DDaT (Digital, Data and Technology) profession in January of this year.
Since we started our respective roles in February, we have done a lot of listening to our teams, other government departments, and other important stakeholders. What we've identified is that we all have considerable ambitions for digital products, platforms and services, and for the government DDaT function.
The lessons we learned from coronavirus (COVID-19) have shown us that now, more than ever, digital must be front and centre of government's priorities to meet user needs and this is the perfect time for us to accelerate the digital transformation of public services across the whole of government.
What we've been less clear about previously though is that there are 2 quite distinct challenges and opportunities that we need to support:
leading the cross-government community of DDaT professionals and putting the strategy, standards and assurance mechanisms in place to deliver transformation at scale

building, supporting and iterating digital products, platforms and services that can be built once and used across government
From today, the Central Digital and Data Office (CDDO) will lead the DDaT function. This is the next step for DDaT in government, allowing us to go further and faster by strengthening our collective leadership.
The CDDO will lead the DDaT function across departments, setting the strategy for DDaT in collaboration with leaders across government. It will have ambitious goals that get to the heart of digital and technology transformation, and will improve user access and experience of government services and harness the power of data.
Monitoring and assessing the health of the delivery of the government's major digital and data programmes will be fundamental to CDDO as will tackling big problems like how we engineer for availability, resilience and interoperability, how we embed agile ways of working across departments supported by digital and technology funding models, sourcing strategies and procurement.
Meanwhile, GDS steps into its new role as the centre of the government's digital transformation of products, platforms and services. The emerging strategy, alongside a clear mandate to address the challenges the government faces, is to deliver the next stage of modernisation by developing our digital products and infrastructure.
We'll build on our small pilot to create a GOV.UK Account and our work on digital identity, working towards providing the kind of personalised, seamless and intuitive online service and information users should expect from government. We also want to build on the successes of GOV.UK Notify and GOV.UK Pay to identify the new common problems that departments face, fixing the basics to give better experiences to our users.
Over the upcoming months, both GDS and CDDO are moving forward with the next phase of digital delivery and transformation. This is essential to the modernisation and reform of government and you'll be hearing more from both of us on what that looks like in practice.