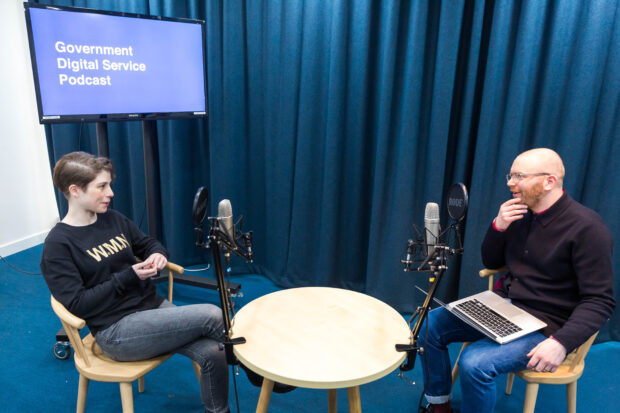 In the latest episode of the GDS Podcast, senior writer Angus Montgomery talks to Kit Collingwood.
Kit was, until recently, a deputy director at the Department for Work and Pensions looking at data transformation. She is also a co-founder of the OneTeamGov movement.
After 10 years working in government, Kit has now left for a new role at consultancy ThoughtWorks.
In this podcast, she looks back at her time in the civil service - from working on the Lasting Power of Attorney transformation programme to building the cross-government OneTeamGov network.
You can subscribe to the GDS podcast on Apple Music, Spotify and all other major podcast platforms.

You can read a transcript of the podcast on Podbean.