16:20
Thank you for joining us on the live blog today and contributing to the discussions on Twitter (#Sprint18)! We're hoping the conversations continue beyond today.
Did you find the content of this live blog useful? Let us know in the comments below!
16:05
Robyn Scott, Co-founder and CEO of Apolitical is on stage now talking about what the UK can learn from other governments to remain a global leader in digital.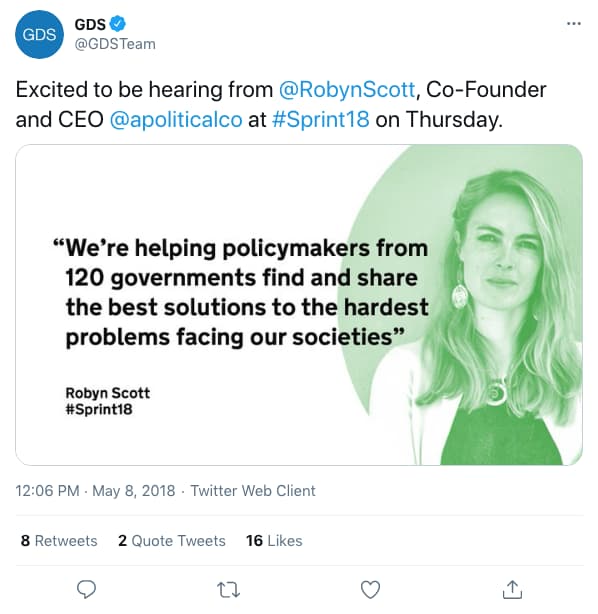 15:59
Here are some highlights from this afternoon: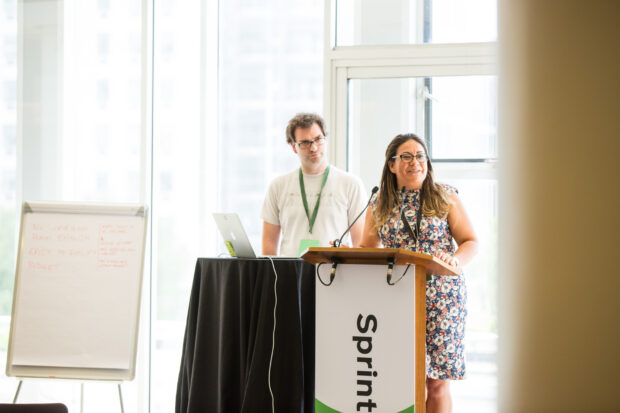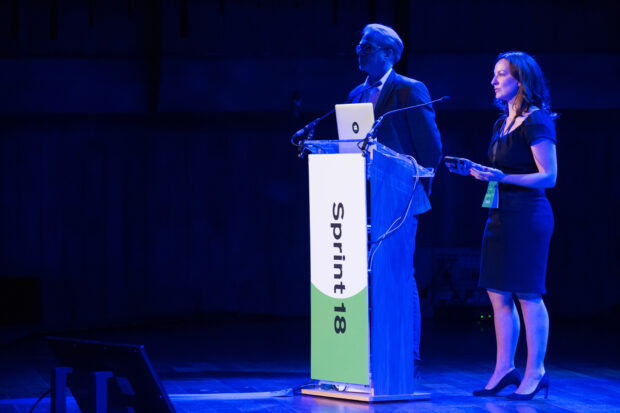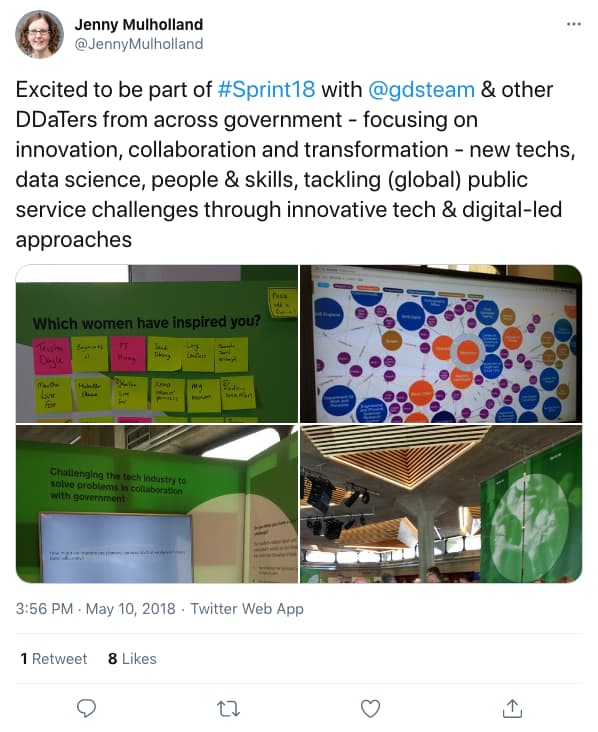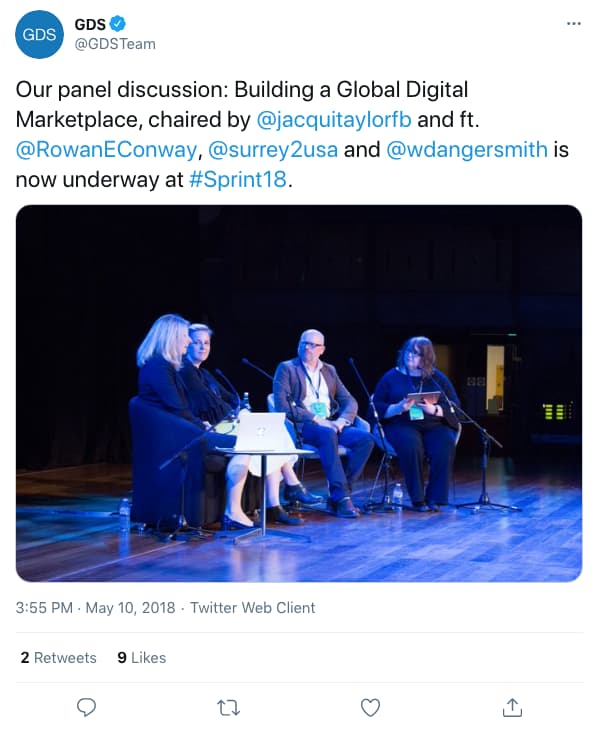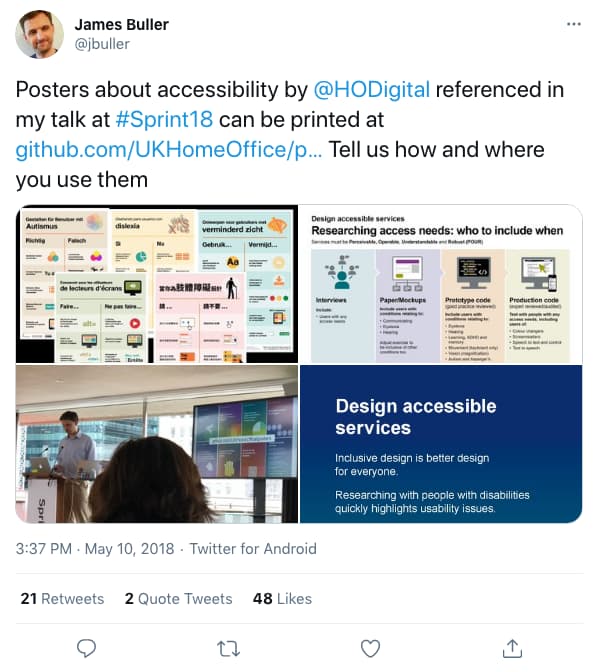 15:40
How can the UK help other governments improve transparency by opening up procurement and contracting, and at the same time create global opportunities for UK suppliers?
It's time for a panel debate featuring colleagues from GDS, the British High Commission in Pretoria, South Africa, the Royal Society for the Encouragement of Arts, Manufacturers and Commerce, and the International Association for Contract and Commercial Management.
You can find out more about Global Digital Marketplace from our blog post about it.
15:37
More machine learning on show at #Sprint18!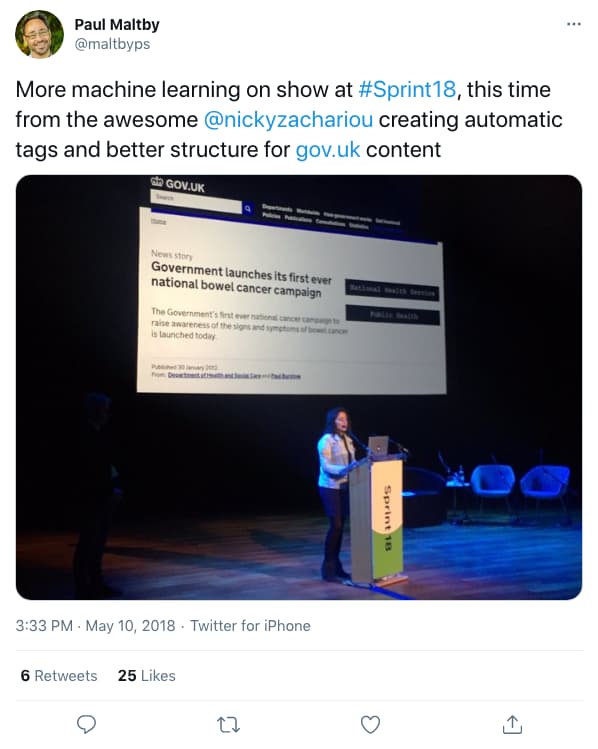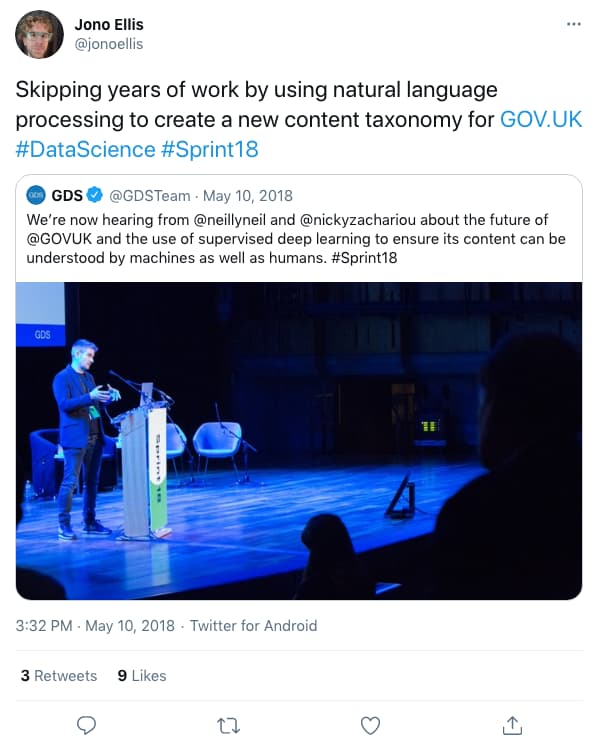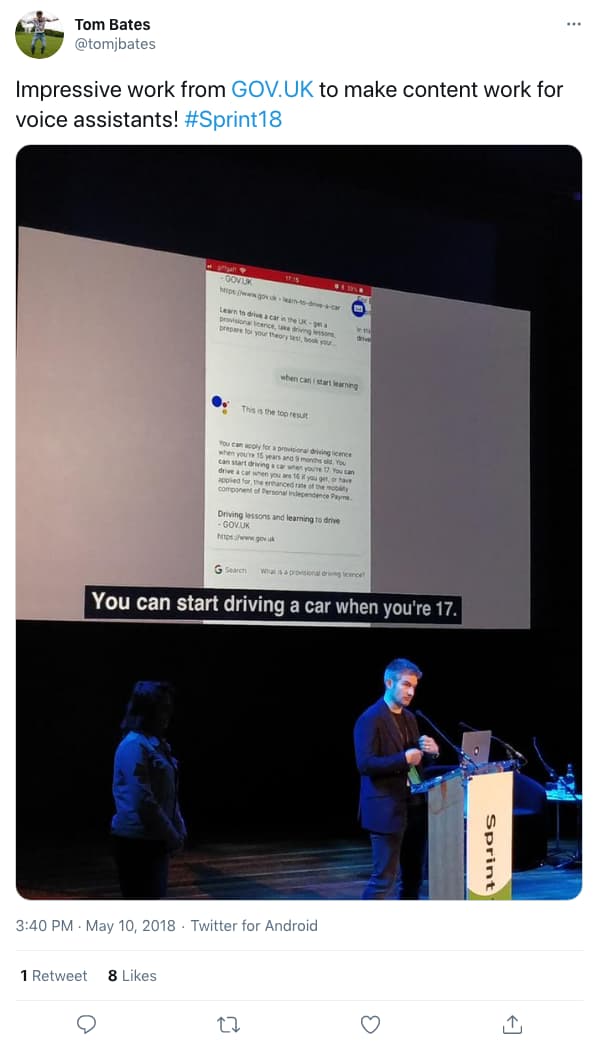 15:25
We're now hearing from Neil Williams, Head of GOV.UK, and Nicky Zachariou, Data Scientist at GDS, about the future of GOV.UK. They're talking about how GOV.UK is using supervised deep learning to ensure its content can be understood by machines as well as humans.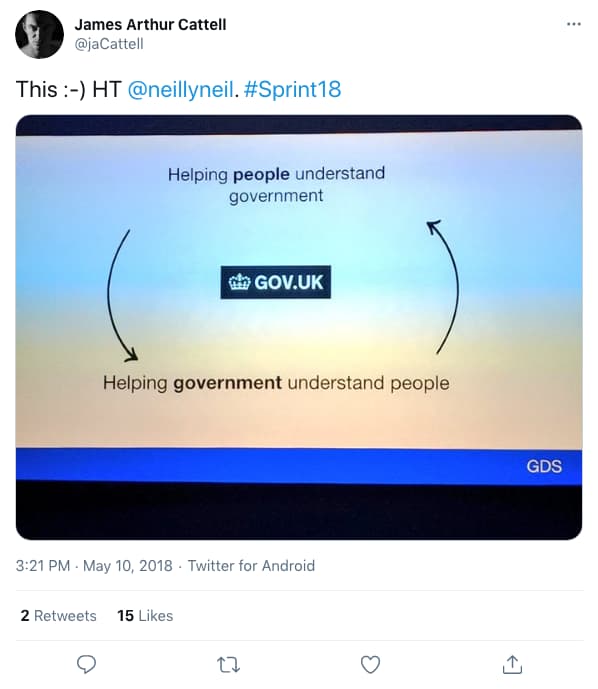 They're also revealing new ways to interact with GOV.UK. If you'd like to find out more, make sure you're subscribed to the Inside GOV.UK blog.
15:14
Our colleagues from the UK Hydrographic Office are now on stage talking about automatically detecting previously unknown shipping hazards.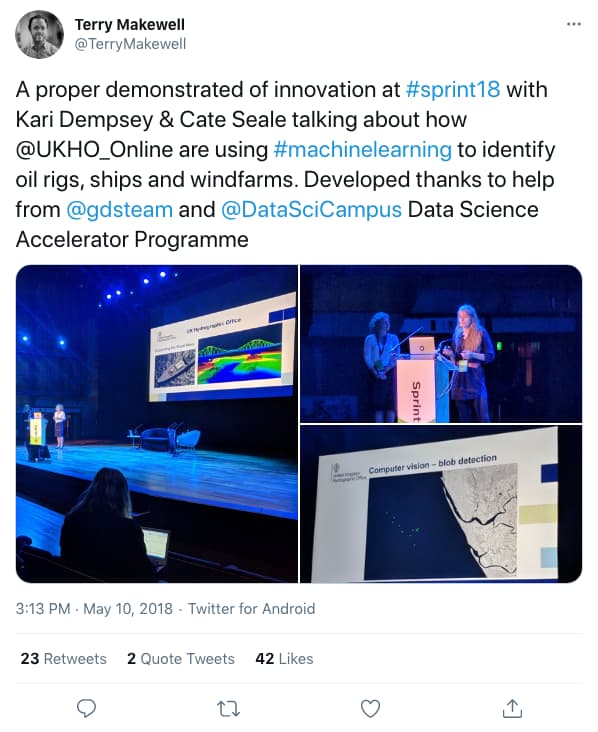 14:53
The innovation showcase is about to begin!
First, we're going to hear from Graham Walker, Deputy Director for Innovation at GDS, and Holly Ellis, Director of Capability at GDS.
They'll be talking about the first round of GovTech challenges and show practical uses of artificial intelligence and machine learning. Our delegates will see how digital continues to disrupt and revolutionise service delivery, and how government is harnessing the potential of emerging technology.
14:42
Kevin Cunnington, Director General at GDS, and Lara Sampson, Product Director at the Department for Work and Pensions, are on stage now.
Kevin is taking questions about GDS's recent work and its upcoming priorities.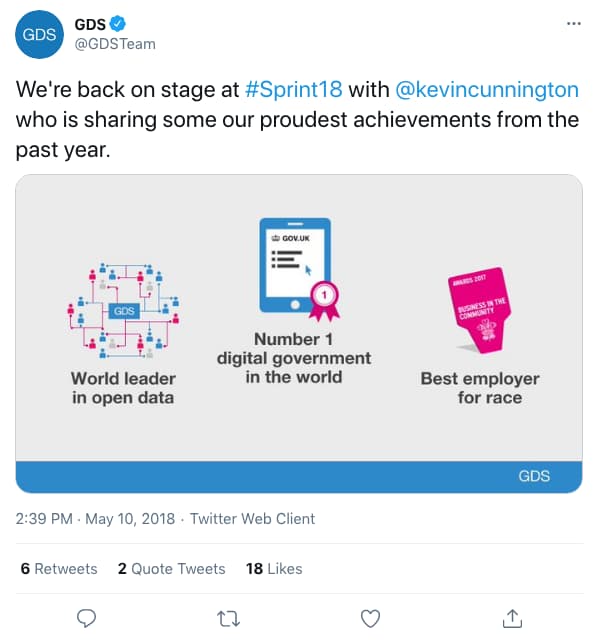 14:30
Here's what people have been saying on Twitter about #Sprint18: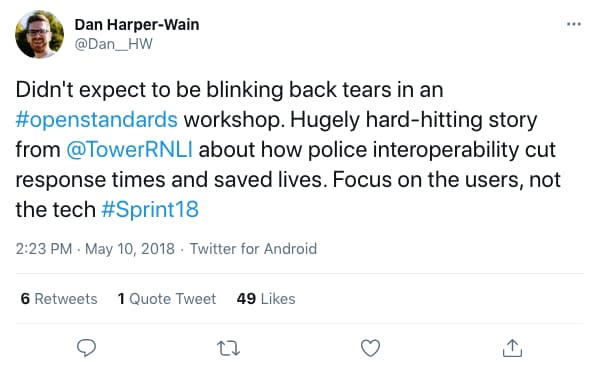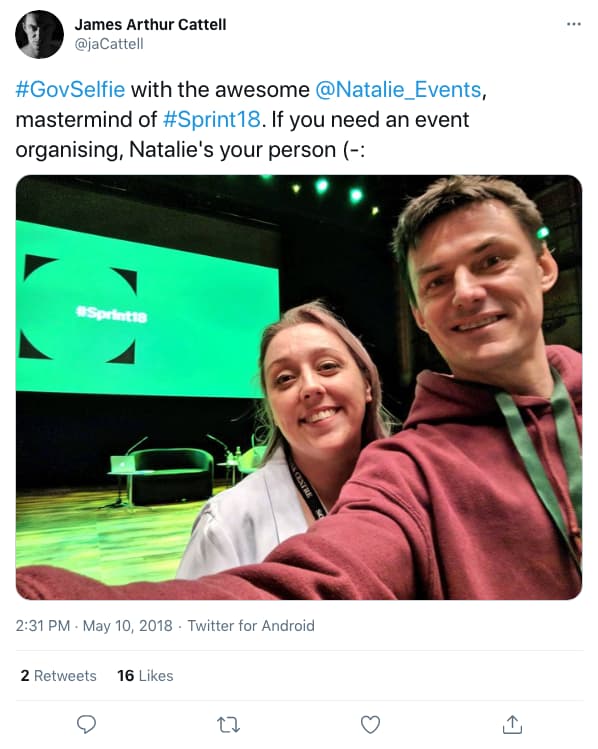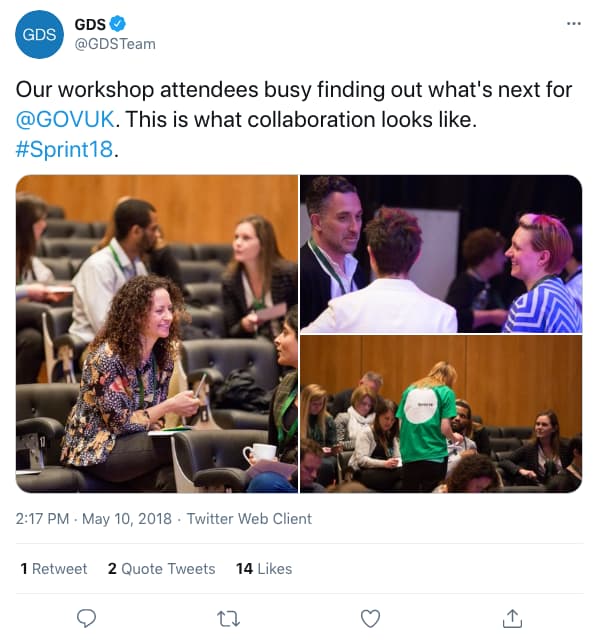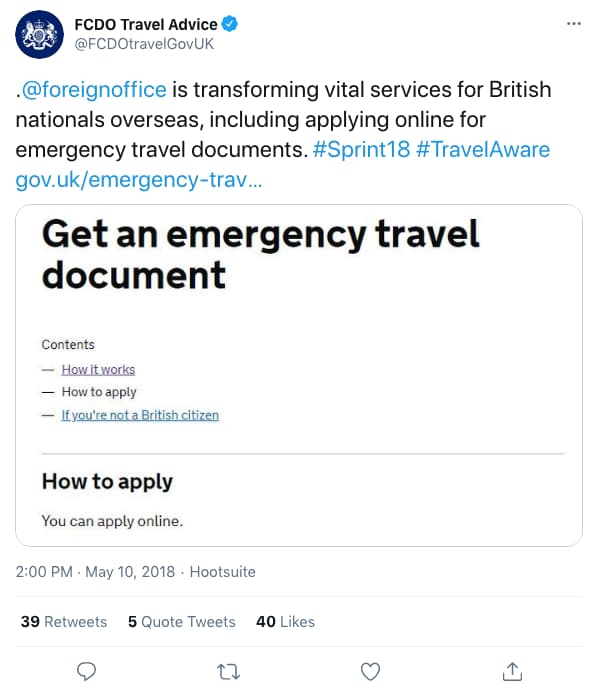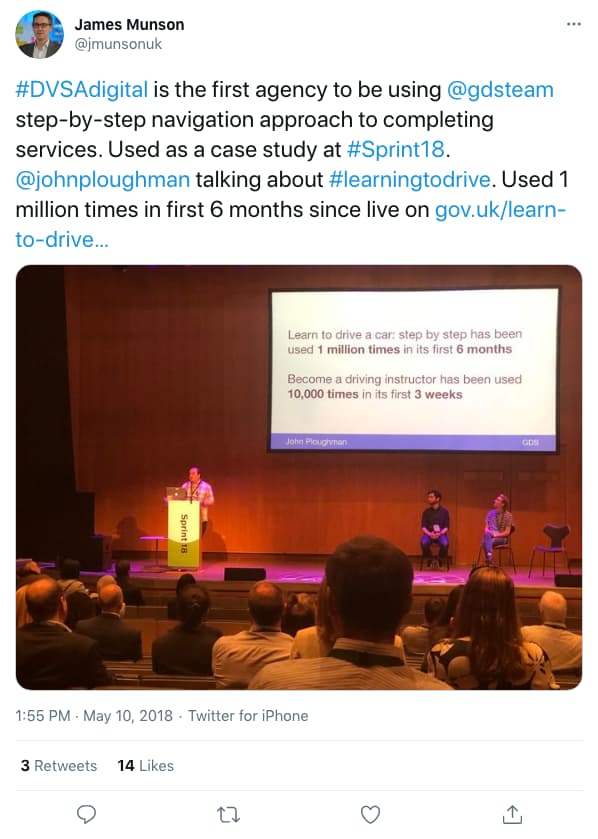 14:05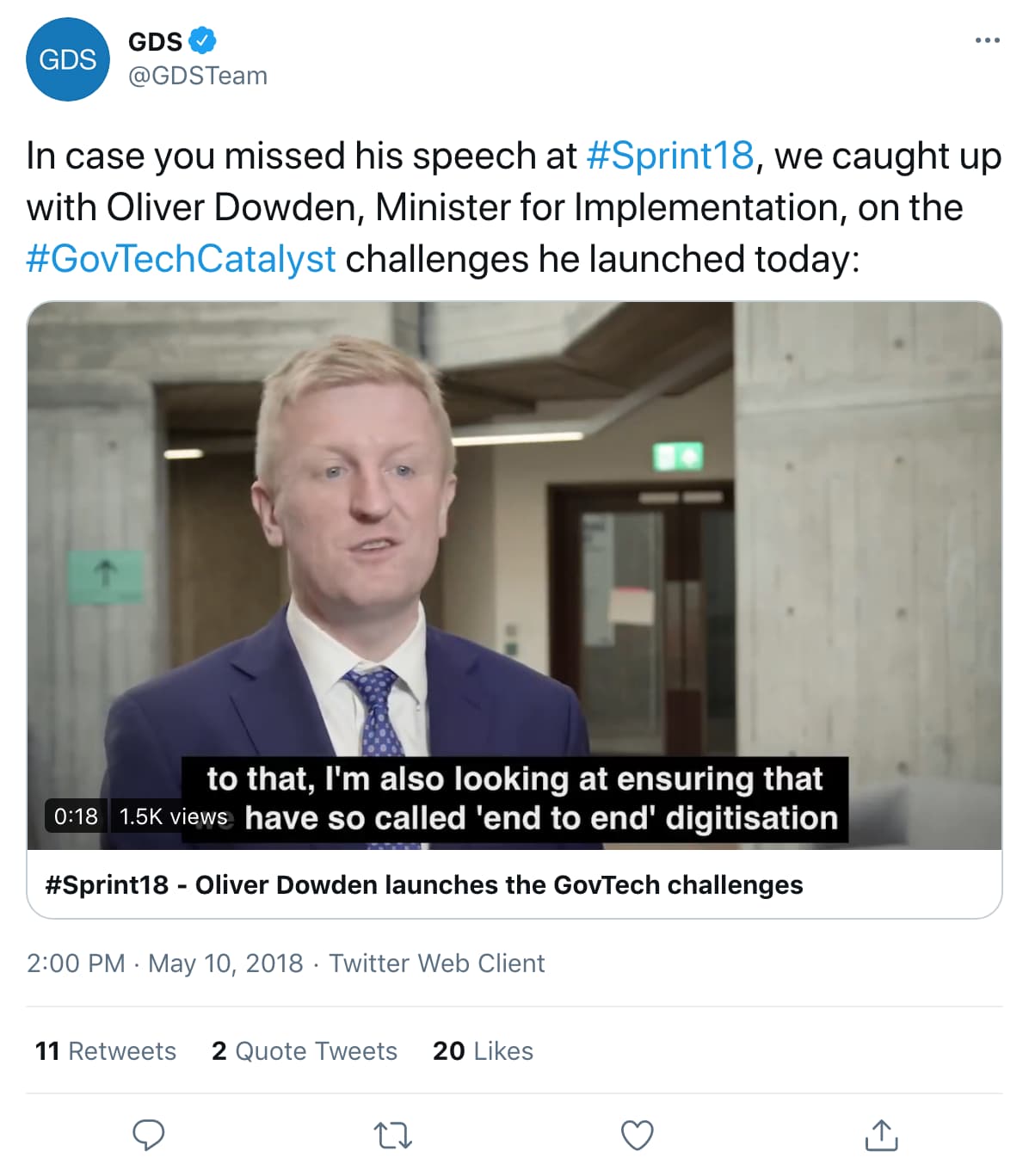 13:57
Registers are accurate and consistent live sets of data.
In this workshop session, participants are hearing about practical tips and examples of how to find and build with data. They're also learning about how to make sure their data is good enough to support their service as it grows and adapts to meet changing needs and applications.
You can read more about our work on registers in this blog post update from Government as a Platform Programme Director at GDS, Ashley Stephens.
13:48
Our people and skills workshop participants are now learning about how we're delivering the government's ambition to have one of the most digitally skilled population of civil servants in the world.
This workshop is led by colleagues from GDS, the Department for Digital, Culture, Media and Sport (DCMS), and the WPP Government and Public Sector Practice.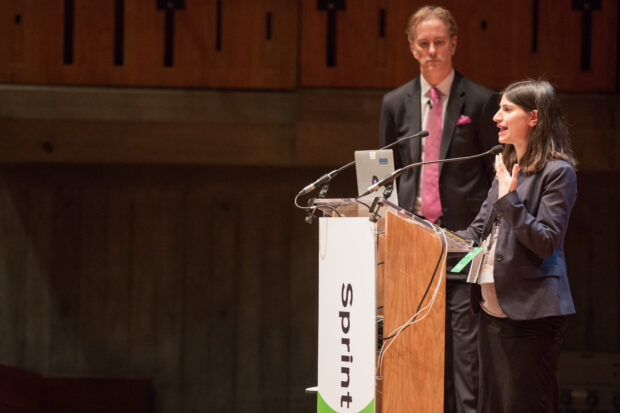 Digital skills are something Matt Hancock, Secretary of State for Culture, Media and Sport has blogged about on the DCMS blog.
You can also read more about the work we're doing across government to build capability in the Digital, Data and Technology profession on the Digital People blog.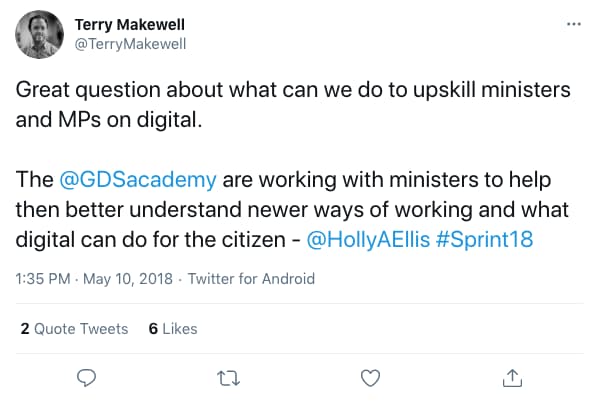 13:33
The Digital Marketplace is helping the public sector buy what it needs to deliver great digital services.
Those attending our Digital Marketplace workshop are now learning from Crown Commercial Service and GDS, who run the service, about how they're supporting buyers to procure services that transform government.
We recently blogged about a project we're working on called Global Digital Marketplace. As the name suggests, it's an expansion of the Digital Marketplace that will be open to international governments. And it means UK suppliers will have access to the global market.
13:16
Making things accessible means removing barriers. It means thinking about the range of human capability and designing for everyone.
Those attending the accessibility workshop, hosted by the Home Office and GDS, are learning about how making things accessible makes them better for all of us and how simple approaches can improve accessibility.
We recently published a great round-up of articles about accessibility so make sure you take a look.
Our blog post about the dos and don'ts on designing for accessibility is one of our most popular ever.
And, our colleagues from the Home Office have also blogged about how they work together to achieve accessibility.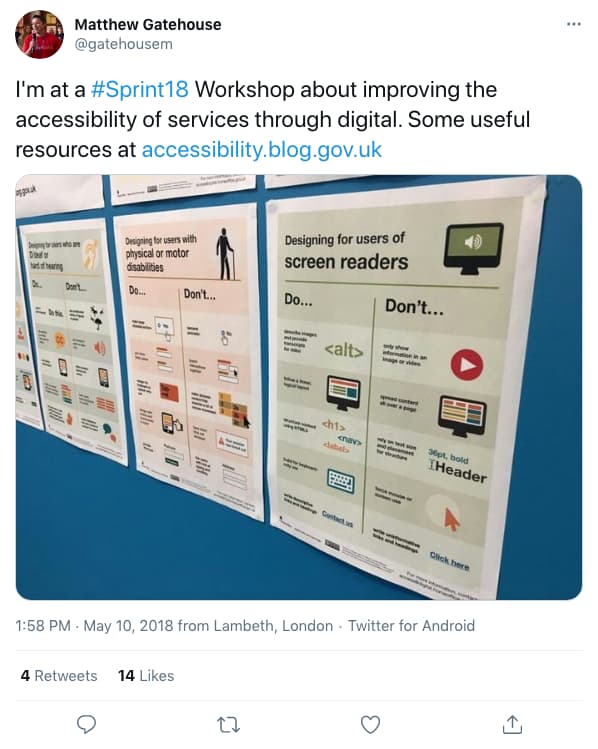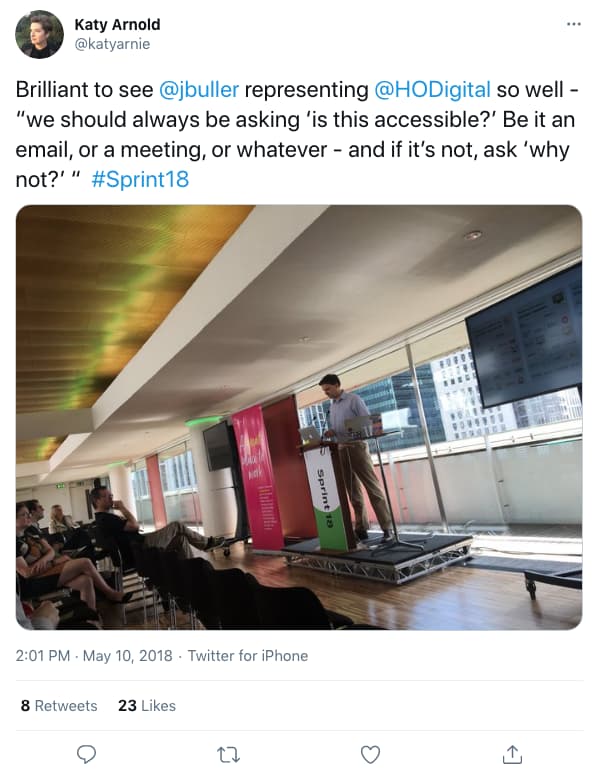 13:11
Here's what's happened at #Sprint18 so far: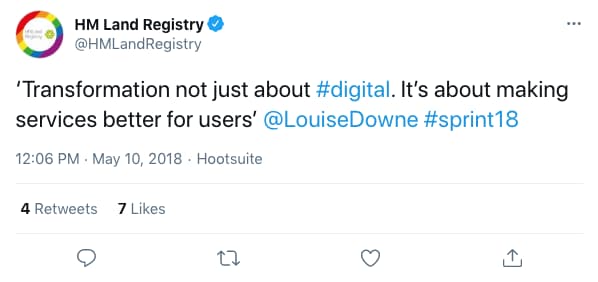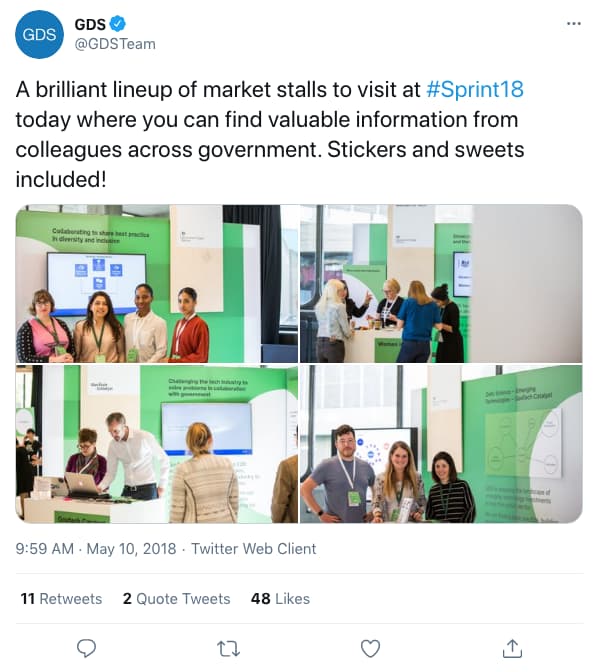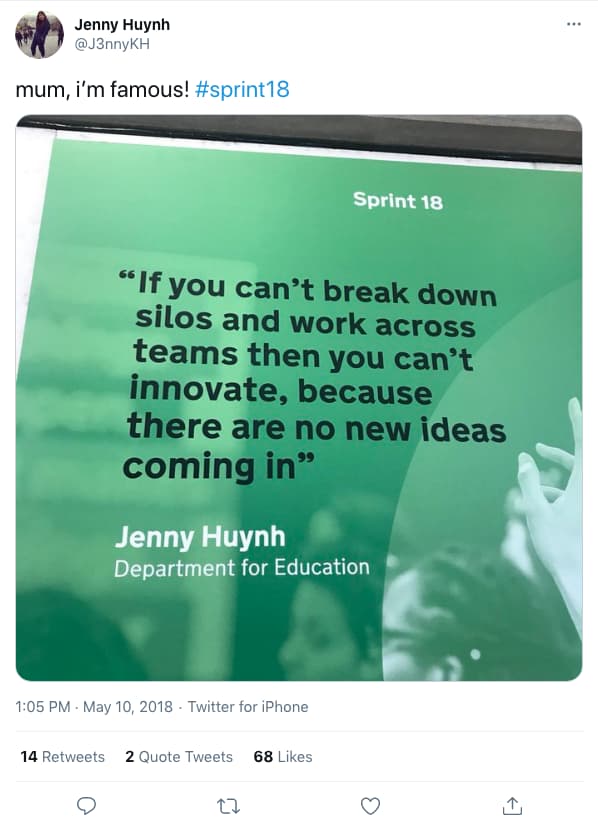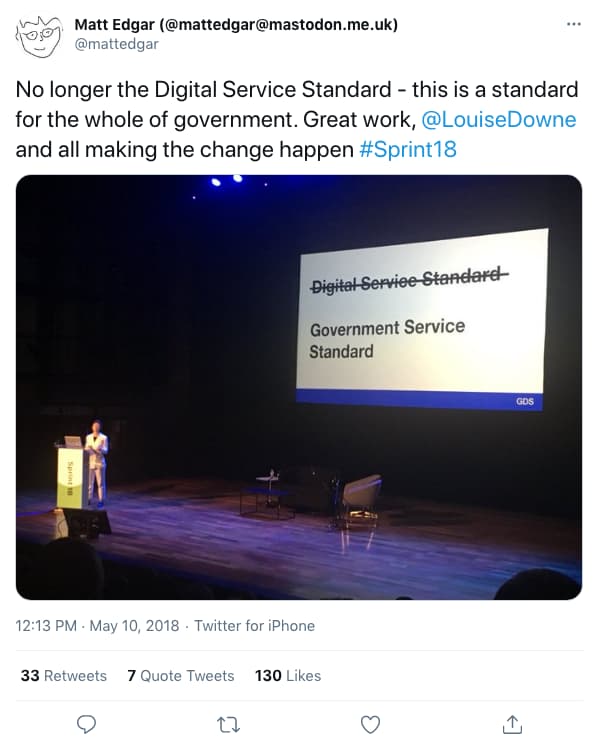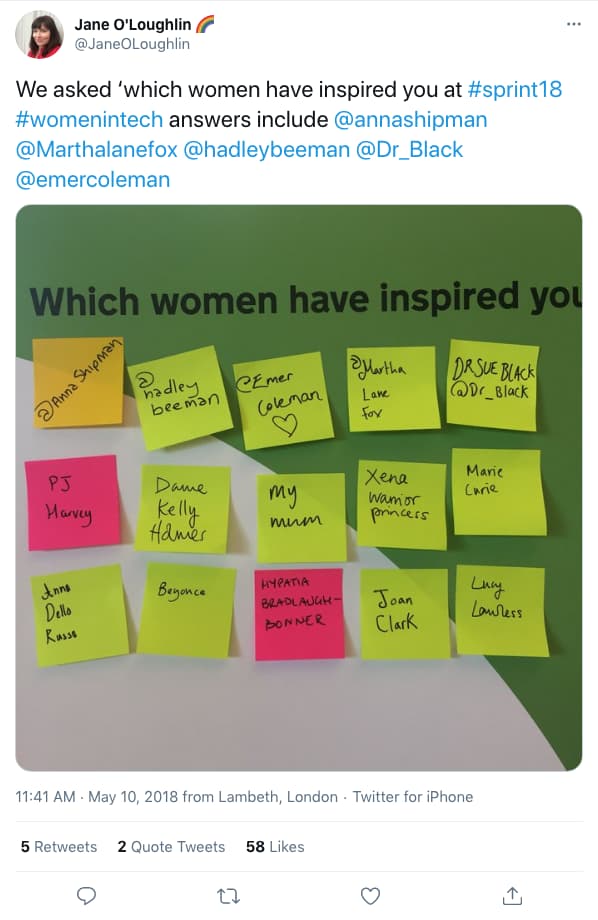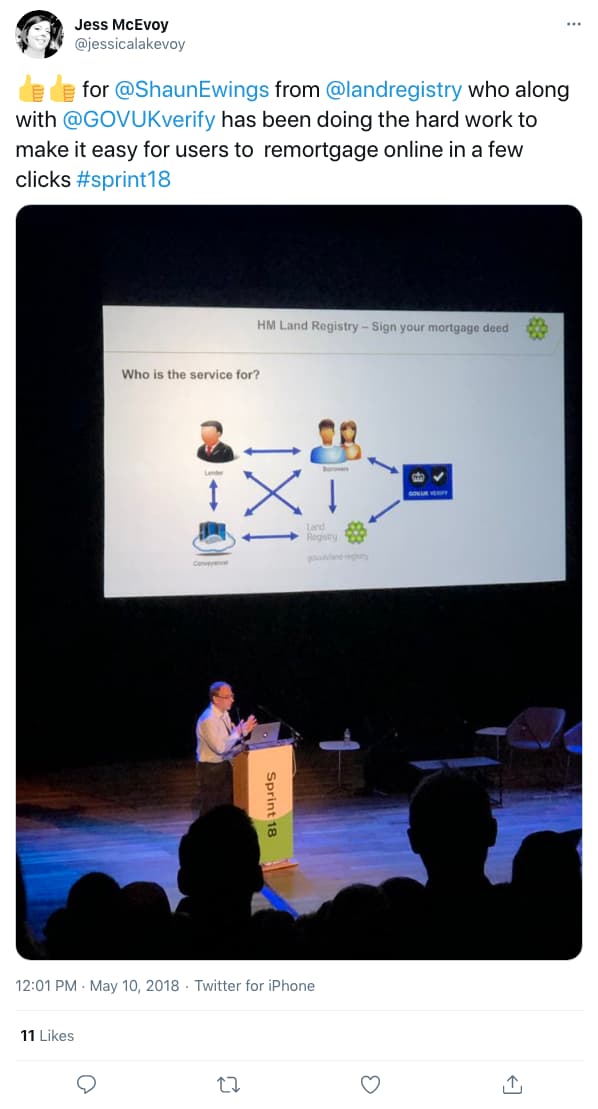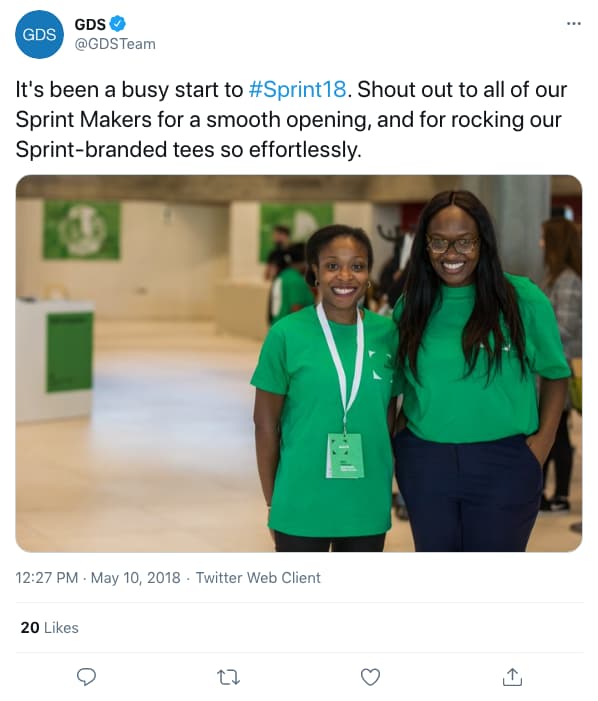 12:17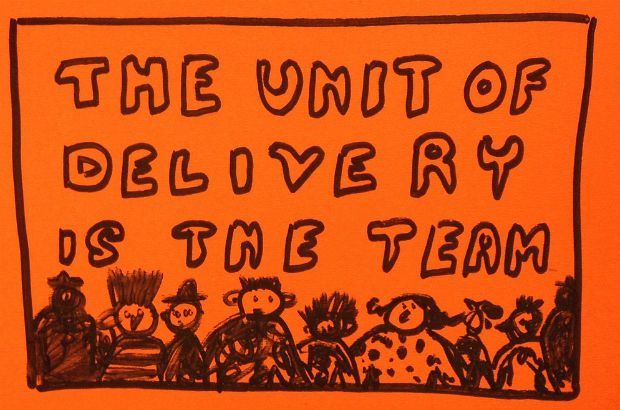 GDS has achieved a lot since we were set up. Read our story to see the highlights of our work from each year from 2010 to 2017.
We're looking forward to more #Sprint18 action after lunch!
12:06
Finally, effective services don't just reply on common components – they need to share common designs and standards. We are enabling government to move beyond digitisation, to transform end-to-end services at scale. Lou Downe, Head of Service Design and Standards at GDS, is on stage now.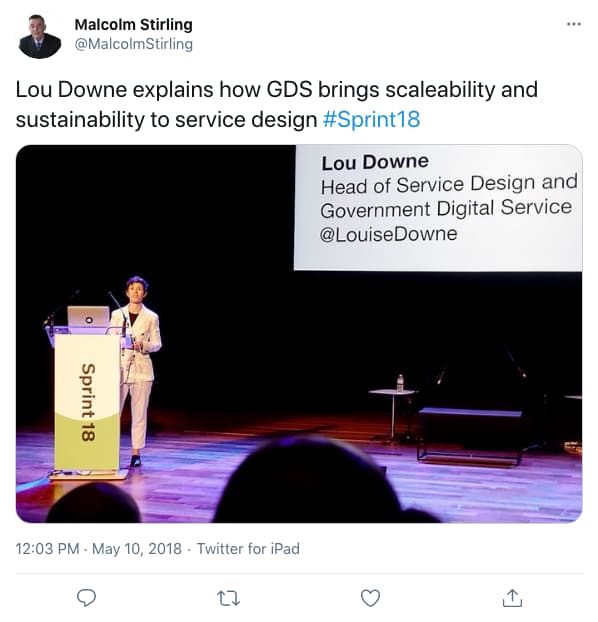 You can read more about end-to-end service design and things we're doing in 2018 to transform services on the GDS blog.
11: 56
The transformation showcase continues. Colleagues from the Department of Work and Pensions are talking about their ongoing work to 'go digital' with the state pension and make it easier for citizens to find out information on their current and likely future entitlement.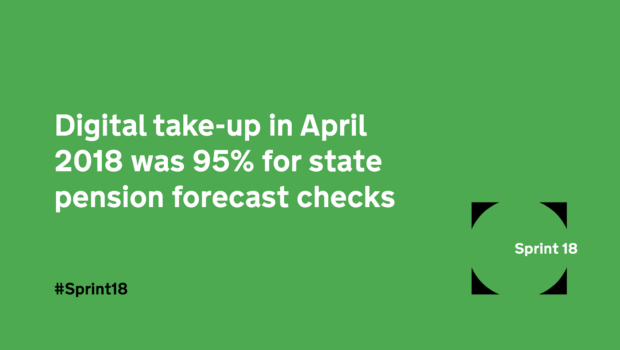 11:39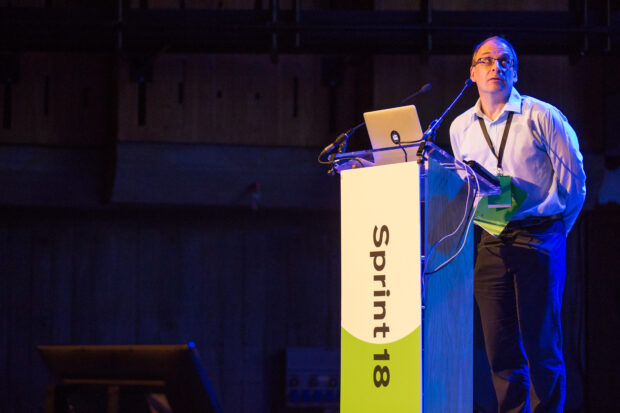 Shaun Ewings from HM Land Registry is on stage now speaking about their digital mortgage service – explaining how you will be able to sign mortgage deeds online as the service moves closer to public beta.
You can read about the digital mortgage service on HM Land Registry's blog, including about how it makes use of GOV.UK Verify.
11:29
It's transformation showcase time!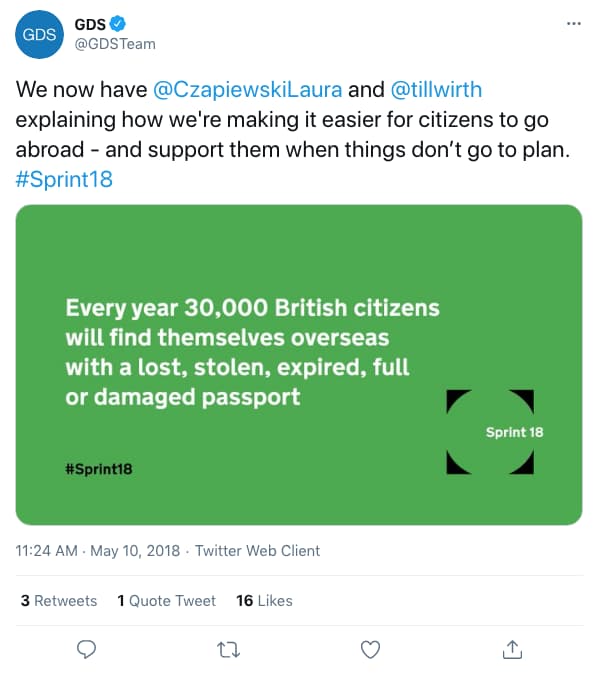 11:24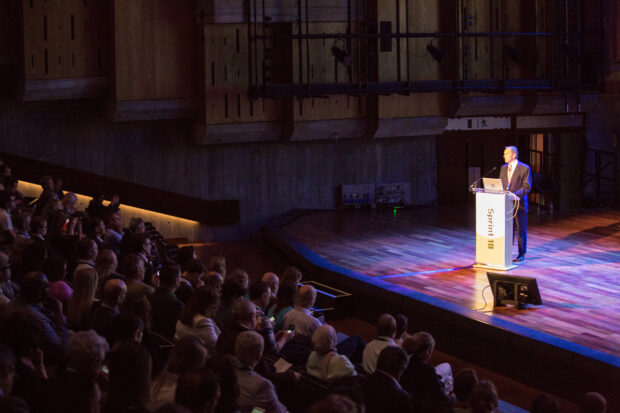 Chief Executive of the Civil Service John Manzoni is now speaking about how the Government Transformation Strategy and Government as a Platform (GaaP) have made it easier to transform services. As a result, digitised public services now support people at the most important points in their lives.
11:10
Oliver Dowden is announcing the first challenges to benefit from the GovTech Catalyst fund. Here are some reactions: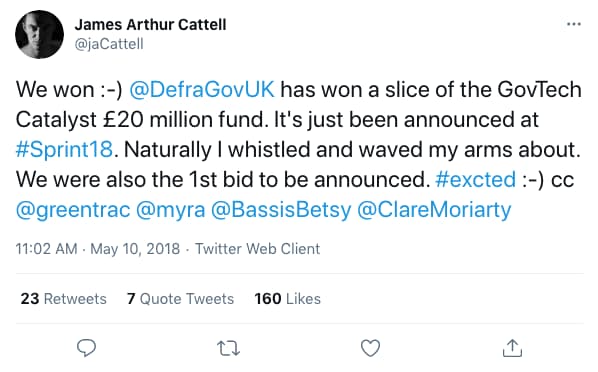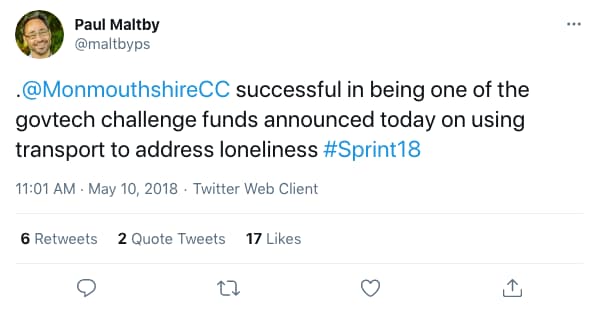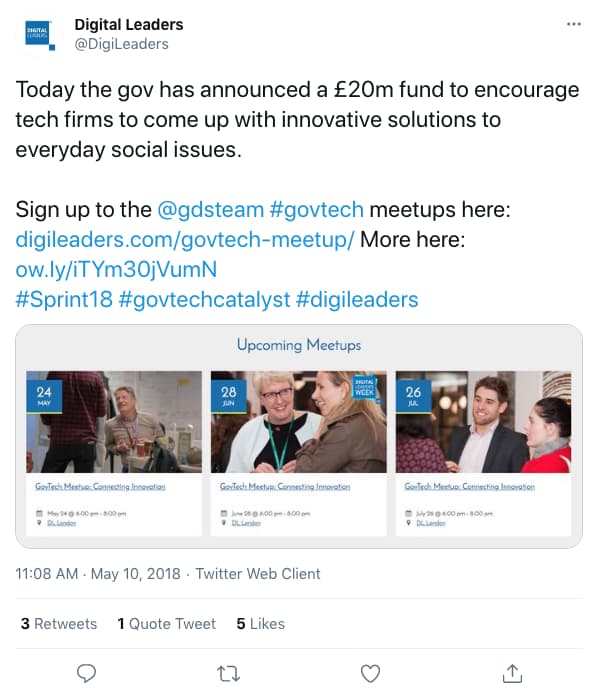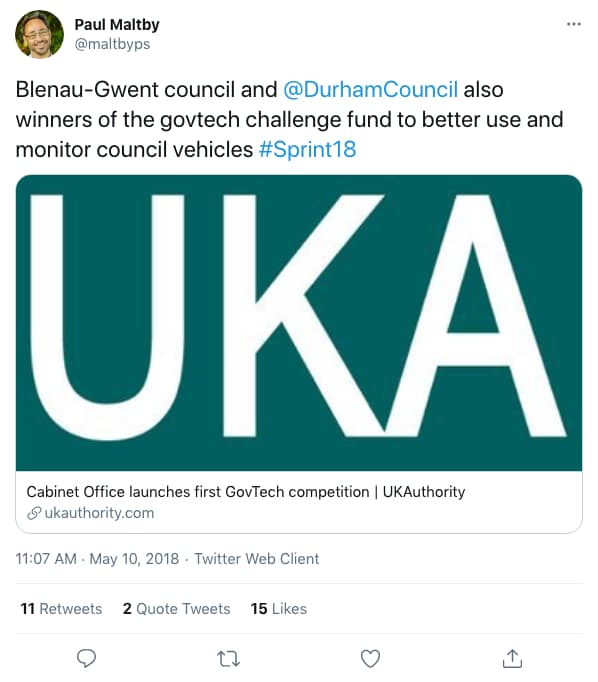 11:00
Oliver Dowden CBE MP, Parliamentary Secretary and Minister for Implementation, is on stage now.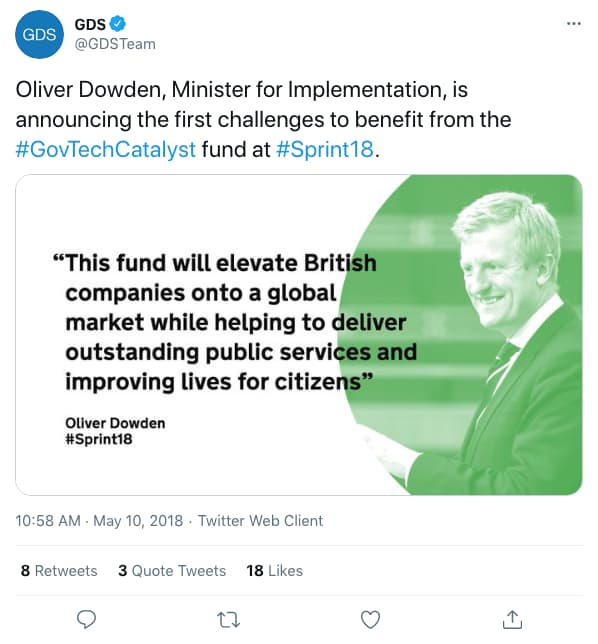 10:51
Trisha Doyle, Head of Content Design at GDS, has just welcomed everyone to #Sprint18.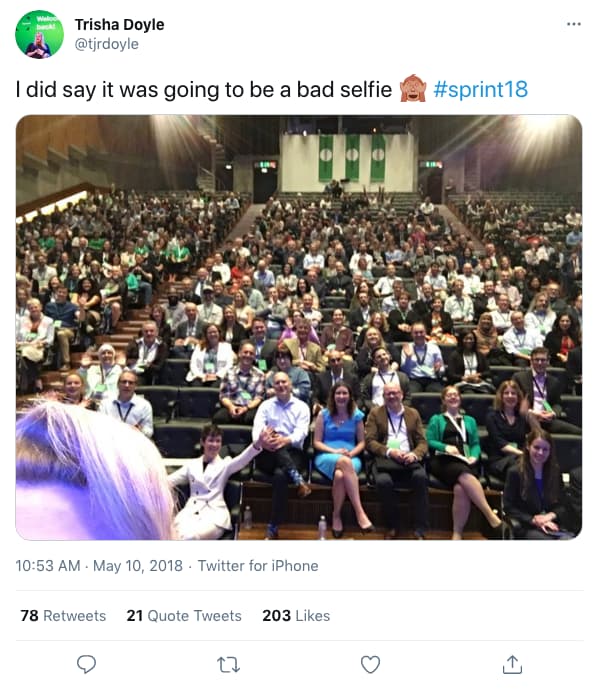 10:31
The Women in Tech stall at Sprint!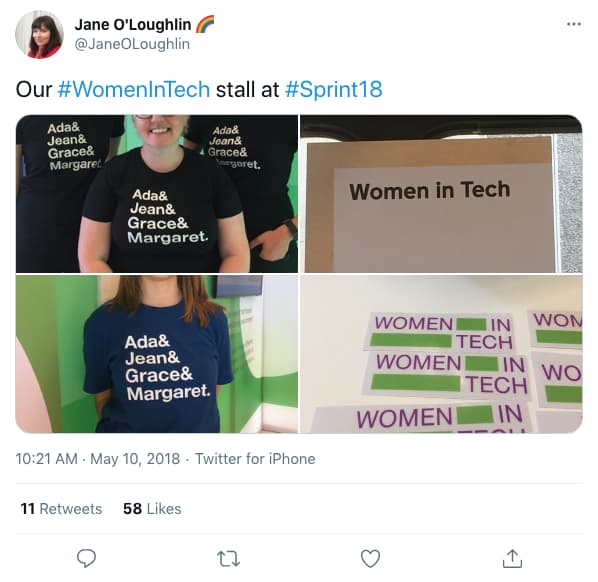 10:23
While you're waiting for us to start live blogging the event, why don't you read our recent blog posts about the work we're doing at GDS to help government work better for everyone?
10:10
Here's what we're looking forward to today:
09:56
The main event is due to start at 10:40 with a keynote speech from Oliver Dowden CBE MP, Parliamentary Secretary and Minister for Implementation.
Then, we've got colleagues from Foreign and Commonwealth Office, HM Land Registry, the Department for Work and Pensions, and GDS talking about their progress to transform services by putting citizens at the heart of them. We're also going to hear from Chief Executive of the Civil Service John Manzoni.
Make sure you bookmark this page and keep checking back for highlights, quotes, photos, videos and links to interesting content related to the topics we discuss at today's event.
09:50
Our attendees are arriving and getting excited about the day. Here's what they've been tweeting. Make sure you join the conversation as well (#Sprint18) and say hi – we're tweeting at @gdsteam.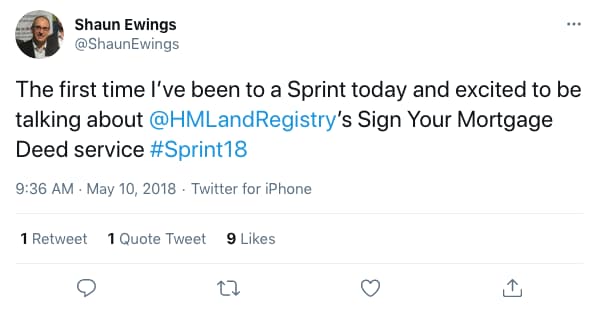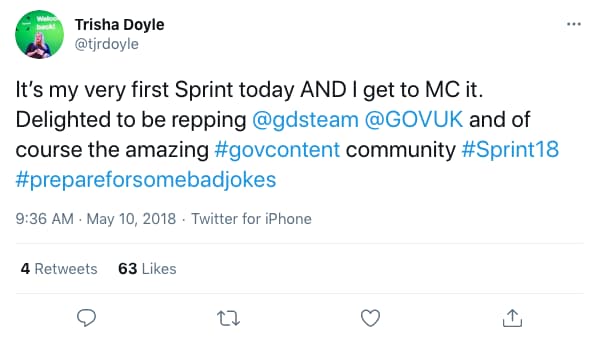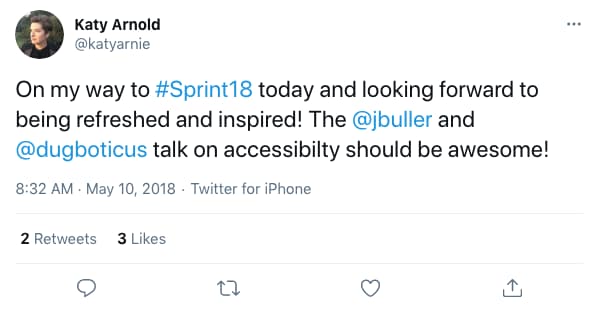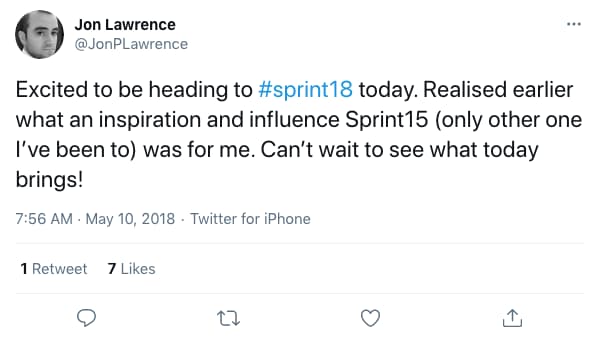 09:30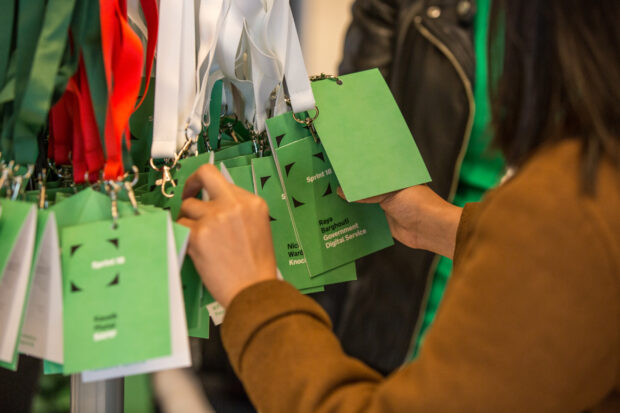 #Sprint18 is about to begin – welcome to our live blog!
But what is Sprint? It's our flagship event to celebrate all the great work that has been done so far to transform government – and to look at what we'll be doing next.
Our Director General, Kevin Cunnington, blogged about Sprint a few weeks ago. And so did the Head of the Civil Service, Sir Jeremy Heywood. We also have a highlights video from 2016 if you want to know more about Sprint:
We'll be live blogging throughout the day, sharing quotes and pictures from the event, and links you may find useful. Make sure you bookmark this page and check back regularly for updates.
We're also tweeting using the hashtag #Sprint18 so please do join in the conversation! Feel free to leave comments below as well!
Did you find the content of this live blog useful? Let us know in the comments below!