A year ago we published the Government Transformation Strategy. This strategy outlines how we – GDS and everyone across all departments – are working to transform government together.
Over the past year we've made great progress. We've built a lot, delivered a lot and collaborated a lot. We have a great platform to build on. I want to talk about some of the highlights so far and to outline my priorities for the next 12 months.
Helping government work better for everyone
GDS is continuing to deliver the tools, resources and standards that help government work more effectively and deliver user-focused services.
There are now more than 175 services across government that use one of the common components we operate. For example the Driver and Vehicle Standards Agency uses GOV.UK Notify to remind people when they need to have an MOT test for their vehicle. This service now has more than 500,000 users.
The Department for International Trade's services on great.gov.uk, such as 'Exporting is great', 'Find a buyer' and 'Find a supplier', and 'Selling online overseas', were designed, developed and delivered very quickly, thanks to the department's use of components such as GOV.UK Notify and GOV.UK Platform as a Service.
And local authorities are also taking advantage of these components. For example Bath and North East Somerset Council uses Notify to let residents know about bin collection days, while both GOV.UK Pay and GOV.UK Verify are also available for local authorities.
So far more than 22.3 million notifications have been sent through GOV.UK Notify and more than £39.3 million in payments has passed through GOV.UK Pay.
We're also delivering things that help civil servants do their jobs better. Including GovWifi – a single wifi login for all of government, which was made available last year and has already seen more than 3.5 million transactions. GovWifi is now available in more than 340 locations across the country, including 100 courtrooms, local councils schools and hospitals, as well as the UK Border Force's fleet of boats.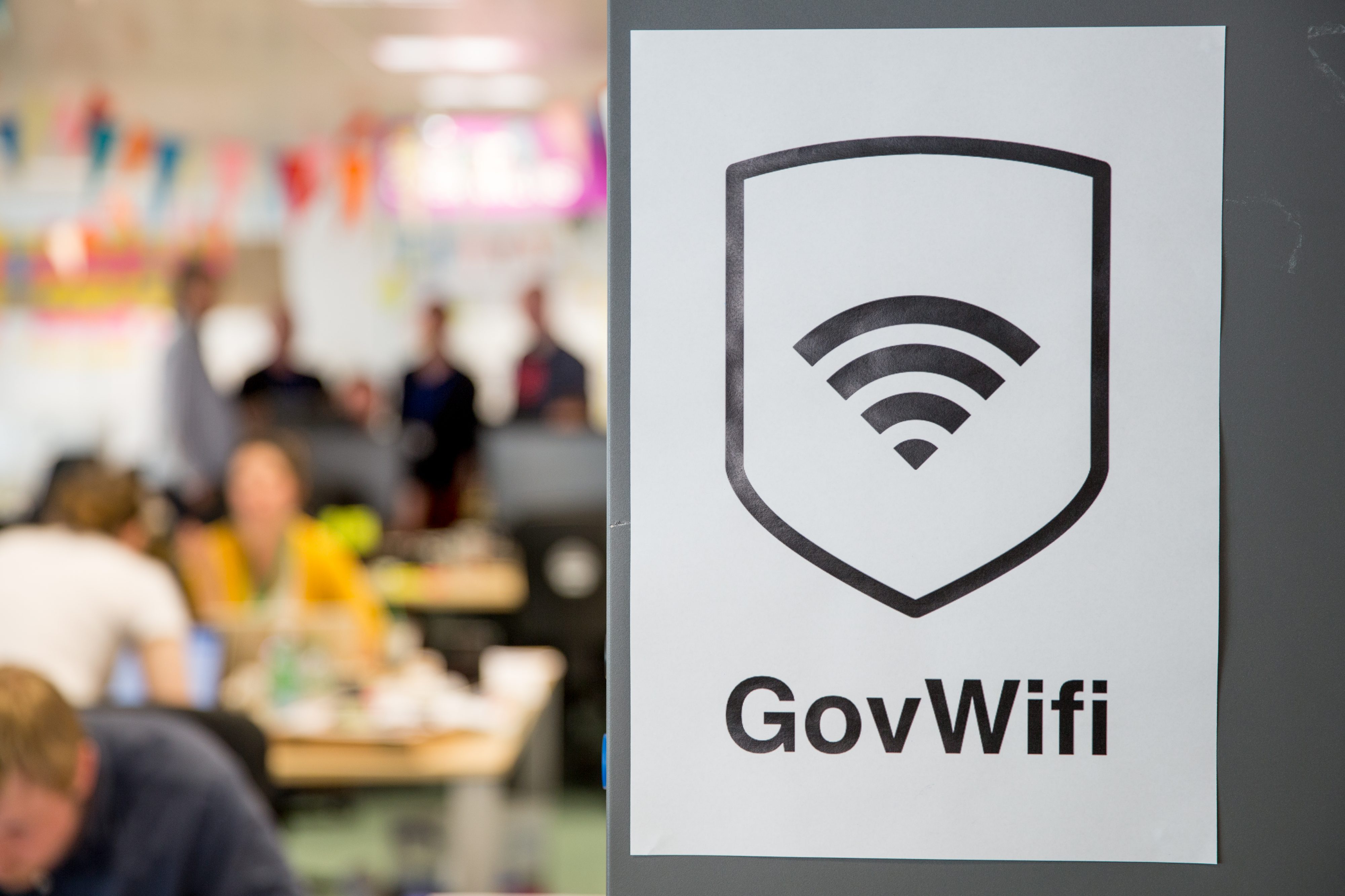 We're helping improve government procurement through the Digital Marketplace. A total of £3.2 billion has been spent through Digital Marketplace in just under 6 years. Of that total, 48% is spent with Small and Medium-sized Enterprises (SMEs) - that's £1.43 of every £3.
We're helping government make better use of data - to use data as an enabler of public services. We're also helping government publish data through data.gov.uk and registers. There are now 26 registers in use, including registers of countries, local authorities and government services. Thanks to initiatives like this, the UK is the world's leading publisher of open data according to the Open Data Barometer.
And we're tackling the challenge of identity assurance through GOV.UK Verify. GOV.UK Verify is being used in a range of services across government. For example, HMRC is using it to help people check their income tax online and HM Land Registry will use it to support the launch of a new digital mortgages service.
Supporting transformation across government
As well as giving government the tools and resources to transform the way they operate and build better services, we're also working with departments to create the right structure and support for transformation.
We've rewritten the Technology Code of Practice so that it provides the best and most relevant guidance to government and we're updating the Digital Service Standard to support whole, end-to-end services as users understand them.
We're setting up service communities, which will bring together everyone across government working on the same user-focused service, such as starting a business. And we're building service journeys into GOV.UK – piloting this approach with the 'Learn to drive a car: step by step' page. These service journeys take all the content and transactions on GOV.UK and put them into a coherent service journey that users and government understand.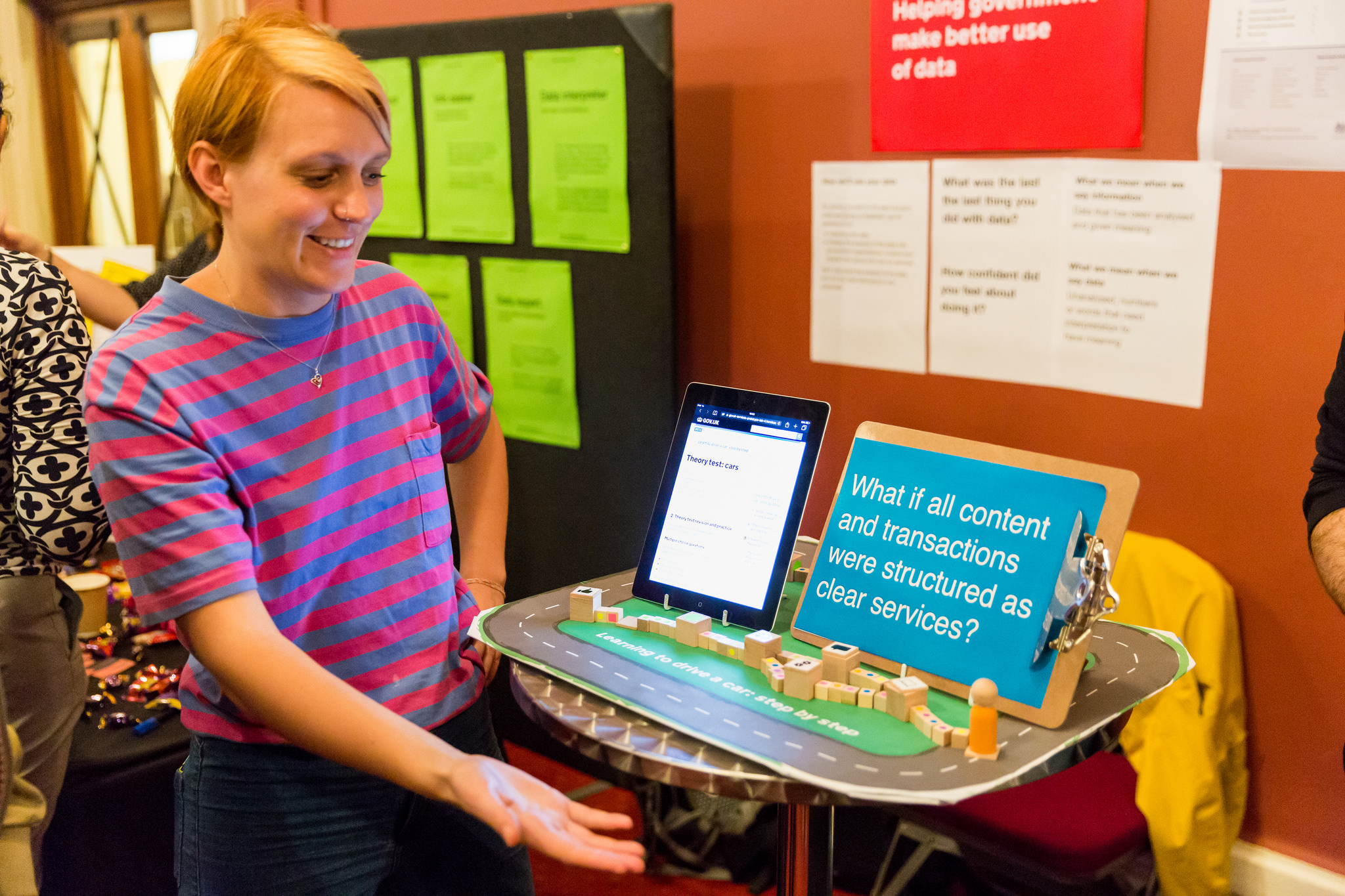 My priorities for the next 12 months
Our work so far is already having a demonstrable effect in helping government work better. Here's what we'll be focusing on in the next 12 months to build on this progress.
Being innovators for government
GDS is working with departments to support existing and upcoming programmes, including using biometrics and artificial intelligence on services. And we're working to make sure the things we build and run – including GOV.UK – can use innovative technologies like machine learning and voice control.
We are also responsible for the GovTech Catalyst programme, a £20 million fund to help tech firms deliver innovative fixes to public sector challenges.
Our team will help government departments and public bodies identify challenges they face that could be solved by new digital technologies. We will then act as a 'front door' to tech firms, giving them a clear access point where they can put forward their innovative ideas. Once a finalised product is created, the public sector body can then choose to buy it from the tech company.
Building capability across government
So far more than 7,500 civil servants have gained digital skills and capability by taking courses at the GDS Academy. We run the GDS Academy across the country – in Leeds, London, Manchester and Newcastle – and we're looking to expand it. We're also developing new training at the GDS Academy. We're looking at subjects including artificial intelligence, geospatial and distributed ledgers. We'll make these available to all departments.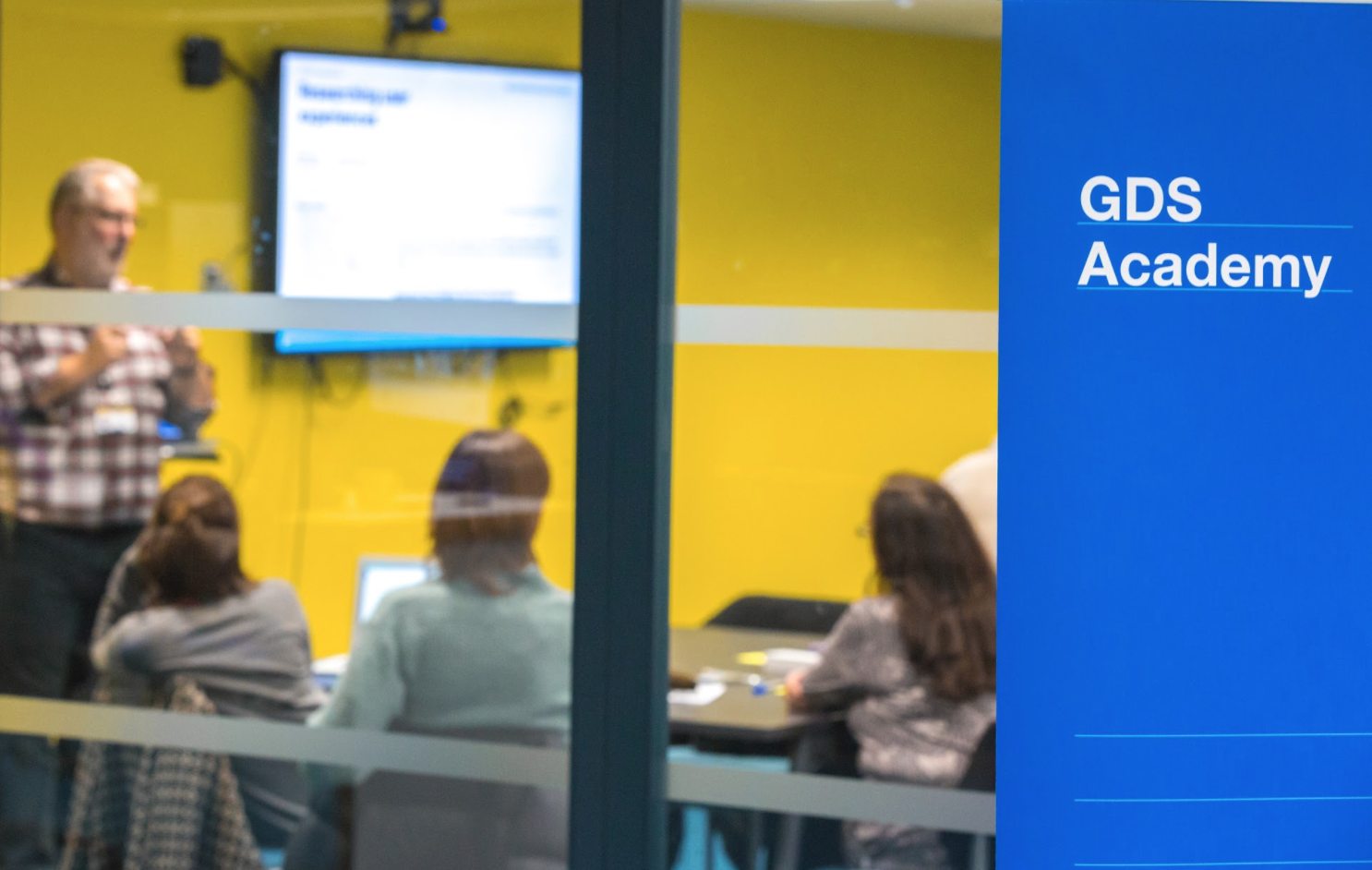 And to give us an overview of digital capability across government, we've launched the first national framework of Digital, Data and Technology (DDaT) job roles. This has created a structure of 37 common job roles across government.
We're also developing the workforce plan for the DDaT Profession, which will give us full data and a full picture of what the profession looks like across government. It will give us information on things like different roles, pay, gender and diversity. It will mean we can spot, for example, where we need more emerging talent, if there are diversity issues or if there are gender pay disparities.
And we're building and expanding data science and analytical capability through initiatives like the Data Science Accelerator training programme. The programme is currently recruiting its ninth cohort - entries are open until 19 February.
Supporting EU exit
EU Exit is the biggest challenge government faces at the moment and GDS is supporting all departments to meet this challenge.
The use of shared platforms will enable new systems to be delivered efficiently and quickly to meet common needs across EU Exit work.
And because of our work to develop the DDaT jobs framework across government, we are able to understand what resource is needed and to make sure departments have it. We are supporting government to hire and redeploy talent. We are also upskilling the Civil Service through the GDS Academy. We are working to make sure we have the right skills and capability in all departments.
Transforming government together
People are working extraordinarily hard across the Civil Service to prepare for EU Exit and to transform government. Our work at GDS supports both these things.
We are building momentum and we are delivering at pace. We are working with our colleagues across government to transform government together.