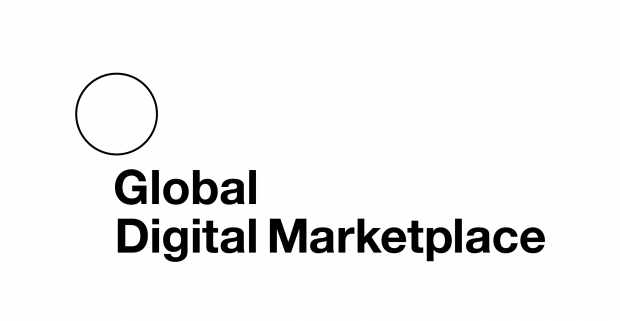 The Digital Marketplace is transforming the way government buys technology and digital services by opening the market up to small and medium-sized enterprise (SME) suppliers. A total of £3.2 billion has been spent through the Digital Marketplace in just under 6 years. Of that total, 48% is spent with SMEs – that's £1.43 of every £3.
The Digital Marketplace has changed the UK procurement landscape. Now we're ready to go global – and we need your help.
Global Digital Marketplace
We're working on a project called Global Digital Marketplace. As the name suggests, it's an expansion of the Digital Marketplace that will be open to international governments. And it means UK suppliers will have access to the global market.
Global Digital Marketplace is a partnership between GDS and the Foreign and Commonwealth Office. It aims to help international governments make their procurement more transparent, in order to prevent corruption and to boost their digital, data and technology sectors.
We announced the project at an event last September, where we looked at how Global Digital Marketplace could support emerging economies to deliver better public services and reform their digital and technology procurement.
We're holding another event next month to further refine how Global Digital Marketplace can work.
Join us to help shape Global Digital Marketplace
The 'GDS: Global Digital Marketplace' event will be held in London on 12 April in collaboration with The Whitehall & Industry Group, a charity that specialises in bringing business, government and not-for-profit organisations together to build constructive dialogue and learn from each other.
The event is open to government and industry, but particularly digital, data and technology (DDaT) suppliers. We want to hear from both large enterprises and SMEs who are interested in exporting their services globally.
At the event, we want to discuss the challenges and opportunities of exporting DDaT services to support global government transformation.
In particular, we want to talk about how GDS:
plans to work collaboratively with UK DDaT supplier partners

plans to support Smart City initiatives around the world

can work with government organisations and suppliers to support international governments to deliver transformation
We also want you to help us refine the 'ICT Commissioning Playbook', which we've co-designed with the Governments of Canada, New Zealand, Australia and Chile. This will influence how the Global Digital Marketplace works.
We crowdsourced contributions for the playbook at our September event and we'll be sharing the first draft for consultation at the event on 12 April.
Apply for your place
The event will run from 9am to 12.30pm and will be divided into a mixture of interactive sessions, panel discussions and case study presentations. Speakers will include:
Robyn Scott, Co-Founder and CEO of Apolitical

Dylan Thomas, Director, Technology and Smart Cities, Department for International Trade

Barbara-Chiara Ubaldi, Head of Digital Government and Open Data Team, OECD

Tom Gray, Group CTO, Kainos
You can apply for a place at the event on The Whitehall & Industry Group website. We hope to see you there. *Please note that this event has now taken place.