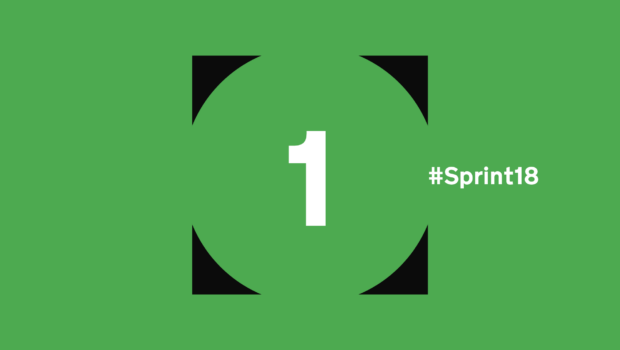 Sprint 18 is coming up on 10 May. As I wrote in my previous blog post to announce the event, Sprint 18 will be an opportunity to celebrate all the great work everyone across digital government has done so far. And to look at what we'll be doing next.
Registration for Sprint 18 is now closed. However, you can follow the event on the day (10 May) – we'll be doing a live blog and tweeting about it using the hashtag #Sprint18.
Transformation, collaboration, innovation
Sprint 18 will focus on 3 themes:
Transformation: what the transformation of public services really means – both for government and for users
Collaboration: how all of government, including GDS, is working together to deliver this change
Innovation

: how government can use cutting-edge technology to solve real problems for users
Sprint 18 will show how these themes drive our work and our purpose – to help government work better for everyone.
The speakers
At Sprint 18 we'll hear from a wide range of speakers from GDS, government and across the digital and tech sectors. We'll hear from people driving policy and from people delivering services. We'll hear about the tangible effects transformation is having.
I'm particularly looking forward to hearing from departments about their service transformation. For example, we'll hear from Foreign and Commonwealth Office and Department of International Trade about how they're using common components. And we'll hear from the UK Hydrographic Office about how they're using innovative technologies to detect previously unknown shipping hazards.
We'll hear from Oliver Dowden, Minister for Implementation, about building a government that works for everyone; we'll hear from John Manzoni, Chief Executive of the Civil Service, about government's digital transformation; and we'll hear from Apolitical Chief Executive Robyn Scott about what the UK can learn from other governments to remain a global leader in digital.
And of course we'll be talking about the work of GDS. We'll be talking about the future of GOV.UK and end-to-end service transformation. We'll be showing how we're building government's Digital, Data and Technology capability through the GDS Academy and we'll be showcasing our work to help set up the Global Digital Marketplace.
A world-leading digital government
We hope that Sprint 2018 will be an illuminating, informative and inspirational day. It will be a chance to look at all the reasons that the UK continues to be a leading digital government and to look at how we can maintain and build on that position.
I hope to see you there.