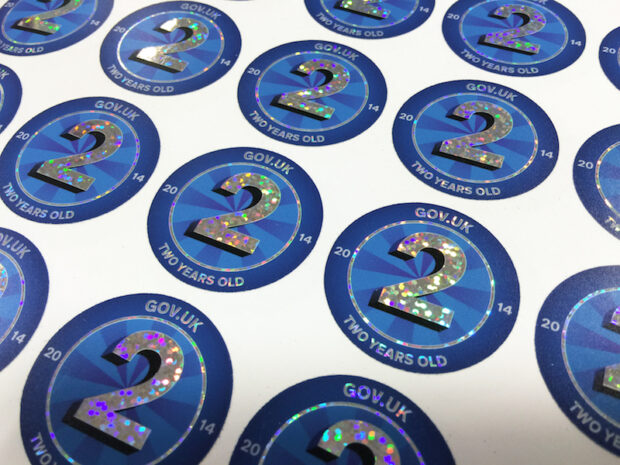 GOV.UK is 2 years and 1 billion visits old today. So we're celebrating. But it's worth remembering that we couldn't have got this far without a great deal of support from others.
On 17 October 2012, GOV.UK became the official website of the UK government, taking over from Directgov and Business Link, both of which were switched off on the same day. Thousands of pages were redirected to their new, user-centric counterparts at GOV.UK. Since then, the site has been continuously improved to meet user needs. Performance data guides us too, constantly teaching us new things, such as:
Those are just three examples - we learn more every day. GOV.UK is a platform that everyone in government can use and build upon. It's designed to meet user needs. It's simpler, clearer and faster. It has changed how government works internally, and inspired other governments to follow a similar path. Which is fine by us.
The team at GDS has worked extremely hard over the last 2 years. Well done, all of you, and thank you.
There's a wider team beyond GDS, a team that stretches across traditional departmental boundaries. GOV.UK would not be what it is today without the enthusiasm and support of many, many people in Whitehall and elsewhere.
If I wrote a list it would be hundreds of names long, but I'm going to pick out just a few: Francis Maude, Minister for the Cabinet Office, who backed us at every step.  Antonia Romeo at Ministry of Justice, Brian Etheridge at the Department for Transport, and Adam Bye at Foreign Office, all of them early supporters whose efforts laid the foundation for moving all 24 departmental websites, plus Number 10 and the Office of the Deputy Prime Minister, on to GOV.UK. And Melanie Dawes, another unsung hero who made sure we had access to Business Link when we needed it.
And of course there's Martha Lane Fox. Not just because she wrote the report that started it all, but because she's been a constant source of encouragement and inspiration to the whole team. Thanks for that, Martha.
Most important of all are the users. None of this would have happened without them. Their input and feedback is the most important part of the puzzle.
After the inevitable celebratory cake in our office (there will be cake, I'm pretty sure of that), it'll be back to work, because there's still loads to do. There are a few more agency and arms-length body websites to transition over to GOV.UK. There are exemplar services we haven't finished with yet, platforms like GOV.UK Verify that have only just started to operate in public, and dozens of other projects we've yet to start. We've come a long way, but we've barely begun.
We're still going in the same direction: onwards!