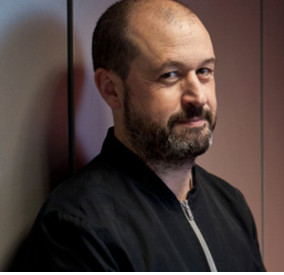 On Wednesday October 17th 2012, our new digital service www.gov.uk moved out of public beta development to replace the two main government websites, Directgov and Business Link. It is the first major, full platform release from the Government Digital Service. This release heralds a new approach to digital delivery of public services in the UK. It is the start of a new approach to all things digital in central government. 
User Needs: Simpler, Clearer, Faster
GOV.UK puts user needs above all. In September last year, while announcing the Needotron, our tool for identifying and filtering the real needs of users, my colleague Richard Pope wrote  "Every superfluous page we create is one more dead end for an angry, frustrated, confused user". This relentless focus on user needs has seen us reduce and focus our content on what is really needed. The excess is placed on record with the National Archive.
GOV.UK has led us to repurpose much of the government's digital estate. We've created 28,500 mappings between Directgov/Business Link and GOV.UK. This means that when users go to an existing page, they will get a seamless user journey to updated content or an archive of the page.  Early results show GOV.UK is simpler for users, with the average task success at 61% compared with 46% on Business Link. It's faster - the average time to complete a task is a minute quicker on GOV.UK than Business Link. And it's clearer - we've eliminated jargon where ever we can.
Government Needs: The power of platforms
In his seminal work 'Government as a Platform' Tim O'Reilly wrote: "If you look at the history of the computer industry, the innovations that define each era are frameworks that enabled a whole ecosystem of participation from companies large and small... This is the right way to frame the question of Government 2.0. How does government become an open platform that allows people inside and outside government to innovate?"
GOV.UK has been designed with transparency, participation and simplicity at its core. It will always be based on open standards, and is unapologetically open source. This architecture ensures its integration into the growing ecosystem of the Internet. Inevitably, innovation will follow, driven from within and without. GOV.UK is not Government on the Internet, but of the Internet.
The start of a new era of digital services
From here on, the future is driven by user needs. We will migrate major departments onto the platform in the following months, with hundreds of agencies to follow over the next 18 months. More platform services will follow: Metrics, Identity and more APIs are already in development. And our upcoming Government Digital Strategy will address the urgent need to redesign our mainstream transactions.
So that's why GOV.UK is important. It's simpler, clearer and faster for users and has changed how government works internally. We owe huge thanks to the Minister for Cabinet Office, Francis Maude, and to Martha Lane Fox, our digital champion, who between them have enabled GDS to exist.
At the heart of GOV.UK is a willingness to listen, to react and improve our services, and a desire to collaborate with our users who, after all, fund our services. In short, we will react like public servants, by placing user need at the heart of conversation. That's why GOV.UK matters.