It's been a year since I gave the last update on how we are supporting service design across government. A lot has happened since then.
Service design is an established role among the Digital, Data and Technology (DDaT) family of professions. The DDaT Profession team recently counted 100 service designers in central government organisations — and we know there are more. Many more people are applying service design approaches and techniques both in central government and in the wider public sector, including the NHS and local government.
Earlier this year, we updated the Service Standard so that it now encourages service teams to look at users' whole problems and provide a good service across all channels. To help teams understand and meet the updated standard, we have tried some new support formats.
We have improved the design guidance in the Service Manual. Co-created with hundreds of people working on services, it now lists specific characteristics of a good government service. The new guidance has been very well received and is being used across the world in public and private sectors.
In this post, I give an overview of the various formats of support and activities available to people working on improving public services in the UK.
Getting people together to design better services
Throughout the last year, we have supported service communities around government in service areas like 'start a business' and 'import-export'. We have published comprehensive guidance on how to work across organisational boundaries and blogged about the benefits and practicalities of setting up a service community. These communities consist of people with policy, operations, technology and user research roles – all unified around the goal of making the service better for its users. 
At the Department for Work and Pensions (DWP), service designers started a service community around 'get health benefits', and HM Courts & Tribunals Service has kicked off a community around 'what to do when someone dies' to improve content on GOV.UK.
Beyond service communities, people working on services continued to get together to discuss topics like legacy and greenfield service design, creating inclusive services with diverse teams or designing for context, as part of our quarterly cross-government meetups across the country.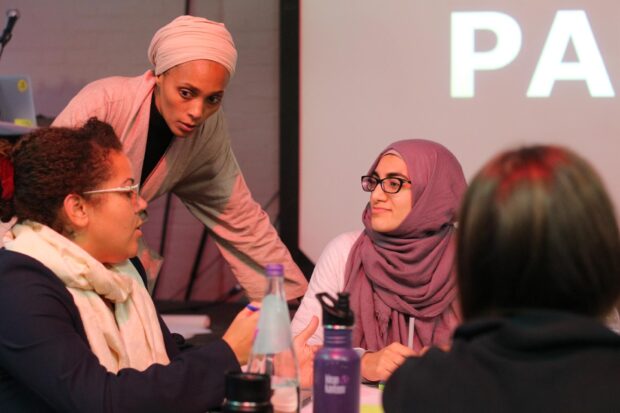 Training hundreds of public servants in service design
In the last 20 months, we have run the 1-day introductory-level service design training 20 times, training 540 public servants in 6 locations across the UK. This has been led by 2 trainers from GDS, with support from service designers from the DWP, the NHS, the Ministry of Housing Communities and Local Government, and Hackney Council.
Demand for the entry-level service design training is steady and always outstrips our capacity, and demand for more advanced training is also growing. Once people have grasped the foundations of how service design can be used to improve public services for users, they are often keen to start practising it themselves.
In April this year, we piloted a new, 2-day 'Service design in practice' course. It is a direct continuation of the 1-day course. Since the pilot in Shoreham-by-Sea, we have run the training in Leeds and in London. We will continue to offer it to people who have attended the introductory course approximately every other month.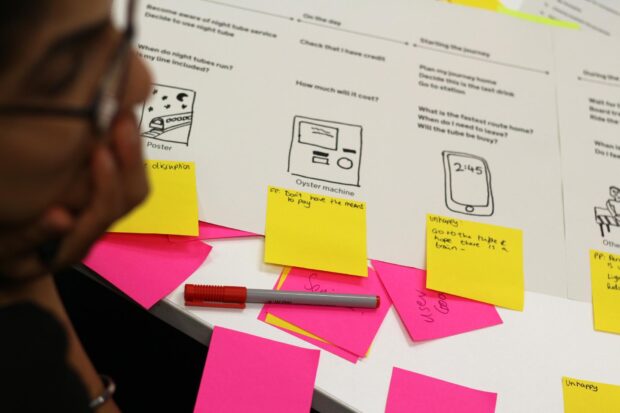 And we're not slowing down – a few weeks ago, we piloted a 'service mapping masterclass'. This responds to the need to go deep into one specific service design area. It also reflects the idea that creating visual representations of services and their users adds a lot of value to service teams. The 1-day masterclass gives an overview of different types of maps and a history of mapping in service organisations, and it lets participants create various maps themselves. Tickets for the pilot of the training were gone in a few hours. We will roll it out more widely in the autumn this year. 
All upcoming service design training can be found on the user-centred design community events and training page. It is free of charge and open to all employees in central and local government, in arms-lengths bodies and the NHS. Some training is exclusively offered to groups who are underrepresented in design in government.
Providing direct support for people designing services
Training is a great way of being introduced to new ways of thinking and working, and a great way to learn new skills. Once you are back in the office, it can be difficult to apply the things learned in your own context. To help address this, we have run monthly remote peer support calls for almost a year.     
Public servants are offered help via a monthly 1-hour video conference. They can dial in, share service design-specific challenges they are facing and discuss with fellow user-centred design professionals what to do next and how.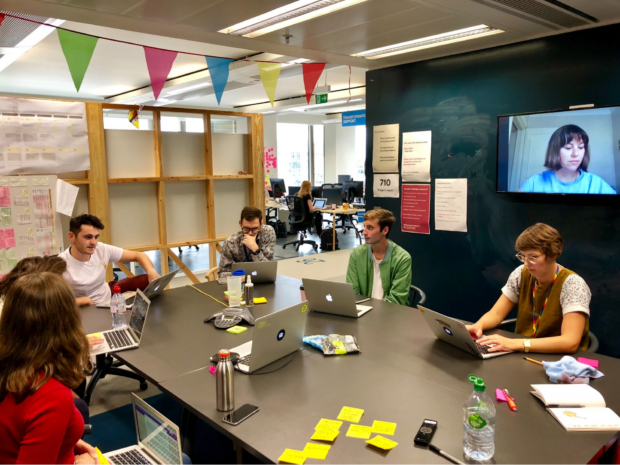 Sometimes, circumstances are difficult to explain over the phone and bigger issues are hard to solve from afar. 
For more than a year, a small team of service designers at GDS has offered practical advice and hands-on support for service and policy teams in departments. The team focuses on helping teams plan and scope projects, as well as support teams throughout the discovery phase. They have traveled to York to run design sprints, helped people in Crewe to conduct user research more effectively, and helped people in Croydon to map their end-to-end service. The mapping workshop has enabled the service team to create a shared understanding across teams and plan their work more efficiently across user research, content design and interaction design.
Sharing service transformation stories
In late January, we organised and facilitated the first 'Services Week' across the UK government. Twenty-one government organisations in 10 locations participated. They ran show and tells in their organisations, workshops, drop-in clinics and lunch and learn sessions to increase the awareness and understanding of how to use design approaches for user-focused service transformation.
As part of Services Week, we invited 5 service teams from different organisations across the country to share their transformation stories as remote case studies over lunch. If you work in the public sector, you can access the video recordings through a private link, which you will find in the #servicedesign channel of the cross-government Slack.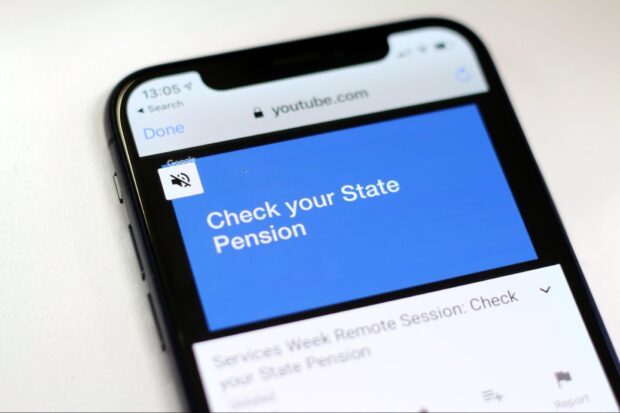 In May, we built on this experience and started 'Service Thursday'. On the first Thursday of the month, one service team from somewhere in the UK presents how they have used user research and design to improve service provision and outcomes for users. This is followed by time to answer questions from the people watching it live remotely. So far, we've had Public Health England, HM Passport Office and HM Prison & Probation Service sharing their change stories. The recordings of the case studies, which are currently only available to people working in the public sector, have been watched more than 1,500 times. 'Service Thursday' will continue every first Thursday of the month with new case studies while previous ones are available to public servants.
Defining the service designer role in government
We've been working with heads of design across government to update the service design role skills and skill descriptions in the DDaT Profession Capability Framework. The update will reflect how the role has matured in government since the framework was published in 2017. It will help departments and teams continue to hire service designers into their organisations, and it will help service designers identify what skills are required at each level and what a career path might look like.
How to get support when designing services
Throughout the last year, we have iterated and extended existing formats and created multiple new ones to support people designing government services. To get help, you can: