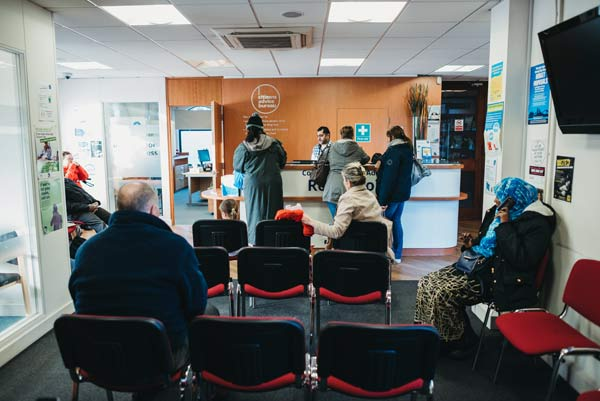 GDS is here to help government build services that are effective to use and cost-effective to provide.
In this post, we'll talk about how we're making sure government services are as inclusive as possible so that no users are excluded.
Focusing on users across the whole service
GDS has always worked to make government services user-centred and inclusive, focusing on accessible online transactions with offline-assisted digital support.
We're now looking at how to apply these ways of working to whole services, because users care less about doing things online than about doing them as easily and effectively as possible.
As the 2017 government transformation strategy says, scope of service transformation must expand to:
...recognise that government delivers services through a variety of channels (including online, telephone and face to face) [and] ensure government can provide content and services, and run projects across organisational boundaries.
A fully inclusive service is one that can be accessed and successfully completed by all its users. They will be able to interact however they need to, regardless of their personal characteristics, situations, capabilities or access needs.
Researching with government teams
Last year we carried out some research to find out the challenges government teams faced when building effective services for all users of all channels and how we could best support them.
We spoke to a number of people across departments and professions who were involved in designing and delivering government services, interviewing 17 directly across 11 departments and surveying 76 more online.
We asked what they were working on and to what extent they felt able to build services to work for all users.
We found the offline and non-government parts of users' journeys were far less likely to be user-centred, because often they were not based on good research and testing.
We also found service teams needed help to:
join up online and offline interactions into a coherent service

design offline channels to be user-centred

avoid KPIs that conflict across channels

measure the quality of multi-channel services

collaborate with the right people across organisations and professions, particularly those interacting with their users offline
We need to understand how user-centred design techniques and the digital practices, cultures, processes and technologies of the internet era can be applied to the full scope of end-to-end services. We're examining how GDS products, tools and services can best support government to build inclusive services across all channels.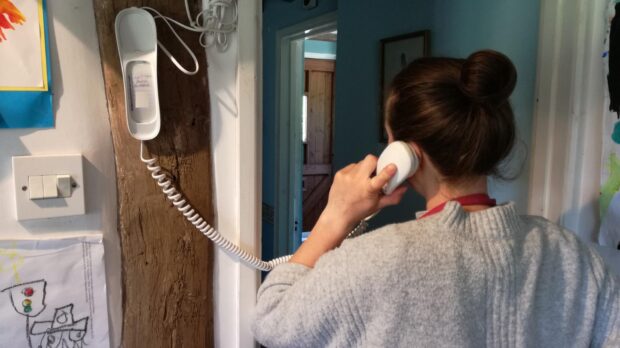 Matching design scope to users' scope
Service inclusivity is firstly a challenge of scope and scale.
Services built without understanding the full context of users' complex, multi-channel, multi-organisation and end-to-end journeys - nor the various ways in which they interact - are more likely to be exclusive and cost more to run.
Service teams agree that inclusivity isn't just about making websites accessible, providing assisted digital support, or only thinking about users with certain characteristics. Although of course these are vital components.
In practice, delivering an inclusive service means:
including non-transactional elements - for example verbal, information, content and campaigns

delivering online and offline

collaborating across government departments and professions, as well as non-government organisations

seeking to understand and remove barriers for all users
Our research identified the tools available to service teams - including guidance, patterns, support, measurements, assurance models and communities - are currently insufficient to build in this way. The key reason for this is because they are products with a narrowly scoped approach to user-centred service design.
Thinking outside government
We've also been working with Citizens Advice, the UK's largest independent advice provider. They give advice face-to-face, over the phone, by email and through web chats.
Together, we've analysed data on their advice and created a set of dashboards to help government understand users' end-to-end journeys and the real-world issues they experience.
We are also starting to analyse the feedback we received from the GOV.UK satisfaction survey, to help us understand where else people go for help.
Some 23% of people completing the survey between 31 January 2016 and 22 May 2018 required help from a non-GOV.UK source to do what they needed to do.
Other sources they used for help included:

What we're doing next
Our plans include:
creating new guidance on designing inclusive services for everyone, including users with

protected characteristics

. This guidance makes clear the risk of excluding users is reduced when government understands all the steps and channels users need and designs services around the reality of their lives

making

assisted digital

guidance clearer that it is just one part of approaching service inclusivity

working with government's user research and service design communities to create a model for service teams to better understand the reasons why a user can face barriers to government services - this will go beyond segmentations of assisted digital, digital inclusion and accessibility
We'd love to learn more about what other teams across the public sector are doing to make their services more inclusive.
If you have examples of designing more inclusive services that you'd like to share, please do post them below.
If you want to find out more about the work of the Government Digital Service, we're speaking and running workshops at Civil Service Live around the country in June and July. Come along to hear from and talk to us.

Ben Carpenter is Inclusive Services Lead at GDS. Follow Ben on Twitter and don't forget to sign up for email alerts.