On Monday I gave a talk at Sprint Policy, an event discussing the impact digital technology and digital thinking was having on the world of policymaking.
I mentioned a few books, blog posts and ways of looking at the web that are pretty well known around GDS. It's the world we work in.
It struck me that not many people in the audience recognised them, so I thought I'd publish the list here. It's not exhaustive - if you think there's something important missing then leave a comment below.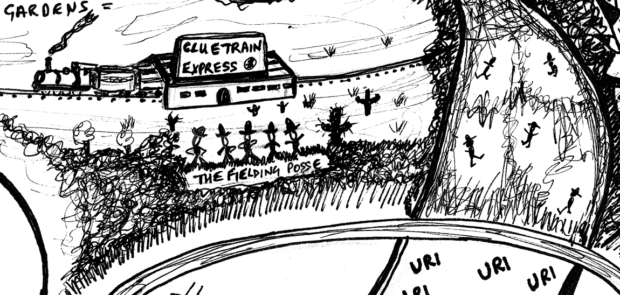 Where Wizards Stay Up Late: The Origins of the Internet by Katie Hafner and Matthew Lyon
Small Pieces Loosely Joined: A Unified Theory of the Web by David Weinberger
The Web We Lost by Anil Dash
Here Comes Everybody: The Power of Organising Without Organisations by Clay Shirky
Out of Control, and The Shirky Principle by Kevin Kelly
Motivation, Agency and Public Policy by Julian Le Grand
The Cathedral and the Bazaar by Eric S. Raymond
Government as a Platform by Tim O'Reilly
Revolution not Evolution by Martha Lane Fox
EDIT 28/5/2014:
A few suggestions came in over twitter after this was published, which I thought I'd add below...
Systems Thinking in the Public Sector by John Seddon
Codev2 by Lawrence Lessig
Being Digital by Nicholas Negroponte