My first visit to meet DVLA in Swansea back in the summer of 2012 filled me with hope.
I met Carolyn Williams MBE, who runs DVLA's tax disc service. She showed me a wonderfully well-categorised list of feedback sent in by users of her very popular online service; tens of thousands of comments each year.
Here was a service manager who was listening to her users. She knew precisely which aspects of her service could be improved.
Her problem was how to deliver dozens of relatively small improvements, without breaking the bank or disrupting other priorities.
So I'm delighted that DVLA, under the new leadership of Oliver Morley, has found a way to help Carolyn and her users. Just before Christmas a new multi-disciplinary delivery team started work in Swansea, using Government Service Design Manual as a guide. When I popped in to see them in late January their story backlog was looking healthy.
Yesterday DVLA announced that they had put the beta release of the online tax disc service live. See the invitation to try the beta at the bottom of the screen grab below.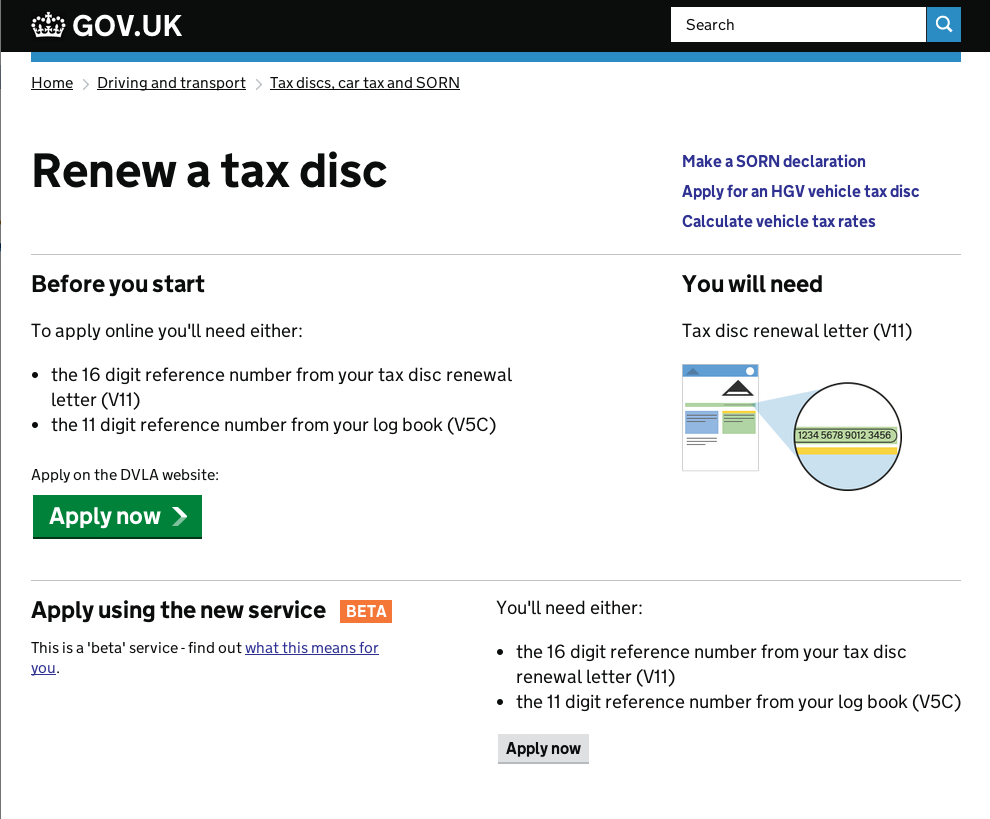 Given the user research already done, the DVLA team are confident that the beta will be simpler, clearer and faster for users.
For example, the design now responds elegantly to different screen sizes, meaning the near-40% of visitors to GOV.UK who are using a mobile or tablet will get a vastly improved experience. That's got to help encourage even more people to join the tens of millions who already buy their tax disc online every year.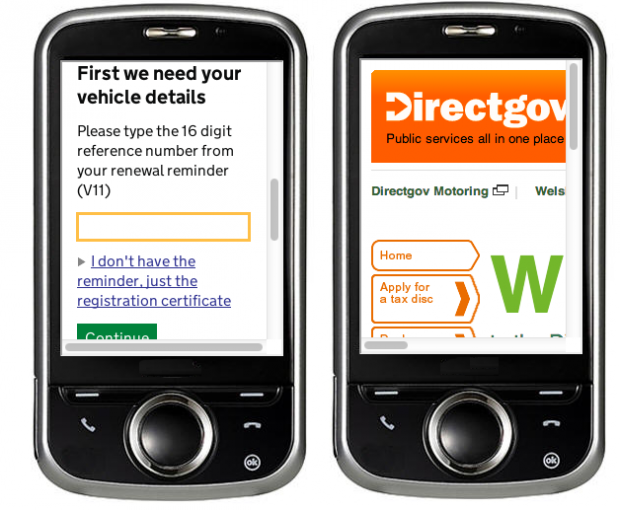 So if you're due to renew your tax disc, visit the tax disc page on GOV.UK you'll see an invitation to try the new beta version. The team is as keen as ever to improve the service in response to feedback from users.
What's new is that DVLA can now iterate their service in a fraction of the time, and at a fraction of the cost.
So, in no particular order, congratulations to the DVLA team responsible: Matthew James, Craig James, Emma Kapias, Dianne Williams, Simon Taylor, Bethan Jewell, Michelle Phillips, Nic Walters, Ian Davies, Rhian Williams, Jim Frewin & Mark Jones.
We at GDS salute you. 
PS GDS has had almost no involvement in this project, other than applauding from the sidelines. This isn't one of the 25 exemplar services we're helping departments and agencies transform. As with the new DCMS intranet, this is simply DVLA demonstrating the new normal.
Follow Tom on Twitter, and don't forget to sign up for email alerts.
---