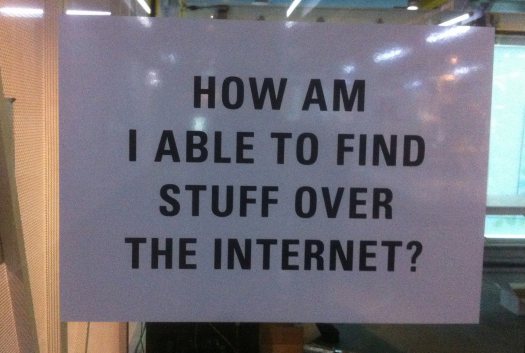 When it comes to improving our offering, looking at what people search for on GOV.UK is one of the best ways we can understand what you want from government information. The search box allows you to articulate what you want in your own words - and this data is easy to interpret, unlike a lot of the number-based metrics.
With our analytics package, we can quickly and easily look at what you're searching for on each individual GOV.UK page. Our content pages are designed to appear high in external search engines like Google, so that you can click on a GOV.UK result that meets your need, find out what you want to know, then get out of GOV.UK quickly.
When people use internal search, it's an indication that they haven't found what they're looking for first time. By analysing these results, we can make GOV.UK better for you.
For example, on the page 'your contract and working hours', we found that we'd left out information about taking rest breaks. By looking at search terms we discovered we'd left this information off the page, and lots of people were searching for it.

Our content team recently embarked on a mini-project to look at the top 100 searched-on pages, find out what information  was missing by analysing the search terms, and then include this information on the page. We didn't want to get bogged down in big or complex changes to the site - we just wanted to help the most users we could in the shortest amount of time.
We ignored Departments and policy pages and first-level browse pages. We also left any major changes out of this round of tweaks. For example one of our findings was that on many of the passports pages, people were searching for 'second passport' - 735 searches across GOV.UK in November.
People can apply for a second passport if they travel a lot and need to apply for visas while traveling. We've identified this as a need that should be added to GOV.UK.
Searches for 'second passport' on GOV.UK in November: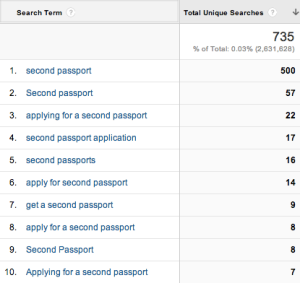 In the end, we made changes to 41 pages in the top 100 list. The process was quick and effective - we scanned the search term report for each page and noted what we could add to content to meet that need. We then formed a crack team and made the changes in the space of an afternoon. The whole exercise took less than a day of 6 team leads' time.
After waiting a month to see if the changes had had an effect (disregarding a cheeky check after a week to see that we hadn't INCREASED the searches on any page!), we were ready to see what our quick-fire project had achieved ...
... The results were good.
The pages we changed have had around 30,000 fewer searches in the  30 days following our changes. We can't claim to have prevented all of these searches, as overall traffic to the site decreased by 9% in November. We'd expect searches to decrease proportionally, but searches on the 41 pages have decreased by an average of of 21%, so we've definitely improved the content. Searches only increased on two pages, and the highest increase was 6%.
We'd say that these results support our initial thinking that small tweaks = significant improvements for our users. A lot of the improvements connected different but related needs that were already on GOV.UK - we added links to content or browse pages and allowed people to navigate between them easily.
For example car tax is one of our most popular pages (the fourth most popular in November). After taking a good look at the search terms used on this page, it turned out that over 5,000 people were searching on this page for SORN, which allows you to surrender your tax disc so that you don't have to pay vehicle insurance. But SORN information wasn't housed on the car tax page.
We covered this need by putting a link to the SORN page in the related links on the car tax page. Searches for SORN went down by 95%, and searches on the page as a whole went down by 44%.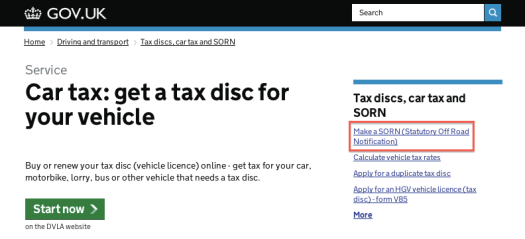 Browse pages featured highly in our top 100 searched-on pages. If browse pages are working properly, you should be able to follow descriptive link titles and summaries, and easily navigate through the site to get to the right content page. Sometimes we misjudge how people will interpret these link titles and text summaries - we are only human, after all!
For example, on the browse page Benefits Entitlement we provided a list of links to generic benefit pages like how and when your benefits are paid. As it turns out, people were searching for benefit-specific information such as ESA (Employment Support Allowance), on this page, so we included a few of the most searched-for benefits on this browse page.
The result? Searches on this page went down 29%, equal to nearly 1,800 searches.
We're really pleased with the success of this little project, and it really shows how small changes can make a big difference to our users' journeys.
Follow Lana on Twitter:  @Lana_Gibson