In the past few months this blog has made a few introductions and this will be the last for a while! We are very pleased to announce that Mike Bracken has been appointed as the Government's new Executive Director for Digital from the 5th of July.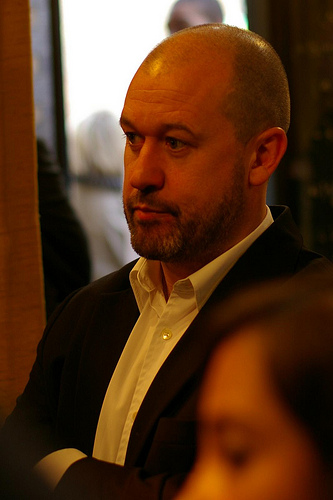 The role will combine the work of the Chief Executive of Directgov, the lead of cross-Government digital reform work and part of the work of the Director for Digital Engagement and Transparency. He will report to Ian Watmore, the Government's Chief Operating Officer, be based in the Cabinet Office and will be responsible for over 100 staff in the Government Digital Service, of which Digital Engagement is part.
Mike's current role at Guardian News and Media is as the Director of Digital Development where he is 'responsible for the customer facing technology services and applications'. Chris Chant, interim Director for Digital, will continue supporting Mike to lead the transition to the Government Digital Service (GDS) and the recommendations set out in Martha Lane Fox's report.
We now look forward to Mike's ideas and vision for government online including digital engagement, and blogging about it here. Mike has already come across the Digital Engagement team when helping to run one of the first official Government data hack days after the alpha launch of data.gov.uk and later hosting the site's full launch at the Guardian in January 2010.
Mike has written about his appointment on his site and you can find further reaction on Simon Dickson's and Steph Gray's blogs.