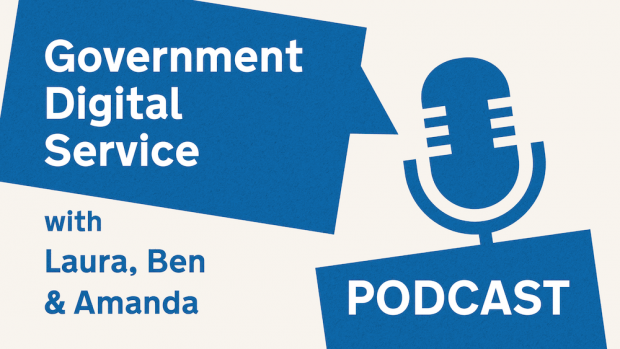 The August episode of the Government Digital Service (GDS) Podcast is all about content design. This is the process of distilling complex information in a clear, unambiguous and easy to understand format. A content designer's work makes sure that user needs sit at the heart of all government services.
Amanda Diamond, Head of GDS Content Design and Head of the Cross-government Content Community, and Ben Hazell, Content Product Lead (GOV.UK Programme) at GDS, are this month's guests. They tell Laura Stevens, Creative Content Producer at GDS, about what content design entails, its origins at GDS, how its evolving as a discipline and their work.
The episode includes a clip from Agnieszka Murdoch, Content Learning Designer at GDS, on the Introduction to content design course. The online course launched in May this year following a pilot in 2019. An incredible 11,000 learners signed up to the first course, and it will run again this September.