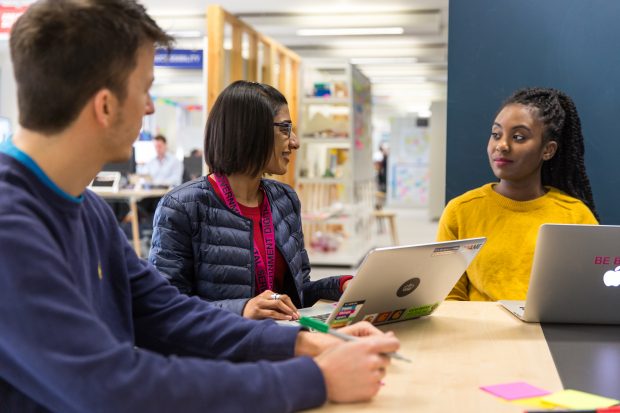 The Future Policy Network is a cross-government group of teams that focus on innovative approaches to delivery and policy making.
To celebrate the one year anniversary of the network and recognise outstanding work in these areas, an awards ceremony was held in January.
The GDS Better Use Of Data team was delighted to receive an award for the Data Science Accelerator programme which we run in conjunction with the Government Data Science Partnership.
The award recognised the impact of the programme across the UK public sector, helping to increase data capabilities through the delivery of mentored projects.
The Data Science Accelerator programme shows that public servants take responsibility for their own development and that they seek out new opportunities to learn the skills which are essential for responding to the needs of government and society.
The 10th cohort recently graduated from the Data Science Accelerator, which means that since 2015, 90 aspiring data scientists from across the public sector have completed the programme.
Applications are currently being accepted to be part of the next Data Science Accelerator programme.
Public sector staff with an interest in this type of work should join the Data Science Community of Interest which holds regular events and meetups.
About the Future Policy Network
The Future Policy Network is convened and co-ordinated by the Economic and Domestic Affairs Secretariat (EDS) Projects team, and includes the Better Use Of Data team, Behavioural Insights team, Policy Lab, Government Office for Science, Commercial Models, What Works, and the Inclusive Economy Unit.
The network has begun scoping new areas to address over the next 12 months, to continue demonstrating the value of a multi-disciplinary approach.
Teams within the Future Policy Network have already collaborated on a number of big policy and service design problems, bringing fresh approaches, such as running trials to reduce mental health service drop-out, using commercial insight to increase the efficiency of the childcare market, and using government complaints data to spot live issues and trends.
Find out more about the work of the Better Use of Data team, the Future Policy Network and the Data Science Community of Interest.