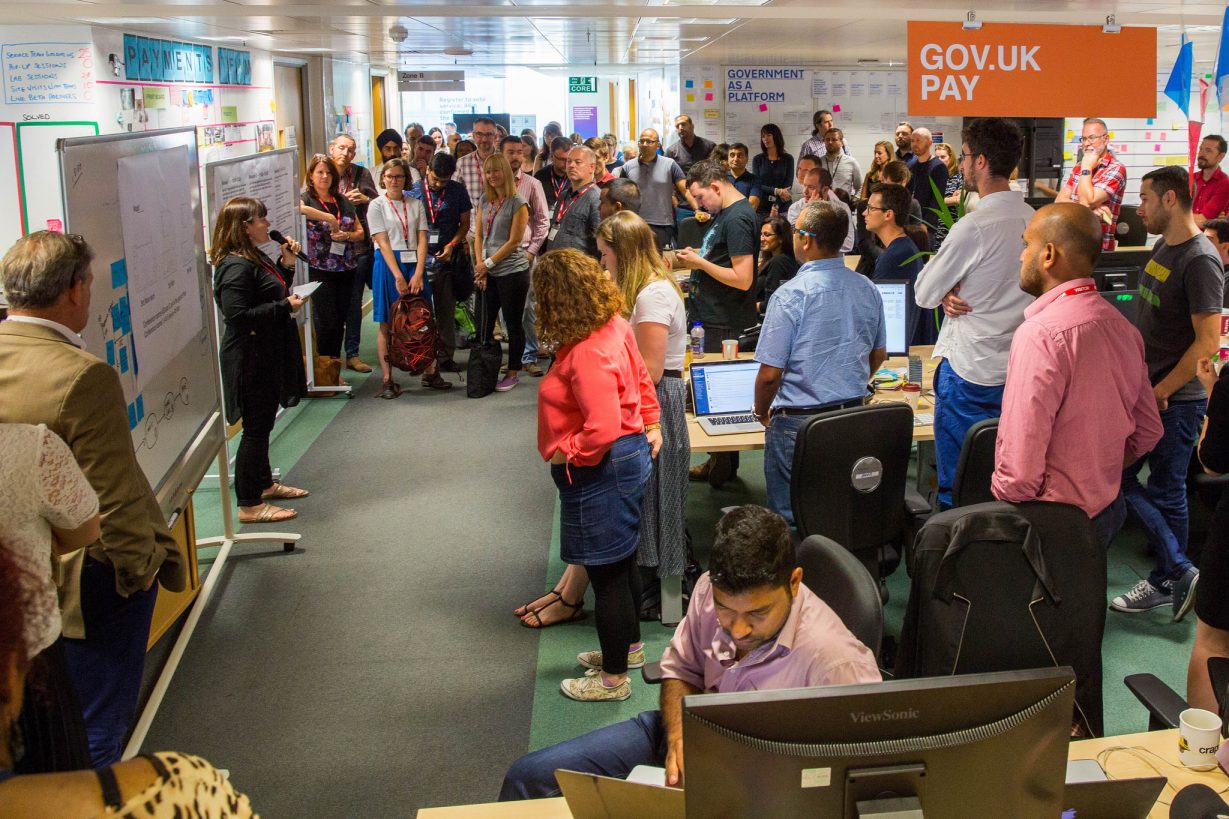 At GDS, we hold quarterly all-staff meetings to share what we've achieved and talk about what we'll be doing next.
Each all-staff typically has 6 to 8 sessions across 2 hours, including a look at how we are doing overall. We hold them in a lecture theatre, which allows us to get multiple messages across, but interaction isn't easy.
In July, we held a feedback session, inviting staff to tell us what they want to get from these internal events. Lots of people said they'd like to try an 'unconference' so that everyone could get more actively involved.
What an unconference is
The traditional unconference takes place all in one day, with people standing up and pitching an idea they'd like to talk about. Then everyone votes and sessions run if they're popular.
But we were a bit short on space, with limited conference rooms available. We also wanted to encourage everyone to pitch, not just people who are happy to stand up in front of a large crowd and sell their idea in just a few moments.
So we set a skeleton timetable in advance and asked people to pitch their talk ideas on big boards around the office.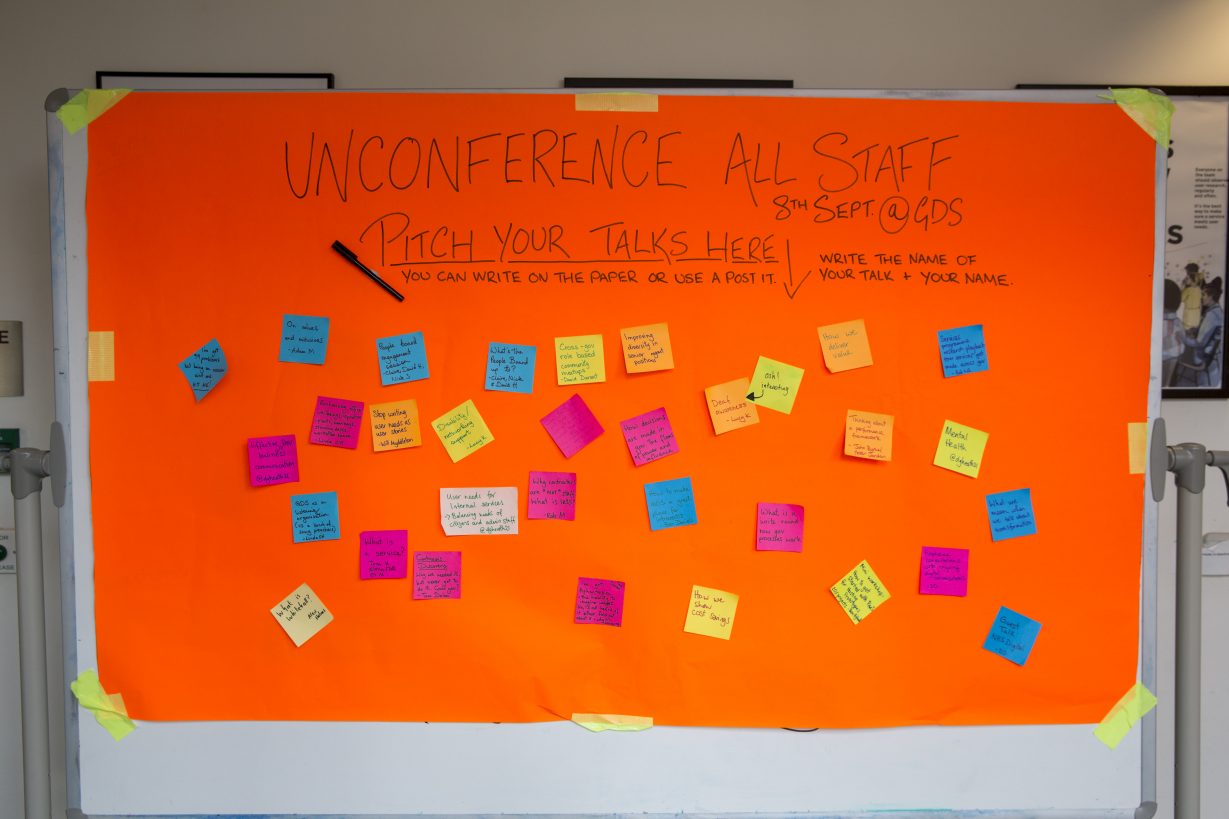 We didn't put restrictions on the format of sessions – they could be presentations, interactive workshops or an informal chat, which encouraged a variety of people to pitch ideas.
The best thing about an unconference is that topics are pitched by your peers and you can choose which sessions to attend. It also gives those who wouldn't want to speak in front of absolutely everyone the chance to present something that's interesting to them, in a way that suits them.
A list of the ideas for sessions was shared, and everyone voted for their favourites. The votes were counted, and the full agenda was decided.
We ended up with a mix of different-sized sessions. The most popular ones were scheduled in bigger rooms or across multiple session times, so more people could attend.
On the day
With both excitement and a bit of fear, we scheduled 3 different session times of 30 minutes each, which meant we were running up to 13 sessions at once. Everyone was free to attend whichever sessions they wanted and could drop in and out whenever they wanted to.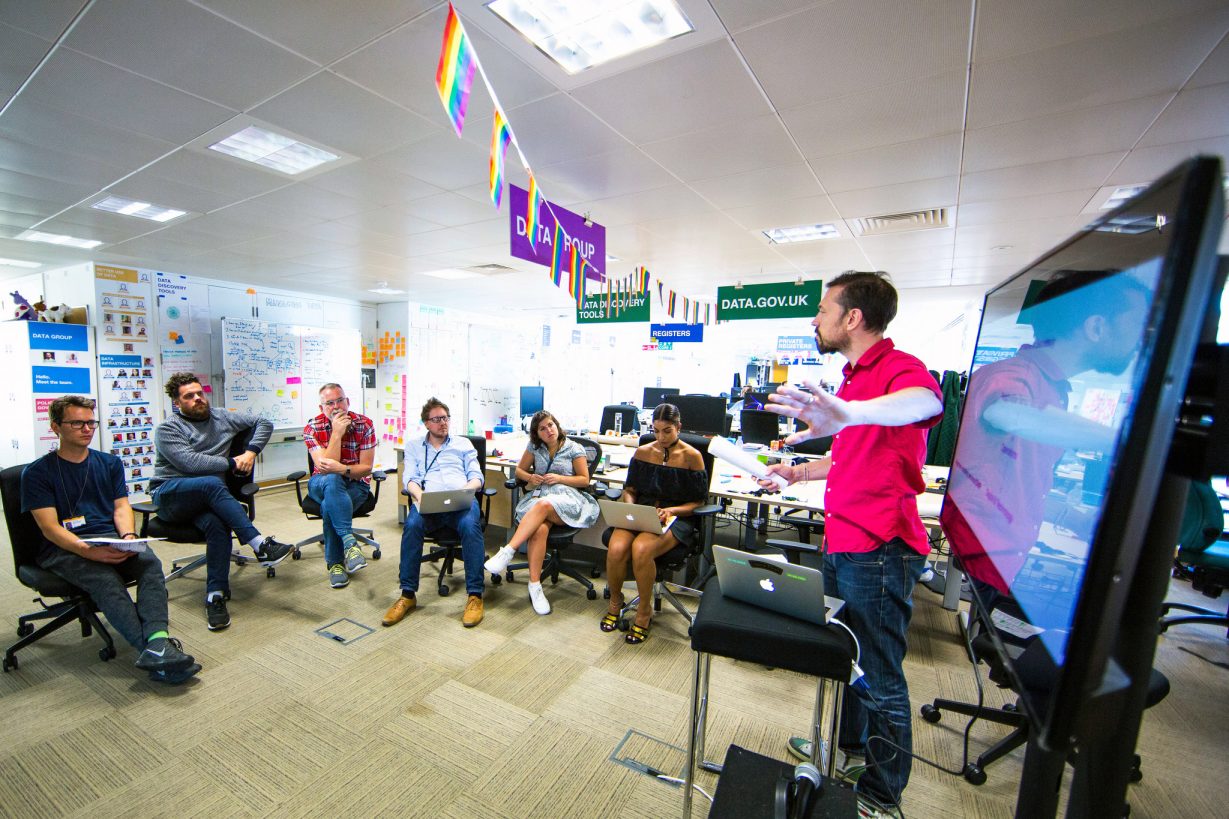 The 19 session topics were:
stop writing user needs as user stories!

user needs for internal services – balancing needs of citizens and admin staff

replace consultations with ongoing digital conversations

what is Whitehall?

how to get started with PaaS for posting prototypes

does digital service just mean online service?

deaf awareness

GDS as a listening organisation

thinking about a performance framework

cross-gov role-based community meetups

what is a service?

continuous discovery – why we needed it, but never got to do it

aphantasia – the inability to imagine images

what the People Board is up to

service programme research playback: how services get made across government

mental health

what we mean when we talk about transformation

how to make GDS a great place for introverts

why we have a creative team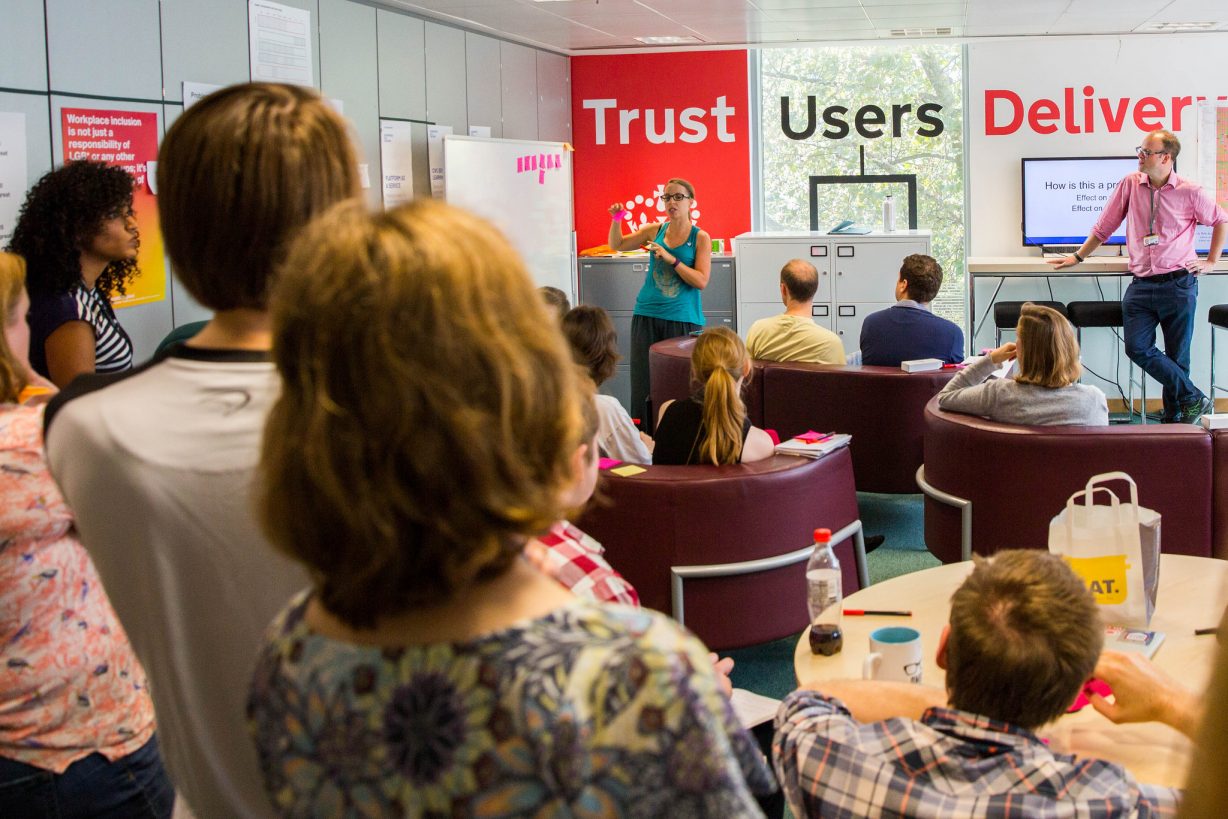 We're hoping to write blog posts about some of the sessions covered on the day. Let us know in the comments if you'd like to hear about a particular one.
Let us know what you think
It's good to experiment with the way we do all-staff meetings, though there will always be times when big announcements and information are best shared with everyone at the same time in a lecture theatre.
Our first-ever unconference of sorts was a great learning experience for us all. We've sent out a feedback form to find out what we did well and how we can improve next time. Let us know if you've enjoyed other large event formats so we can consider these too.
Thank you to everyone who bravely came forward to host sessions, and those who volunteered their time to make the day run so smoothly.