It's time to update you on what's been happening on our work with data. It's one of our three interconnected strategic areas of focus: digital, technology and data. They're so closely intertwined that we can't work on just one or two of them. It's all three, or nothing.
Mike Bracken was appointed Chief Data Officer back in March but of course, relinquished that role when he left government. So here's what we're doing next.
New beginnings
First, let me introduce Paul Maltby. Paul's been working as Director of Open Data and Government Innovation in the Cabinet Office since 2013, and is now leading the data workstream at GDS. His name will ring bells with anyone who's worked in the data sector - he's known as a vocal advocate of open data and a prolific Tweeter.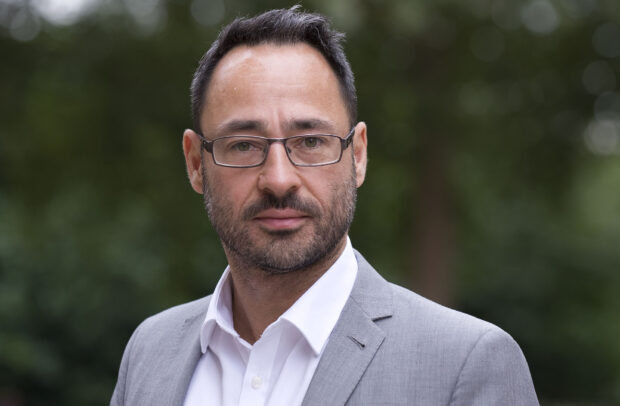 Paul and his small team are busy planning the next steps. Getting data right is a fundamental part of the next phase of digital reform, and a vital building block for government as a platform. But the potential of data goes even further.
Collaboration, not empires
The team's near-term priorities are to:
communicate the mission - we haven't communicated enough about the work or our plans for the future, so that's going to change
focus on execution and get stuff done; teams from GDS and the Government Innovation Group will work on three different strands of work, which Paul will explain in detail in a future post
move faster, which means making sure communication between various governance groups and stakeholders is better
continue to work with departments; we want to work more collaboratively with our colleagues around government
On that last point, let me be very clear: we're not trying to build a data empire at GDS. There's good work being done across government, and we want to support and encourage it. Even as policy, governance and controls remain at the centre, it's important that the management of data should remain with departments (as demonstrated recently by Companies House). Our aim is to help ensure government data is good data, and is put to good use.
We've published many blog posts about our preparatory work for government as a platform, including discovery projects and ideas for registers. That work was all useful, but it's just the smallest of beginnings. Our aim, and Paul's job, is to help departments move onwards from there. It's a far bigger, bolder and more ambitious plan.
We should value data as part of our national infrastructure, and there's still a need for central coordination of the data agenda. Keep an eye open for posts from Paul and his colleagues, as they spell out their plans in more detail.
Follow Stephen on Twitter, and don't forget to sign up for email alerts.