Katy Arnold is a User Researcher at the Home Office. 
The Home Office Visas exemplar is one of 25 projects leading the digital transformation of government. Our role is to make sure that what we build meets the needs of the people who use it. It's called user research and it's central to everything we are doing.
Since the beginning of the project we've been keen to talk to would-be users about what we're building. We started the Beta in October, and since then we've spoken to over 50 people, asking for feedback on what we're doing. This feedback has helped make the application form better: shorter, simpler, smoother and much faster to complete.
We know that we are not finished yet; far from it. But, we know that what we've achieved has definitely surpassed what's gone before. We've made the effort to ask our users what they need from our service, and that's given us a much better chance of making it work for them.
Reaching out to our users
A couple of weeks ago we invited users of the current Priority Service to come to our offices for a demonstration of the form. At the moment, the service uses long paper forms that often require repeated entry of the same details (for example if you are bringing a spouse or child into the country). We wanted to demonstrate the digital version of the application due for release, and give our users an opportunity to ask questions about it.
We also wanted to get some feedback on the new online form, so we asked users to bring their own devices, and made some of our devices available too. Once the demo was over we invited users to get online and go through the application, while we were around to gather feedback.
On the day
We had a lovely mix of people in the room: User researchers, developers, product owners, scrum masters and testers were in attendance; all interacting and researching with our users. Rachel and Marianne from the Priority Service team in Sheffield came along too; answering questions and noting down ideas for improvements. It was great to see; user research really is a team sport.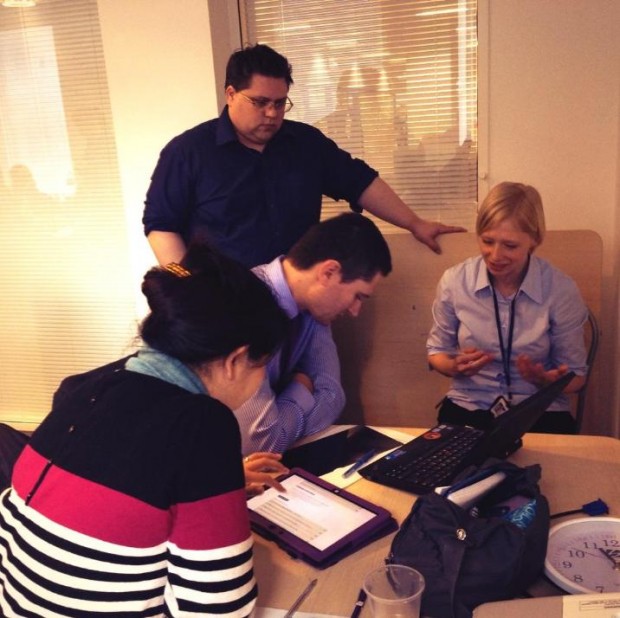 What we learned
This exercise allowed us to get feedback from a lot of users very quickly, and we're already working on the things we heard. We were thrilled to find how effective the day was at involving our developers and other team members in user research. We'll definitely do it again.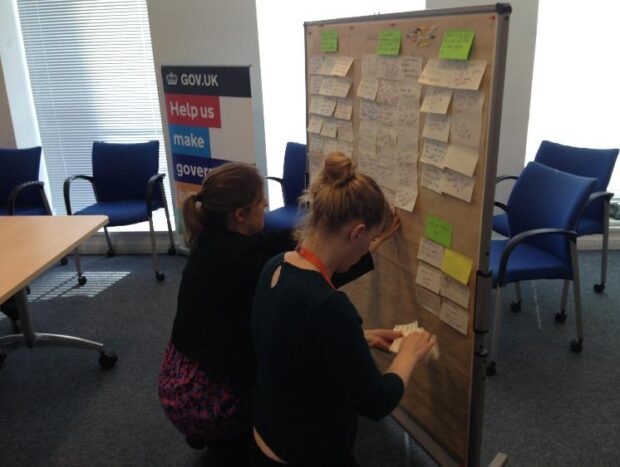 What's next
We're looking forward to seeing people using this thing for real. We'll still be looking for ways to continuously improve the service as we keep adding new features and functionality; and while we are proud of what we've achieved so far, we know that there's a long way to go.
Happily, our users are very keen to be involved — and we want to keep it that way. We'll continue to test future releases with real users every week and listen to customer feedback. As our first service goes live, we're excited to be able to measure satisfaction on the performance platform, too.
We're always glad to hear what you think. Tell us below, or tweet us:
Join the conversation on Twitter - @GDSTeam, and don't forget to sign up for email alerts.