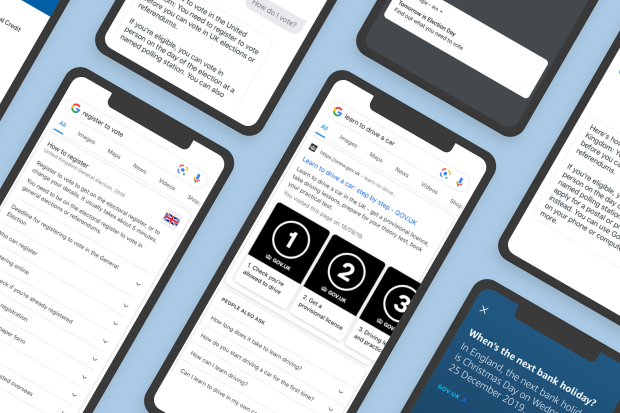 In the run-up to the general election, you may have seen some new kinds of results appearing in Google search.
They look like this: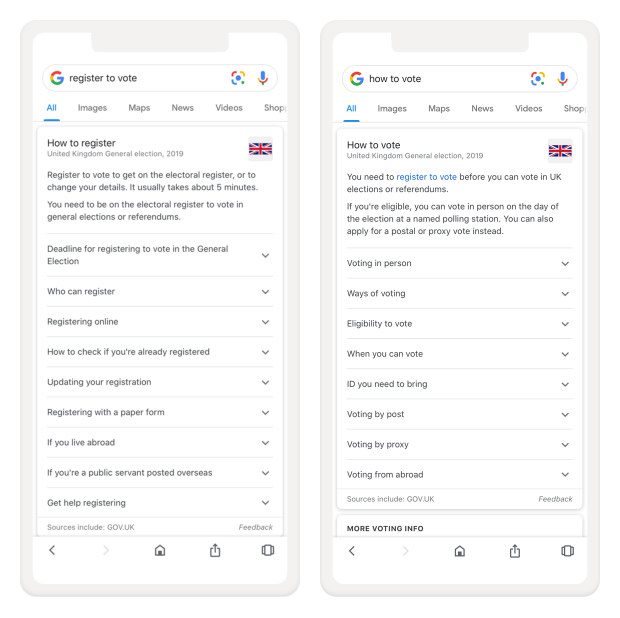 These are a special kind of Google search result called a OneBox. It's a recent feature that provides detailed information about a topic directly on the search results page.
These OneBoxes display GOV.UK content, and are powered by open standards markup we've added to the site.
What we did
We added what's known as structured data markup. This allows website publishers to provide detailed information about what specific sections of their pages are for. For example, if you're publishing a recipe, there's a standard way of indicating which bit of text is the cooking time.
Sadly, GOV.UK doesn't publish many recipes, but we do have lots of step by step processes, including things like learning to drive and setting up a company. We've added markup to these pages, which allows search engines to provide this content to people in more useful ways.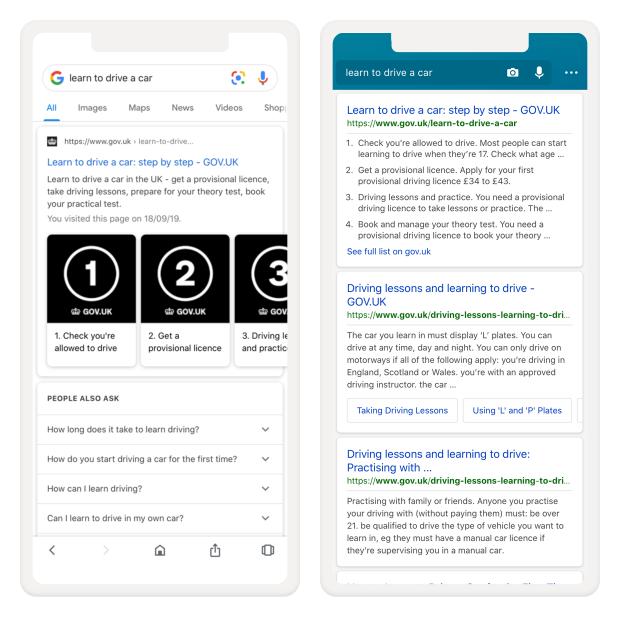 We're big fans of this approach because it allows GOV.UK content to be used in new ways and on new platforms, without us having to build specific apps for these platforms. As you can see above, both Bing and Google were able to use this markup to provide an improved search experience for our content.
This markup can be used for a lot more than search – one example is voice assistants. In the run-up to polling day, the same markup was used to power election-related answers in Google Assistant.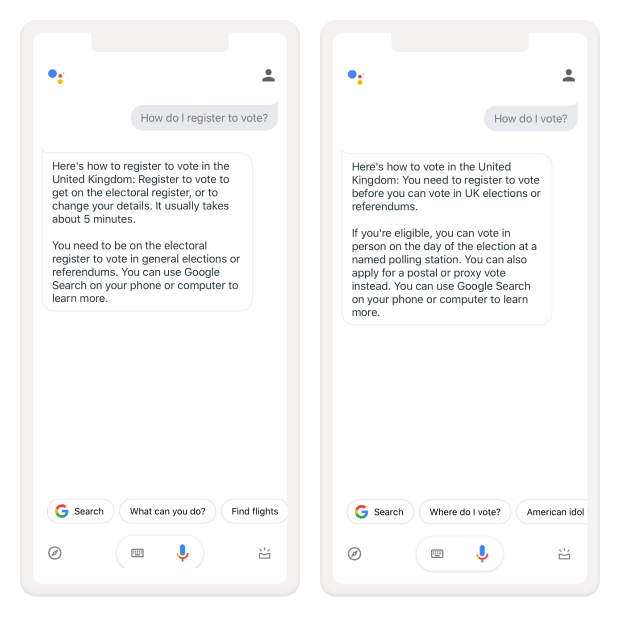 We think this approach has huge potential, and we're rolling it out across GOV.UK. So far, we've added markup to:
1,630 high-traffic guidance pages – using

FAQPage

markup

47 step by step journeys – using

HowTo

markup

342,000 navigation links – using

BreadcrumbList

markup
This builds on our offering of open APIs. For example, our Bank Holidays API, which provides definitive listings for UK bank holidays, is currently used by Amazon to power answers in the Alexa voice assistant, by the Guardian to calculate delivery dates, and by the Ministry of Justice to allow people to schedule prison visits.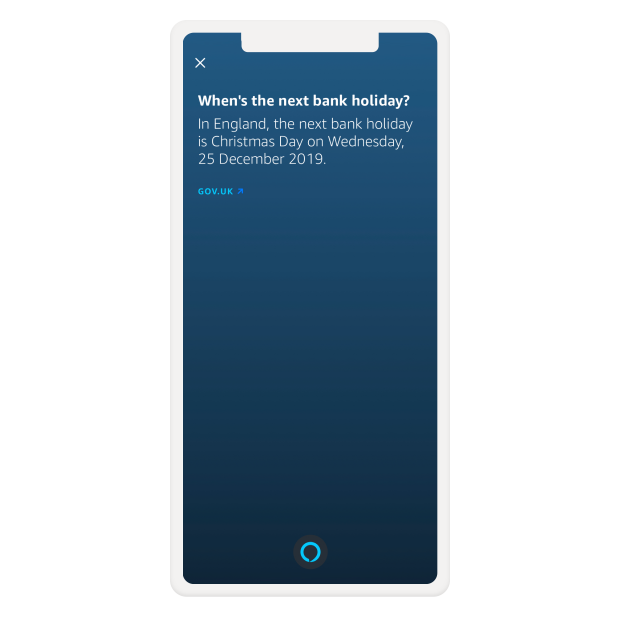 Why we're doing this
Users expectations of digital services are rising all the time, and we need to ensure GOV.UK keeps pace. As Jen Allum wrote earlier this year in her vision for GOV.UK, one of the ways we plan to do this is by meeting users where they are, meeting user needs at the point of need.
For simple factual queries, like finding the next bank holiday, we want users to be able to get trusted information quickly and easily. Increasingly, the simplest way to do this is to type out a quick search or ask a voice assistant.
We think we can enable many more quick, natural language interactions with government, by adding open standards markup to GOV.UK content and making it available for everyone to use.
All our content will continue to be accessible in full on the GOV.UK website. But keeping pace with users' expectations means GOV.UK needs to be more than a website. We also need to be the trusted source of government information in search, voice, and wherever users take us next.