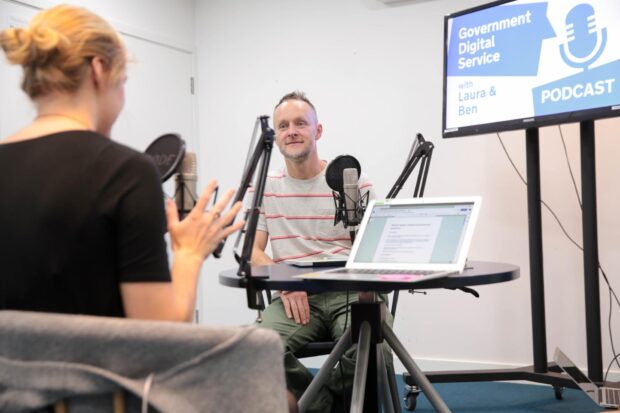 At the Government Digital Service (GDS) we want to be a workplace that supports its employees with their mental wellbeing. 
To do this, GDS has a mental health network that is part of its Wellbeing Working Group. The network's activities include monthly mental wellbeing Q&As on Slack and sending out a dedicated newsletter. There are also mental health and wellbeing champions and trained mental health first aiders – volunteers who listen in confidence and signpost to appropriate help. GDS recently signed the Time to Change pledge which is a commitment to changing the way we all think and act about mental health in the workplace.
In November's episode of the GDS podcast, Laura Stevens, Writer at GDS, speaks to Ben Carpenter, Inclusive Services Lead at GDS. Ben is co-lead of the Wellbeing Working Group, runs the Slack Q&As and is an active member of the mental health network. Ben speaks about mental health first aiders, how to run a network like this and how it works at GDS. 
The episode closes with Ben's tips on how to support mental wellbeing in the workplace: be bold, be open, have champions and have a forum to talk.
You can follow Ben on Twitter.

You can subscribe to the GDS podcast on Apple Music, Spotify and all other major podcast platforms.

You can read a transcript of the podcast on Podbean.