To mark International Women's Day, we've asked our colleagues in technical roles to share what it's like to work in government and how we can encourage more women to join the digital, data and technology profession.
Here's what they said.
Sunitha Chacko, Head of Technical Architecture Community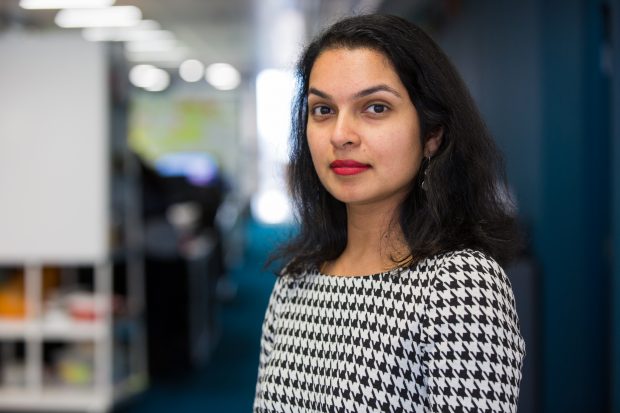 I joined GDS as the Head of Technical Architecture Community. I collaborate with other GDS leaders to build technical architecture capability that can deliver the GDS mission as well as support capability building across government. I have oversight of the work of community members on projects and programmes.

As a technical architect in government, you have the ability to influence meaningful change across government and society. You work with business and technology stakeholders to translate business problems into technical designs.

I encourage women to join the profession as GDS is strongly committed to empowering change to tackle diversity issues. You get to be part of an excellent community of technologists where everyone is encouraged to 'do the right thing'. You will be offered extensive learning and development opportunities to help support your career progression.
Louise Ryan, Technical Architect
I'm a Technical Architect. My role is multifaceted but in a nutshell, it is to direct the technical strategy within a service and to work closely with the team to bring it to life.

Being a technical architect in government is great! Government has some amazingly interesting problems to solve. By solving these problems you're going to be helping save taxpayers' money and, far more excitingly, create high-quality services for potentially millions of people to use.

The percentage of women in leadership positions in technology is still low. It's deeply unfair that for whatever reason, women are missing out on these opportunities. So we need more strong role models. We should encourage women to join the profession because a career in technology can be extremely rewarding.
Holly Ellis, Director of Capability, GDS and Digital, Data and Technology Profession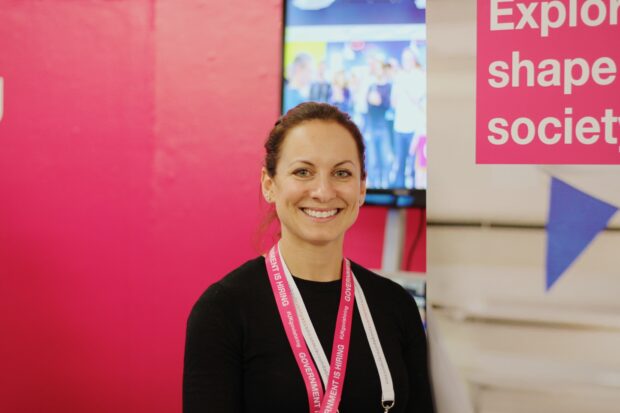 I feel privileged to work for an organisation that is paying such great attention to gender inclusiveness, and to be tasked with delivering strategic interventions to tackle gender diversity across digital, data and technology in government.

It is timely that this month we launch our first cross-government gender diversity working group, which will allow to share best practice and develop single plans for long-lasting change across the board.
GDS has partnered with a number of departments to recruit Technical Architects into government in several locations. Find out more about the jobs, departments and locations.
Tonea Charlery, Associate Delivery Manager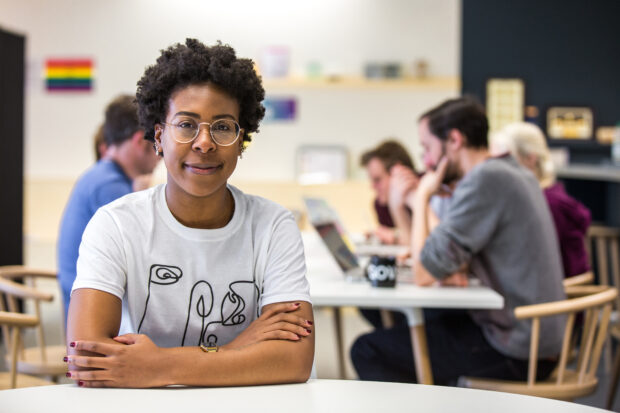 I'm currently working with a team of content designers. My role involves ensuring the team members have all they need to do their jobs. I facilitate team ceremonies, such as stand-ups, retros and the occasional workshop. I help remove blockers from the team and help my colleagues come up with solutions to many problems.  

Being a delivery manager brings out a lot of skills and you develop a new level of thinking. As a delivery manager, you can accomplish a lot of things working on a project. You bring people together, help them communicate with each other (and the wider team) and solve problems as a collective.   

No one day is the same when you're a delivery manager. It's a multi-faceted job with lots of things happening at pace. You can learn many things that add value to your role, such as coaching and various agile methodologies. If you want to continuously learn new things as well as lead a team in delivery, then you should go to agile meet-ups, and network, shadow delivery managers in various places and even try and introduce elements of agile in your current job.
Pea Tyczynska, Junior Technologist – Digital Marketplace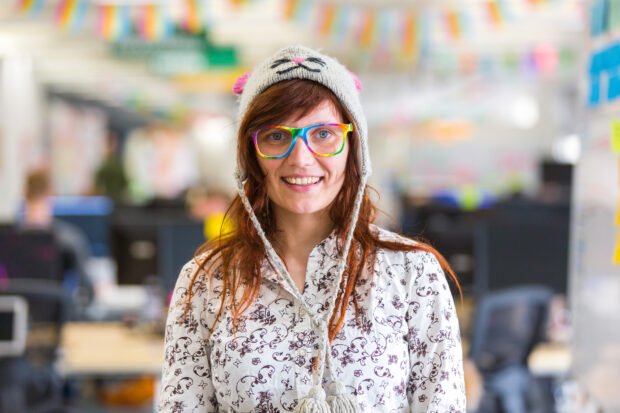 In my role as Junior Technologist I am working as a member of a multidisciplinary team to deliver new features and improvements to Digital Marketplace, which is a digital procurement service. I take part in all stages of delivery, including research, prioritisation and the design process. Still, my main responsibility is to write and maintain the code for the service together with my developer colleagues.

I massively enjoy working for GDS. I love how we work in agile methodology. It means we divide our work into small chunks which are easy to test and improve upon. It also means we check often if the feature we are building is still what our users need and we can change our course easily if it's not.

I also appreciate the open culture at GDS: I feel I can talk about any issues I see, and I can be proactive and give talks and get involved in other activities. But most importantly I'm happy that I can work on projects that will – directly or indirectly – benefit our society. It gives me extra motivation to do my best.

I would encourage all women to try coding. It is very empowering to know a language that enables you to create working things – it feels almost like learning magic. And nowadays it's so easy to give it a go. There are plenty of free online courses that require neither prior coding knowledge nor maths skills. This is actually how I started my adventure with web development less than 2 years ago, and it was one of the best, most life-changing choices I've ever made.
Irene Lau, Tech Lead – GOV.UK Verify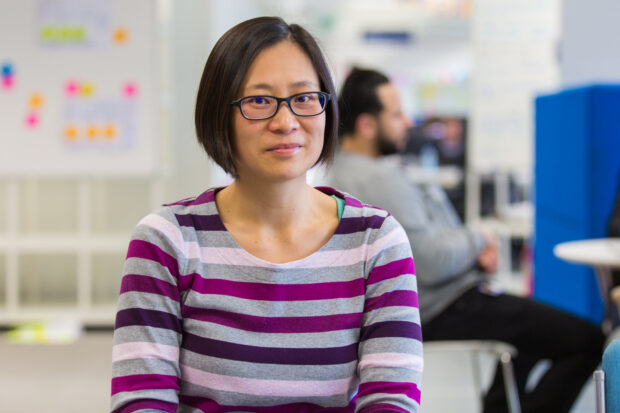 I have recently taken on a Tech Lead role in one of the teams on the GOV.UK Verify programme. My daily job involves: working closely with our product and delivery managers to identify, prioritise and break down technical tasks into sensible chunks of work, organising developer pairs to deliver the work and ensure their personal growth, but most importantly ensuring that we produce good-quality software that solves the needs of our users.

Having been in the private sector most of my career, GDS is a very different place to work. On the technical side, we aim to implement the right thing with our best effort. When pain points become too apparent they are turned into a mission so that they can be tackled in a planned fashion, rather than as ad-hoc work.

People at GDS are always approachable and we work together well with non-technical colleagues as multi-disciplinary teams. I particularly enjoy the autonomy and flatter management structure across the programmes where decisions are made collectively, and where all voices – not just the loudest – are heard.

Gender diversity in any profession promotes a diversity of views, which ultimately improves the quality of the work and output. Female developers have always been rare and there's a misconception that it's a 'nerdy' career. We should continue to reach out to GCSE and A-Level students to create interest in this field and to show what it's really like to work as a developer.
Silvia Mandala, Software Engineer – GOV.UK Pay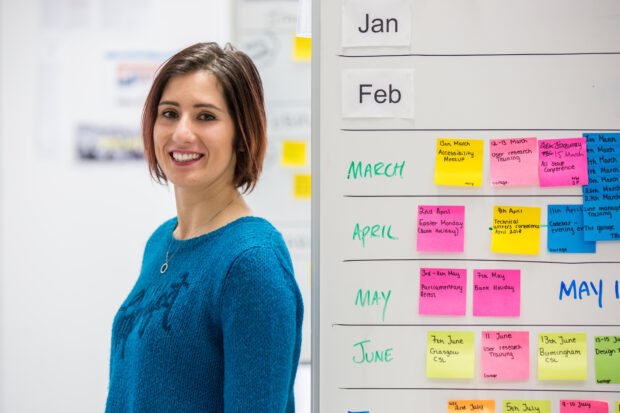 Making things that help people is a real honour. I work as a Software Engineer at GDS, and basically spend my days as a puzzle-solver. I'm part of the team building GOV.UK Pay, the government's online payment platform.

We surface issues people are facing, try to come up with solutions, test them, iterate. Every day we try to make a tiny little thing better than the day before – over time, this process compounds. It's a great mindset to absorb in life too.

I want to share that I still feel like an imposter from time to time. I think it's never going to go away, and I'm ok with that. As women, we often tend to focus on all the things we have to learn, and we forget to take pride in our work. If I had to give a piece of advice to anybody wanting to work in any creative industry, I'd simply say: care about your craft, always strive to get better, but most of all, accept and cherish that your work is imperfect. And that's perfectly ok. Do it anyway, share it, make a difference, no matter what.
GDS has partnered with a number of departments to recruit Technical Architects into government in several locations. Find out more about the jobs, departments and locations.

We're also doing some new user research on gender diversity in tech. If you're interested in participating, please email us.