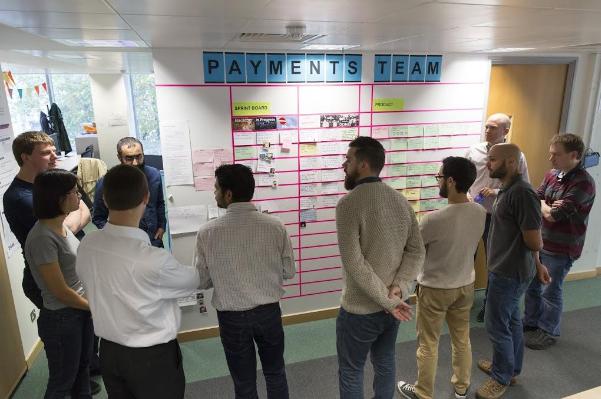 We've previously blogged about the work we're doing to make payments more convenient and efficient. During the alpha phase of our project we developed a prototype that helped us do user research and test our technical ideas. We've now started the beta phase where we'll take real payments. We've also given our project a proper name: 'GOV.UK Pay'.
Working with partners in government
A cross-government platform can't be developed in isolation. It needs collaboration, business process analysis, and lots of user research. We've already talked with many of our colleagues across government to find out how they currently take payments and how that could be improved. We're now starting to intensify that research and focus on taking credit and debit card payments for some online transactions of our partners:
Companies House
Environment Agency
Home Office
Ministry of Justice
We'd like to say thank you to all those teams for collaborating with us to develop this beta phase. Their contribution is vital - we can't (and we won't) launch anything until we're all certain it meets user needs and achieves the highest security standards.
In the coming weeks we'll collaborate with these partners to make sure we fully understand the needs of citizens using the payments service and the civil servants administering the payments. The developers in our team will also start pairing with our partner's developers to focus on technical integration.
Future plans: Direct Debit
In parallel to doing the development work, we're also going to start exploring the user needs associated with Direct Debit payments. DVLA has recently successfully implemented the Direct Debit payment method, and we're excited to have them help us kick off the research. We plan to start the actual development work for a Direct Debit payment method early next year.
If you're interested in our project please get in touch.
Does this sound like the kind of problem you'd like to work on? We're currently hiring developers and web operations engineers. We're always on the look out for talented people to join the team so take a look at our videos describing how we work, our vacancies page, or drop us a line: gds-recruitment@digital.cabinet-office.gov.uk.
Follow Till on Twitter and don't forget to sign up for email alerts.