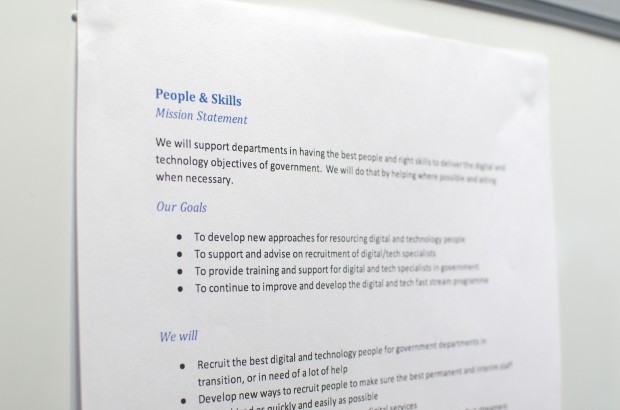 When we're working with the 25 exemplar services, the transformation team often get asked how to govern service delivery in an agile world. By 'govern' we mean how people steer, direct and assure service delivery; i.e. how to make sure that the right things are being done in the right way.
This is a tricky area, so GDS has been working on some advice on how to do this.
To start with, we've come up with six principles for people to start using when they are considering how to govern service delivery. There's a detailed post about this on the transformation blog. The principles are the start of the work, so keep an eye on the blog for further ideas.
Here are the principles:
1 Trust and verify
2 Don't slow down delivery
3 Decisions when they're needed, at the right level
4 Do it with the right people
5 Go see for yourself
6 Only do it if it adds value
We welcome your feedback, please leave a comment on this post, or the full principles post on the transformation blog, or complete our quick survey.
Follow Ashley on Twitter, and don't forget to sign up for email alerts.
---