One of the best things about well-designed digital services - shopping, banking, booking flights - is how much more efficient they are for users. But an equally big plus of digital is the efficiency benefits for organisations providing those services. And for the government in particular, digital has huge potential to help us provide better services for less money.
Exactly how much less money is the really exciting part. The government spends about £6bn - £9bn on transactional services every year. The Digital Efficiency Report, which we published alongside the Government Digital Strategy, suggests that if we made these services digital by default, the government could save between £1.7 billion - £1.8 billion every year.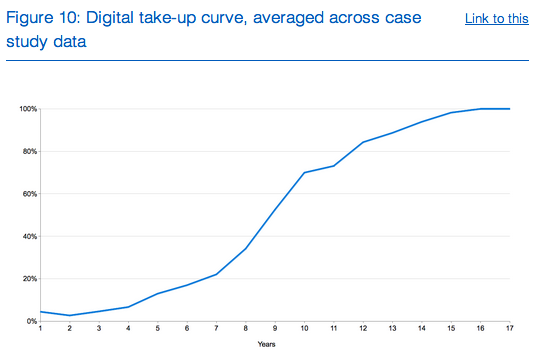 This won't happen straightaway. There is lots of hard work, investment and development needed to make these savings a reality. But digital can make a real difference quickly. The report estimates that over £1.2 billion could be saved through digitisation in this Parliament alone. Some of these savings will help to reduce the deficit. Others will be passed on directly to users in the form of cheaper services.
The Digital Efficiency Report is not the last word on savings from digital services. Our report is based on historic data; examining the savings that have already been gained from going digital. As we see more evidence of the benefits from the government's new approach to the web, we can revise these estimates - and we expect that revision to be in an upward direction. Alongside this, departments are working on more detailed analysis for the potential efficiency gains from digital services, putting together robust business cases and understanding what needs to be done to unlock real financial benefits.
Alongside the Government Digital Strategy, this work shows that going digital is good news for the public - as service users, and as taxpayers too.