Hens and chickens, or breeders and meat?
Part of a GDS content designer's role is to choose the best words to explain what a web page is trying to say. It's got to be easy to understand, simple to find and, it goes without saying, useful.  Working on GOV.UK throws extra challenges into this mix.
Firstly, our 'detailed guidance' format contains some of the more complex information that the content design team works on. And while the principles of plain English, search engine optimisation (SEO) and usability are all applied rigorously, these pages are by necessity more dense than the mainstream pages. The users looking for these public sector pearls of wisdom want more facts, background information and in many cases, detailed guidance.
Secondly, the users who need this information are often very specific groups of people.
Here's just one example. In the case of a detailed guide for farmers, optimising content with the search term 'breeder chicken' is better than using 'hen' or 'day old chick', even though the latter terms are far more popular online. The same applies to 'broilers' and 'chicken meat'.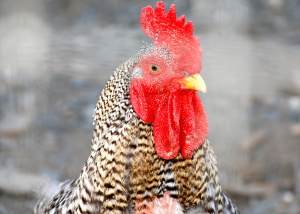 Farmers and middle class housewives
Consider a poultry farmer looking online for chicken farm welfare regulations. To him, the feathery creatures he farms are affectionately known as 'meat chickens' or 'breeding chickens', or even 'broilers' and 'breeders'. These might well be the words he types into a search engine when looking for information.
To you and me 'keeping chickens' and 'laying hens' are far more familiar terms. This is confirmed by a simple SEO analysis of the poultry-related content on the internet. However, loading the chicken welfare regulation content with these keywords won't be of much use to farmers. Google 'keeping chickens' and you will soon see why.
Similarly, you may think 'hen' is a popular keyword, but in the context of poultry farming a content designer would suggest otherwise. A farmer is unlikely to want to know where to buy a patio-friendly hen house or post a picture of his favourite chick in the Clucks and Chooks forum.
It works both ways too. Most people searching for 'chickens' online are unlikely to want to know how to deal with feed hoppers or surplus chicks. Applying intelligent content design and writing in plain English on GOV.UK is a good thing for everyone.