We're doing a lot of user testing over the summer, and Sarah Prag has a quick update on a couple of things we've already changed based on what we've learnt so far.
Thanks to our colleagues in the Insight team we're benefitting from a full programme of user testing this summer, using a range of methods. Kate Cook and Nick Breeze from that team will be sharing more about the approach in a separate post, but I wanted to share a few quick headlines about things we've already started to change or work on as a result of the testing.
One clear message coming through is that users really like the style and presentation of the information on GOV.UK - praising the language used and the lay-out of the content. So we'll be continuing to write more content using the Style Guide and formats that we've developed.
Where we do need to focus some attention is on helping users to find and navigate around the content, and there's a lot of work in progress to make this as simple and intuitive as possible.
In the last week we've added a "Home" link to the top of every page, to sit alongside the "All sections" link. Before we added this the only way back to the home page was to click on the GOV.UK logo, but we've found in testing that very few people realised they could use that.

We also discovered that people were confused by some of our content (Guides, like this one) having tabs for chapters vertically down the left, whilst other content (Benefits, like this one) were laid out with horizontal tabs across the top. We've therefore switched the navigation tabs for Benefits to the left, to be more consistent and will now be able to make further iterations to both of these formats in tandem.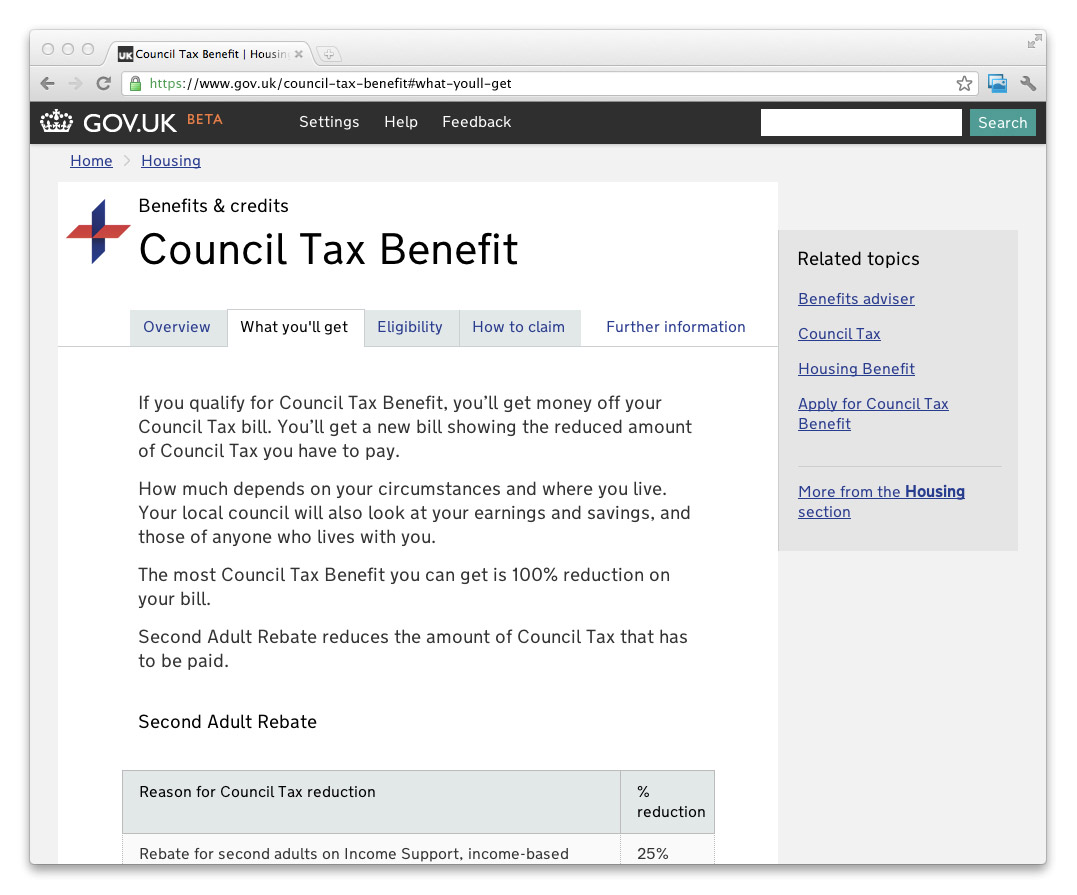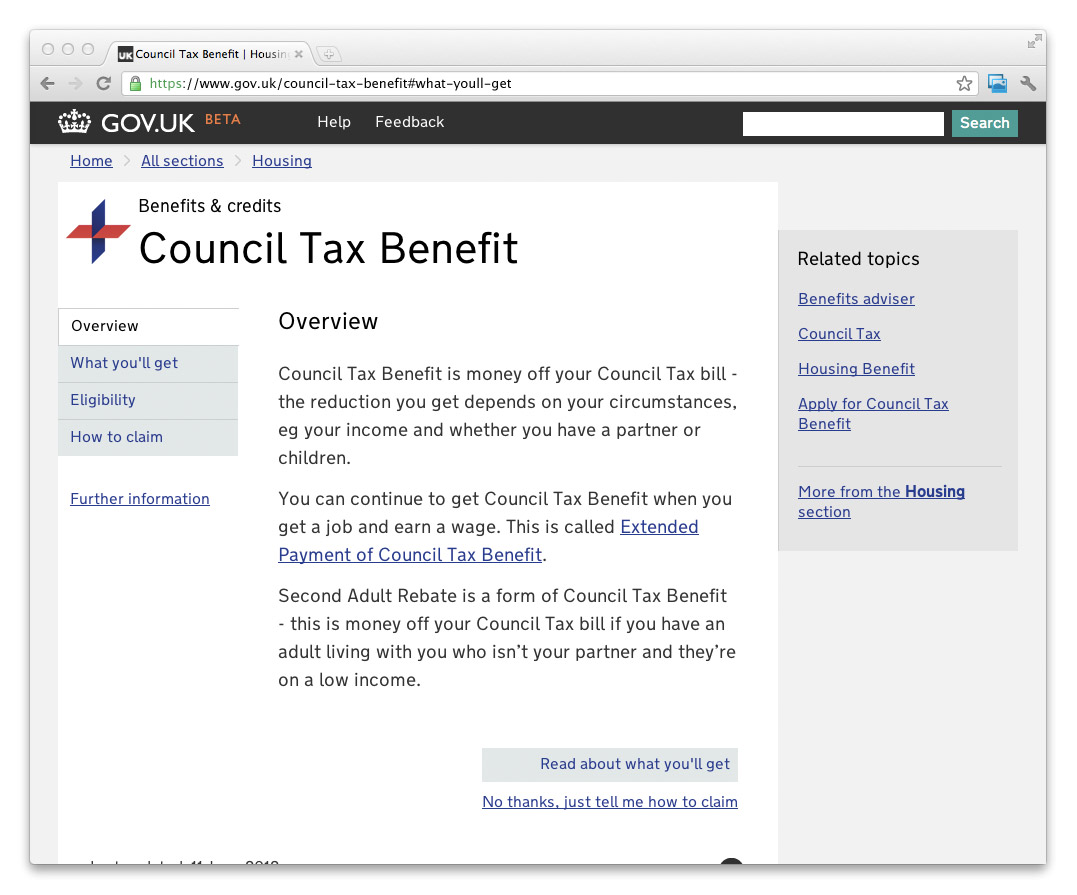 We know that our search results aren't yet as helpful as they should be, and the testing has confirmed that, so work in underway behind the scenes to improve this. In the meantime a change will shortly go live which will simplify the way we present search results. Previously there were two links in each result, one to the content and the other to the section it was associated with, but this was a bit of a red herring which led users down the wrong path. We've therefore removed the section link from search results and also from the listings on our browse pages.  The brightly coloured format icons next to every result were also a distraction so these have gone too. 
These are just a couple of things we've already changed off the back of the first round of testing, with other work still in progress. There's been a second round this week which has highlighted some further improvements we can make and with two more rounds planned over the coming weeks you can expect to see a lot more iterations!