An understanding of how cookies work is the first step in helping people to make informed decisions about the impact of these technologies on their online privacy.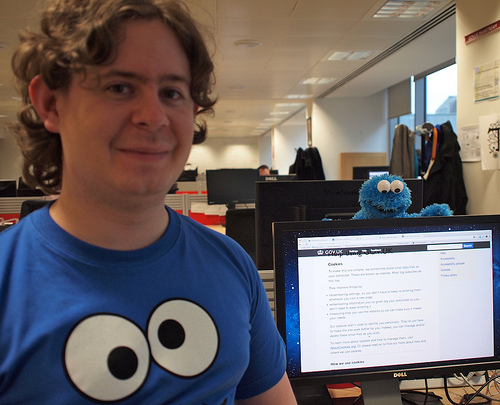 That's why we're releasing this video to explain and raise awareness about how cookies are used by many government departments.  We hope that the video presents information that might otherwise be ignored, in a clear and engaging way. This supports the position of the ICO, writing here in their guidance, on the need to raise levels of awareness and understanding of how cookies are used:
"A clear understanding of users' levels of awareness of what cookies are, what they are used for and how they can be managed, is fundamental to any consideration of the level of detail that needs to be provided about cookies, and the way in which the requirement to obtain consent can be satisfied."
Without a better and wider understanding of the sliding scale of desired online privacy levels, as well as the benefits, trade-offs and negative implications related to cookies, it's difficult to have a reasonable and nuanced debate about privacy or privacy intrusion.
In an earlier blog post, GDS stated that education and transparency were the central components of its approach towards becoming compliant with the new Privacy and Electronic Communications regulations. Various surveys on this issue suggest that prioritising education and transparency was the right approach.
The 2010  Which? survey (of about 1,468 UK adults, weighted to make it representative of the wider population) suggests that  awareness levels about cookies amongst the general public is low. Only 50% of those surveyed knew what cookies were, and only about 30% felt they had a "good understanding" of them.
Similarly, a PricewaterhouseCoopers online survey of over 1000 individuals the following year, found that " 41% of those surveyed were unaware of any of the different types of cookies (first party, third party, Flash/ Local Storage)" demonstrating that there is still work to be done in this area.
Both the ICO and the Department for Culture, Media and Sports (DCMS) support efforts to help people better understand the ways cookies are used.
We hope  that this video will be widely viewed and is a useful contribution in the ongoing debate. So, please feel free to share the video via, or to embed it in, your website. We welcome your feedback.