As more and more government services are being provided online, it is becoming increasingly important to have a simple and user-friendly way for users to assert their identity in order to access these services. This access should be consistent across government, secure and able to preserve users' privacy. A cross-Government approach to identity assurance took a major step towards market this week with the issue of an Invitation to Tender for one of the Government's key digital services.
The Identity Assurance Programme within Government Digital Service (GDS) is working to optimise the way users can assert their identities to access government services. Government recognises that it is not necessarily best placed to design every detail of the ID assurance process, and will use the services of private sector ID providers (IDPs) to ensure that there is a simple, user-friendly and effective way for the users of government services to assert their identities.
Identity Assurance for Universal Credit
With support from the GDS Identity Assurance team, the Department of Work and Pensions (DWP) is procuring a framework of suppliers from which to appoint the services of private sector IDPs. This is building on the high level service description developed by the Cabinet Office in open consultation with the private sector and on the intensive development work carried out by DWP for Universal Credit. Universal Credit is the Government's major benefits reform programme designed to make the benefit system simpler and clearer for recipients, and to make work pay.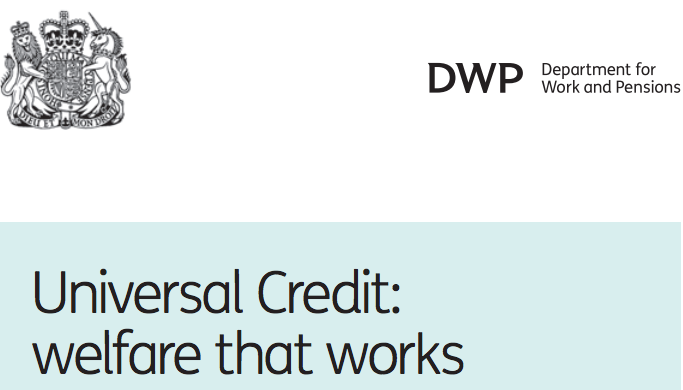 DWP and Cabinet Office have been working closely for several months now, determining the specific requirements from prospective IDPs that will meet the needs of Universal Credit and other government services. The contract notice for this procurement was published on 1st March 2012 and Good Practice Guides were published earlier this month. A selection of potential suppliers has passed the Pre-Qualification Questionnaire stage of the procurement and they were issued yesterday with the Invitation to Tender (ITT) documents.
The tendering process will run for several weeks and is expected to report successful bidders in September 2012.
Issuing the ITT is a major step forward as it is the first time that the initial requirements for a cross-government approach to ID assurance have been set out in a departmental procurement for multiple suppliers. It is a clear indication to prospective suppliers that government has a real proposition for developing a market of IDPs. It will also provide a working platform for further refinement of the ID provider service, based on real user experience of a flagship government service.