We said we'd be iterative, so here's a list of all the changes we've made since the release last night. Most of these things went live at 3pm today - largely based on your feedback - so keep it coming!

(So you know - we've had 80 actionable comments via Twitter, 75 from Get Satisfaction and 90 via the email address.)
1. We've added a sitemap.xml file which was missing from our original release. Google need this to index the site properly, they should be happily indexing away right now.
2. The thing we're proudest of - we've made the smartphone experience of the site quite a bit better since last night - because lots of you asked for it. The places you'll notice the biggest improvements are on the homepage and all the guides. We've also turned off autocomplete and moved the 'related' box to the bottom of the page on smartphones. Big thanks to James Weiner, Frances Berriman and Josh Marshall for working on this today and getting it sorted quickly.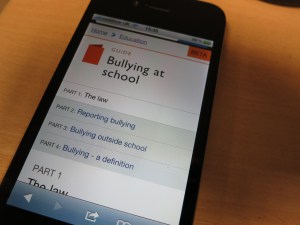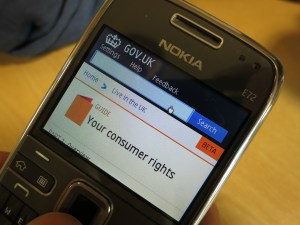 3. We've enabled json endpoints for search results. This means the site is machine readable for those who want to re-use the content under the Open Government License.Thanks to @harrym for suggesting this.
4. We've fixed errors related to kml (which is for location and mapping)
5. We've updated the copy on the inheritance quick answer to include information about descendants of grandchildren.
6. The bank holiday page tells you the date of the next bank holiday in big type, we've amended this so it also tells you the name of the holiday.
7. We've also been fixing the occasional typo and errant piece of punctuation. And we've updated bits of content such as:
In the 'Parliament and MPs' guide we've refined the list of political parties represented at Parliament to remove a duplicate.
We've changed the title of the 'Student finance 2011-12' guide for consistency with the 'Student finance 2012-13' guide.
Thanks very much for  all the feedback we've had so far. More changes to come..