Applications for the Digital, Data and Technology (DDaT) Fast Stream programme are now open. You can register for the programme now. 
In this blog post, Anna and Kevin – Fast Streamers based at the Government Digital Service (GDS) – talk about their experiences of the scheme and share their tips for applying.
Anna – Governance and assurance lead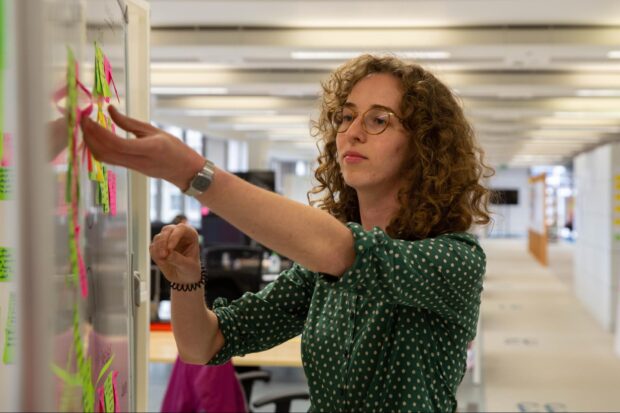 As a history and Asian studies graduate with no digital experience, it may seem unusual that I wanted to join the DDaT Fast Stream. However, I wanted to experience the opportunities available in digital and get a chance to get practical training while working.
While I don't use my academic knowledge day to day, my degree has been helpful in other ways. For example, skills like writing in different styles, working to deadlines, presenting, processing information and learning things quickly, are all things I do each week. 
Digital expertise is not required for the DDaT Fast Stream. Instead, the assessors are looking for people who think for themselves, communicate well and can solve problems. You must also be eligible to work in the UK and have at least a lower second class degree from any discipline, unless you are already a civil servant, in which case you do not need a degree. 
I am just finishing my first year on the DDaT Fast Stream. Since October 2018, I've worked as a product manager at the Ministry of Justice (MoJ) and a governance and assurance lead at GDS. And, I'm about to go on secondment for 6 months to the charity Juvenile Diabetes Research Foundation, to work on digital strategy. Below, I talk about what I've learned during my first year on the scheme.
Learning on the job 
A big part of the Fast Stream is learning by doing. From my first day at MoJ, my colleagues accepted me and respected my opinions. 
I joined a team that supported and developed 5 live services. In my first week, I had to complete a backlog of tasks and prioritise the work of 7 people who were getting ready to work on a 2-week development sprint. 
While this was daunting, it meant that I was part of the team and making decisions from day one. I had the support of a manager who could step in if needed and supported me in front of more experienced colleagues. My learning curve was steep, but the people in my team helped me develop by teaching me and trusting my judgement.
Discovering different parts of digital
Before starting on the Fast Stream I had a very narrow idea of what digital meant. By doing different postings, I found different areas of digital work that I otherwise wouldn't have known existed. 
I'm now interested in user-centred design, specifically user research, which helps teams learn about users and create services that meet their needs. I've been able to do user research in both of my placements so far, despite neither being a dedicated user researcher role. 
At MoJ, I visited users in Nottingham and observed them using our products. At GDS, I sought out user research experience and shadowing opportunities. I then applied user research to the non-digital area of risk management.
Tips for applying for the DDaT Fast Stream
The Fast Stream assessment process is long and can be intimidating. It's designed to find people who have initiative, are creative thinkers and work well in a team. The assessors are looking for people with leadership skills. This means applicants with confidence in their abilities, team players, and people who can make decisions under pressure. The assessment centres are designed to test this, but not to catch you out. 
I would recommend the DDaT Fast Stream to someone who likes solving problems and asking: 'Is there a better way to do this?'. Working in DDaT attracts people who are collaborative, creative and passionate about making government work better for citizens. The flatter hierarchy and desire to shake things up sets working in DDaT apart from other areas of the Civil Service.
Kevin Xu – Assistant Private Secretary, Director General's team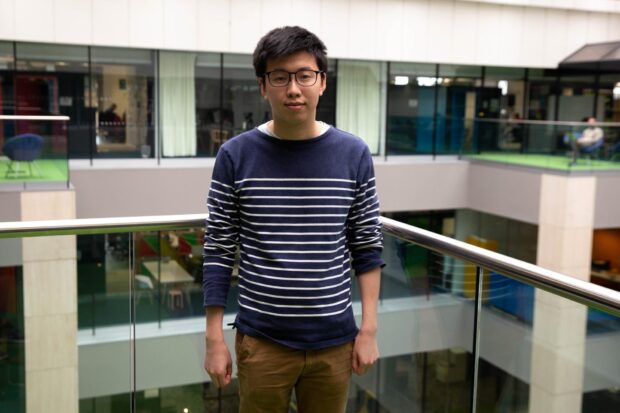 I joined the DDaT Fast Stream as I wanted to use innovative technologies to help solve society's challenges. My background is in philosophy, and I am specifically interested in the ethical use of technology and data. Since starting one year ago, I've seen how data and emerging technology can have a huge positive impact on people's lives. 
Delivering data projects at HS2
My first placement was at High Speed Two (HS2) Limited, the company responsible for developing and promoting the UK's new high speed rail network, where I was a data science delivery manager. 
This role had 2 parts. Firstly, as a delivery manager, I was responsible for managing the output of a development team. I developed expertise in digital ways of working by undertaking a 2-week agile course at the GDS Academy. Secondly, I worked as a developer to support the production of a data validation pipeline. I learnt a number of programming languages, such as Python, which I used to process and validate our data, and SQL, which I used to manage the databases storing this data. Through this, I developed an understanding of what good data looks like and the potential for how it can be used. 
Data Science Accelerator 
During my placement at HS2, I was also fortunate to be able to take part in the Data Science Accelerator, a capability building programme hosted by GDS. As part of the programme, participants work on a data science project that benefits their home department – for me, this was to predict noise pollution levels along the HS2 route. 
This involved spending a day a week for 3 months extracting data, visualising data and using machine learning techniques to create predictive models. I was supported throughout this experience by a mentor data scientist from HM Revenue & Customs who helped guide the entire process.
I learned that as important as technologies are, innovation is really about the people. I really enjoyed getting to know the other participants as well as the Data Science Community, all of whom were willing to share their knowledge.
Innovation at GDS 
The relationships I had built at GDS helped me fit directly into my next (and current) role as Assistant Private Secretary to the Director General of GDS. This role involves acting as a bridge between the head of GDS and the wider organisation.
I also work as a ministerial point of contact and engage heavily with the ministerial private offices in the Cabinet Office, coordinating submissions and briefings.
During my placement, the Government Technology Innovation Strategy was published. This sets out how government will prepare to use emerging technologies to build better public services. Alongside this publication, GDS also published a guide for using artificial intelligence in the public sector. For my role, I had to communicate with ministerial offices and the Director General on both these publications to align the strategy with their views. 
Tips on applying 
The important thing during the application process is to remain calm and have a broad and open mind in thinking about how different issues will affect each other. This will be especially important in the assessment centres, where they overload you with information.
Something to highlight about my 2 placements is both how similar and different they are. While both roles heavily involve innovative technologies, what I think is most interesting was the perspectives they were seen in. At HS2, I acted on a tactical level, using data science techniques to directly support strands of work. In contrast, at GDS, I think about innovation from a more strategic level, thinking about the key stakeholders and our direction of travel.
I'll be moving on soon to the Home Office in a new role as business change manager. This will involve a completely different kind of work, but I think, more importantly, a different kind of perspective. And I think that's really the key benefit of the DDaT Fast Stream and why it is worth applying for. You get to see and experience such a wide range of things that really do build that deep and broad insight into government and innovation. 
Applications for the DDaT Fast Stream Programme are now open. Find out more and register.