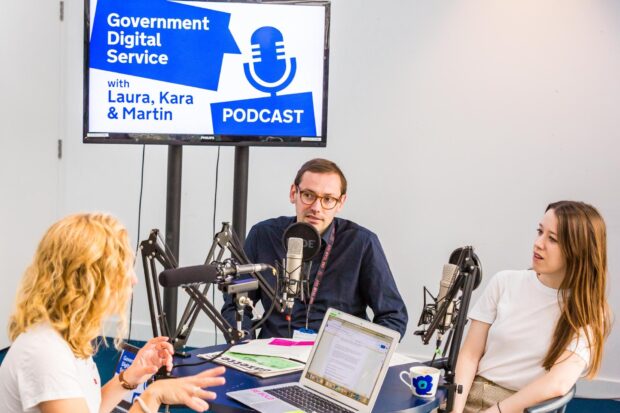 The International Design in Government community brings together design-minded public servants from all over the world to share best practice, discuss shared challenges and learn from one another. It started at GDS in 2017 and has grown rapidly; there are now 1,500 members from 66 countries and 6 continents. 
In September's episode of the GDS podcast, Laura Stevens, writer at GDS, speaks to 2 of the founding members of this community – Kara Kane, Community Lead for User-Centred Design at GDS and Martin Jordan, Head of Service Design at GDS.
Kara and Martin talk about how the group began, its development and its impact, and they reveal some top tips on community management. They also discuss the group's meet-ups. The first International Design in Government Conference happened in 2018 in London, and this year there have been global events in the US and Scotland so far.  And, the pair talk about this year's final, and biggest, event in November: the International Design in Government Conference in Rotterdam. 
If you work for a government anywhere in the world, you can join the community by applying to join the Google Group.
You can subscribe to the GDS podcast on Apple Music, Spotify and all other major podcast platforms.

You can read a transcript of the podcast on Podbean.