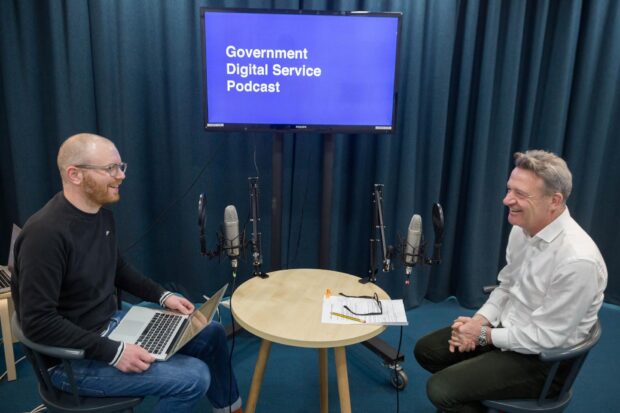 In the latest episode of the Government Digital Service Podcast, GDS Director General Kevin Cunnington talks about his time so far in tech and digital government and discusses GDS's plans for the future.
In an interview with GDS Senior Writer Angus Montgomery, Kevin talks about his background studying computer science and artificial intelligence and his career before he joined government.
He discusses his time at both the Department for Work and Pensions and GDS and looks at GDS's priorities for the next 12 months.
You can subscribe to the GDS podcast on Apple Music, Spotify and all other major podcast platforms. 

You can read a transcript of the podcast on Podbean.