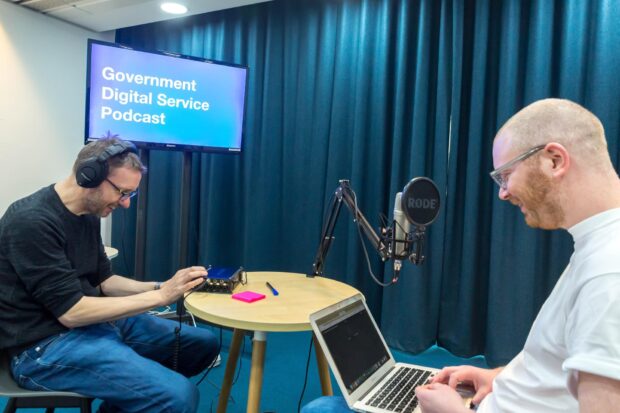 In the latest episode of the Government Digital Service podcast, we speak to people from across the public sector about how digital has affected their lives, their careers and the organisations they work for.
March 2019 marks 30 years since Tim Berners-Lee submitted his proposal on information management, which would lead to the World Wide Web. To mark this anniversary, we spoke to senior people from across the digital public sector.
Those who contributed to this episode are:
Kevin Cunnington, Director General of the Government Digital Service

Sally Meecham, Head of Digital Data and Transformation for UK Research and Innovation

Caron Alexander, Director of Digital Shared Services for Northern Ireland's Department of Finance

Matthew Cain, Head of Digital and Data from the London Borough of Hackney

Caren Fullerton, Chief Digital Officer for the Welsh Government
You can subscribe to the GDS podcast on Apple Music, Spotify and all other major podcast platforms.

You can read a transcript of the podcast on Podbean.