Across the UK Government accessibility should be a part of everything we make and we design. Our sixth design principle reflects its importance - "accessible design is good design".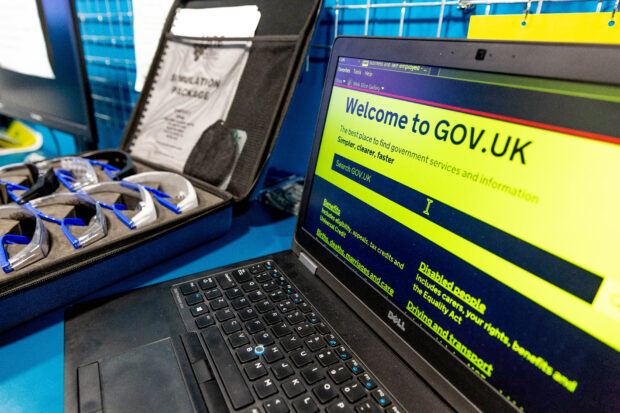 We want to make sure there are no barriers preventing someone from using something.
However, user research conducted in 2016 showed that we could improve awareness of accessibility and assistive technologies. Angela Collins Rees previously blogged about it.
To help do this, we created an accessibility empathy lab at GDS, which is open to any government or public sector employee.
The lab began a year ago - when GDS first moved to Aldgate - and has been through several transformations already.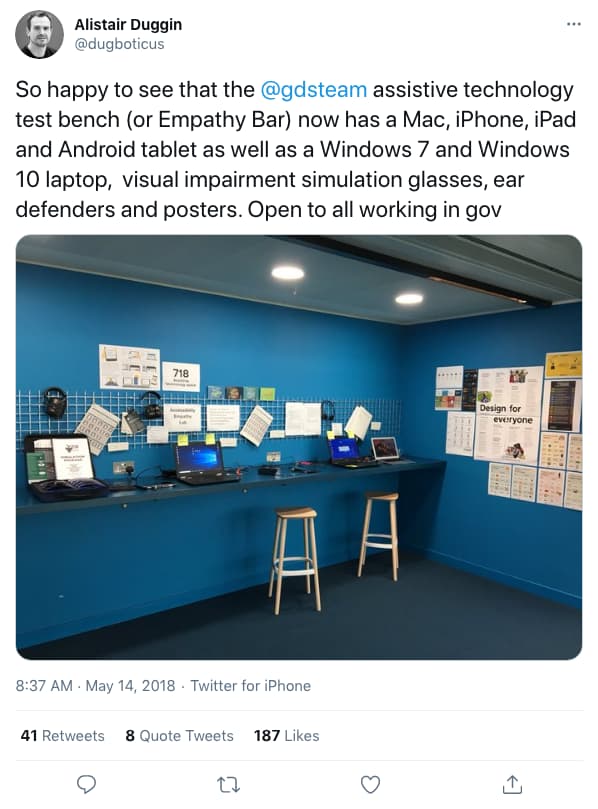 What is an accessibility empathy lab?
We were inspired in part by Facebook's empathy lab which shows how people with impairments may interact with Facebook using assistive technology.
However, when building our accessibility empathy lab, it was important to us that it had a dual purpose: To raise awareness about accessibility, but also be an assistive technology testing space.
What's in the lab?
The lab contains the following equipment. A screen reader converts text into speech so blind and partially sighted people can read web content:
Windows 7 and Windows 10 laptops with JAWS and NVDA screen readers, Dragon Naturally Speaking (voice recognition and activation) and ZoomText (screen magnification)

iPhone and iPad (for using the VoiceOver screen reader and other accessibility settings)

Android phone and tablet (for using the Talkback screen reader - being setup)

Mac (for using VoiceOver and other accessibility settings)

2 switch devices (for demonstrating keyboard-only access on both an iPhone/iPad and Mac - being setup)

a set of goggles that simulate different visual impairments

magnifying glass

2 sound defender headphones to simulate loss of hearing

television screen playing a visual impairments film
Our experience with empathy exercises has been a positive one, with other government departments borrowing equipment. We have seen an increased awareness of the diversity of users and needs.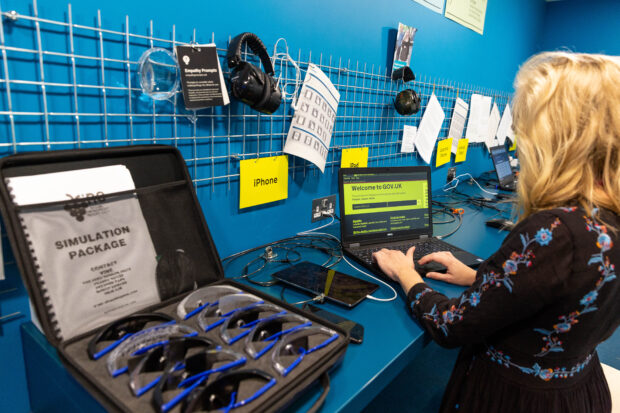 Why is the lab important?
We realised that while most people have some awareness of accessibility, most people are not familiar with the different technologies and software that people use to interact with online services. It is really easy for people to introduce accessibility barriers without realising.
People often design for the fictional average user, which is usually based on their specific frame of reference.
This lab does not replace the Service Manual nor an accessibility audit. But it allows people to see the variety of technology that people use and do some basic checking themselves. It will not cover all eventualities, but can potentially identify some easy or common barriers that they can fix.
It can be expensive for individual teams to buy equipment and this can also involve a long procurement process. By opening up this lab to anyone from government we can ease these problems and the lab is regularly included on tours of GDS.
The lab's iterations (and why it changed)
When we knew we were moving into our current workspace at The Whitechapel Building, I was determined to secure an area for an accessibility empathy lab.
Initially, it was just 2 closed PC laptops with the software installed that were not getting much attention. We then changed this to 2 open and always on laptops with JAWS and ZoomText on display, printed information on the software and put up posters.
The posters include the extremely successful Home Office accessibility posters that have been translated into many different languages.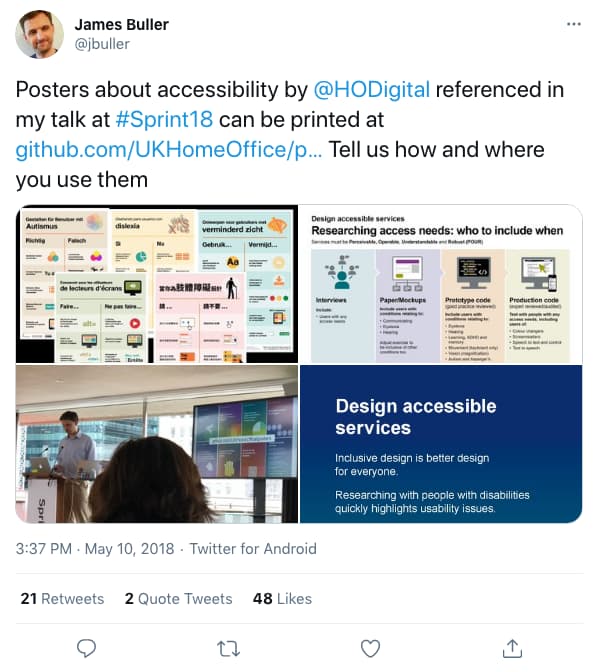 To grow the lab we added equipment such as the glasses and extra hardware.
Currently, we are working with the design team at GDS to improve the lab's look. Another next step involves adding specific personas as logins that highlight common barriers users face.
The lab will continue to evolve as needs change amongst the organisation and more teams let us know what works and what they need.
How have people used it?
Many internal and several external teams have used the lab so far including Daniel Wintercross, a Digital Delivery Lead at the Cabinet Office. His team adapted Register to Vote as a result of the accessibility empathy lab.
An accessibility audit was done using the lab, with the product being tested on a range of different software and hardware. The resulting recommendations helped ensure the service was compliant.
"It was a very helpful and important exercise for the service to undergo and we will certainly do another one in the next 6 to 8 months," he said.
How to access the lab
If you want to use the lab please fill in the booking form. If you cannot access it, you can also email accessibility@digital.cabinet-office.gov.uk.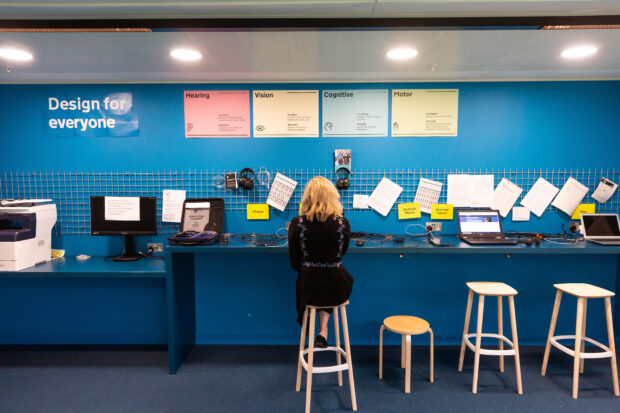 Do you know any other empathy labs?
Accessibility empathy labs are not commonplace. We were inspired by Facebook's, but we don't know of many others out there.
Chris Moore, a Digital Accessibility Champion at HMRC in Newcastle, launched a lab in 2017. The equipment there includes vision loss simulation glasses, a Mac for Zoom and VoiceOver testing and 2 Windows laptops with JAWS, ZoomText and Dragon installed.
He encourages every team working on a service in Newcastle to come and try the lab at least once during development.
In an ideal world every team or every department would have something like this to themselves. However, as this is unlikely, we would love for everyone to have one they can get to within a reasonable distance.
Do you know of any other empathy labs? What would you like to see in our lab? Let us know in the comments.
If you want to find out more about the work of the Government Digital Service, we're speaking and running workshops at Civil Service Live around the country in June and July and at the Public Sector Show in London on 26 June. Come along to hear from us and talk to us.