The digital by default service standard went fully live in April. That means that, in line with the Government Digital Strategy, all new and redesigned public facing services have to meet this standard. Before April we piloted the standard and the assessment process for a year to help us learn, and to let departments know what to expect.
Since April we've been running assessments against the full 26 points of the standard. Services are assessed at alpha, beta and live stages. So far we've run 27 assessments, each with a panel of four or five GDS assessors.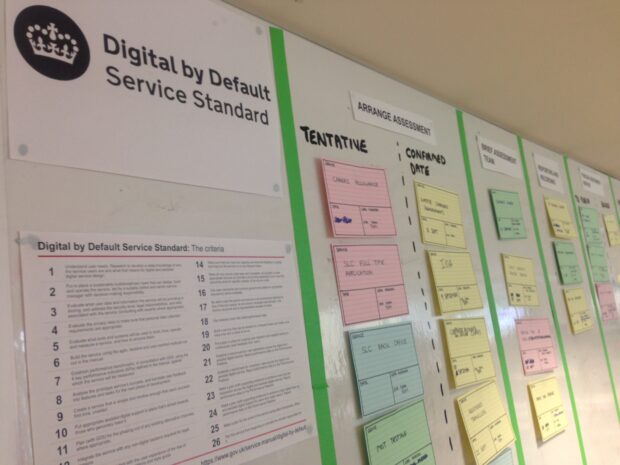 Making the grade
So, what have we seen in our first five months of running assessments? So far the pass rate is 70%, and as we would expect, more exemplar services are passing assessments than non-exemplars. These learnings are being shared in departments and helping non-exemplar services in their own development.
More services are passing their assessment at the alpha stage than at beta or live. Again, this isn't a surprise - the assessment panels look for more at later stages while the alpha assessment is an early opportunity to check things are on track.
Room for improvement
There are common areas which services are finding a challenge to address in their assessments. These include user research and assisted digital. The GDS user research and assisted digital teams are working closely with departments to support them in building the capability to be able to meet the service standard in these areas.
Some services also find it challenging to evidence the requirement to make all new source code open and reusable. We are looking at why that is, and what we can do to make it clearer to services how they can meet this criteria.
Make things open, it makes things better
All of the assessment reports are published. Service managers have told us that they find it helpful to see these so they can understand what to watch out for in developing their own services.
We're working getting a dashboard set up on the performance platform so that we can see some of these trends more easily in future.
Find more details of assessments on the GDS data blog, and don't forget to sign up for email alerts. You can follow Olivia on Twitter, too.
---