Hello, I'm Russell Davies, I'm helping out at GDS with the way the site looks and feels and how we explain it to users.
This is clearly way less important than getting the site to work properly and to the practical UX work of getting people to the content they need, but we thought you might be interested in some of the little language decisions we've made around the edges of the site.

Our first decision was to distinguish between the language of the core editorial content of the site (which is brilliantly clear and tight, a really nice job, already written about by Sarah Richards) and the language of the navigational elements; the error messages, the help pages, the disclaimers, that sort of thing. We've made those slightly different. The best analogy we could come up with is that it's like someone handing out leaflets at an information desk. The leaflets have to be written in one style - they need to be easy to understand and they need to feel definitive - but the person handing them out can be a little friendlier and more colloquial.
Our hope is that no one ever notices the language. We don't need it to 'build the GOV.UK brand' by being obviously quirky or clever and it doesn't need to feel especially weighty or governmental. It needs to get out of the way and get you where you need to go. We're aiming for a sort of 'web service vernacular' - the language we've all grown used to in navigating services online.
Some specifics:
Although we argued about it a lot at the beginning we've blithely used 'we' and 'you' throughout. 'We' meaning the website and the people who've built it, 'you' meaning the user. It just feels like the natural language of the web, something you don't really notice.
We've avoided the passive voice as much as possible but we've not made a strict rule about it. The only strict rule is that the language shouldn't get in the way. If it derails people then it's wrong.
There are no jokes, none of the little quirks a Flickr or Moo might put in their copy. It's hugely tempting as a way of lightening the experience but some of the material GOV.UK delivers is deadly serious and people might be reading it at difficult times of their lives, we don't want to surround that with flippancy.
There's not a fancy new logo or identity for GOV.UK, partly to save time and money, partly because the URL is what we want people to remember - we want them to know that GOV.UK is the place they need, they don't have to discover or understand any new names or identities. But, to make the name feel a little more like an actual identity (or as we keep saying in the office 'a thing') we've decided to always write it in CAPS. It's a tiny detail but hopefully it'll help GOV.UK stick in the mind. For those who wonder if we're wasting too much time on things like this, we talked about it for about 10 minutes.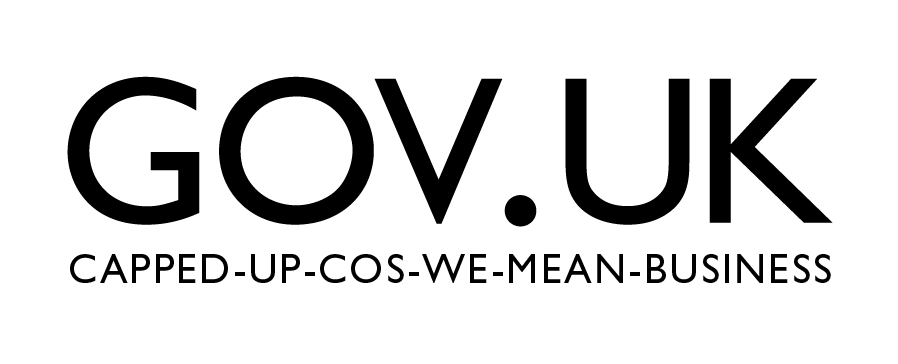 Anything that requires technical knowledge has been written by someone who knows the subject deeply. The page on cookies, for instance, was written by Dafydd, who also wrote this blog post. All we did was add an intro for anyone who is interested in the topic but doesn't want every technical detail.
The 'beta-ness' of the site was interesting to deal with. We want to be clear and friendly but sometimes we need to be quite stern and pointed - we don't want the slightest risk of anyone mistaking this for a finished, official site. The beta warnings on every page were a lot scarier a couple of days ago but we eventually realised that since we make everyone read the disclaimer when they first arrive we could make these a little less alarming.
Finally, the language is in beta, just like everything else. We aim to iterate and improve. If there's something you find jarring, something that's too casual or too officious please let us know. The use of language is incredibly personal and, as Sarah has pointed out, we won't please all of the users all of the time. But, if we've done something to enflame your passions - for good or ill - we would sincerely love your feedback. If you don't know where else to start, why not try the tour.