Another day, another set of updates to GOV.UK:

1. Dafydd has updated the data set that feeds the deep links to services on local council websites. We had feedback on Get Satisfaction saying that the site wasn't linking through to the right services on their local council pages. For example several people reported that the 'what day is my bin collected'  page wasn't redirecting accurately for them.
We are using a dataset from Local Directgov that is updated regularly and we are working with them to make sure we keep improving this. We'll be blogging about this process in more detail soon.
2. Josh has been working on improving the handling of print stylesheets in response to feedback. If you need to print a guide from the site out we want to make reading that just as comfortable as it is on the screen. So we are stripping out stuff that you won't need to see. We'll be adding better print stylesheets throughout the rest of the site over the next few days.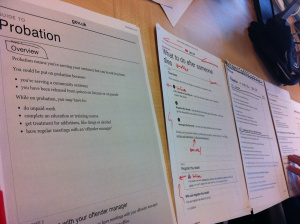 3. Paul Battley has made the search function more robust for when it's handling unexpected input.This was an encoding bug and so relatively simple to fix. Hat tip to Harry Metcalfe for spotting this.
4. Lisa Scott has simplifed the language in the Maternity Pay Entitlement tool to make it a bit more friendly.
5. Lisa also added more 'find your local' services, e.g. DVLA offices and Sure Start Centres
6. Calendars: As we blogged earlier we have updated the bank holidays section with Matthew Somerville's code.
Please keep the feedback coming!