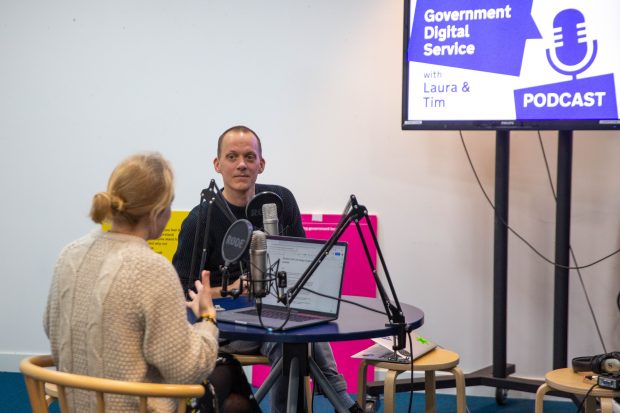 The GOV.UK Design System is a collection of tools and resources that helps teams across the public sector deliver better services. Service teams across central and local government use its styles, components, and patterns to develop accessible and consistent services.
Tim Paul, Head of Interaction Design and Product Manager of the GOV.UK Design System at the Government Digital Service (GDS), helped launch the design system back in July 2018. Since then, it's had a significant impact. The code base is found in more than 300 services on GOV.UK, website traffic has grown 250% since launch, and it's estimated to save the government £17 million annually.
For February's episode of the GDS Podcast, Tim talks to Laura Stevens, Creative Content Producer at GDS, about how the GOV.UK Design System works, who uses it, how to measure its value, and other design systems across government. The episode also features 2 users of the design system: Adam Silver, Interaction Designer at the Department for Education, and Emma Lewis, Lead Frontend Developer at the London Borough of Hackney.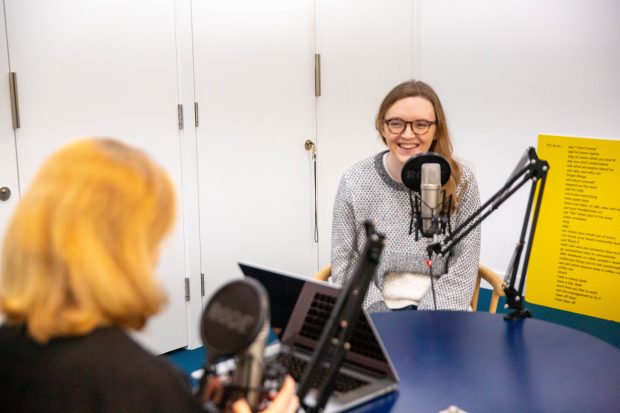 You can subscribe to the GDS podcast on Apple Music, Spotify and all other major podcast platforms.
You can read a transcript of the podcast on Podbean.